29 juillet 2011
Red scarlet gown with a purple sash
robe rouge avec une écharpe ceinturée violette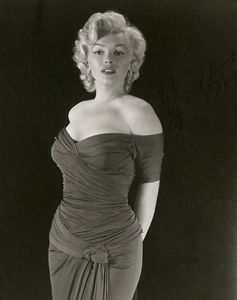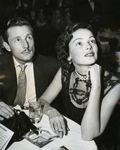 Cette robe a été conçue par le créateur et couturier Oleg Cassini, qui fut marié à l'actrice Gene Tierney (de 1941 à 1952). Il semblerait que le styliste ait aussi eu plus tard une aventure avec Marilyn Monroe.
Cette robe fut ainsi portée initialement par Gene Tierney dans le film On the Riviera (Sur la Riviera) en 1951, produit par la Twentieth-Century Fox.
La robe se retrouvant dans les placards des costumes de la Fox, Marilyn Monroe l'emprunte pour se rendre à La première de Monkey Business (Chérie, je me sens rajeunir) le 2 septembre 1952. Ce qui était alors chose courante à l'époque: les actrices avaient l'habitude d'emprunter certaines tenues portées par d'autres dans des films, pour se rendre à des premières ou de grandes soirées.
Marilyn devait sans doute beaucoup aimer cette tenue, puisqu'elle la porte pour une séance photos par le photographe Frank Powolny, mais aussi pour pour une séance photos par le photographe Frank Livia, des séries de clichés classiques prises en studio.
La robe est aujourd'hui la propriété du fan et collectionneur de Marilyn, Greg Shreiner, qui la prête occasionnellement à des organisateurs d'expositions, comme celle du Hollywood Museum en 2007,
ou encore à l'expo Marilyn Remembered de 2010.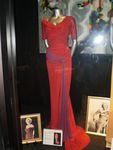 ---
Inspirations
L'actrice

Julia Roberts

porte dans le film "Pretty Woman" en 1990, une longue robe de soirée rouge moulante au décolleté audacieux, créée par la designer Marilyn Vance-Straker:

---
>> sources:
Le site de Greg Shreiner sur The Marilyn Monroe Site
Le film On the Riviera sur doctormacro.com
---
© All images are copyright and protected by their respective owners, assignees or others.
copyright text by GinieLand.
Enregistrer
01 mai 2011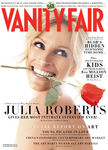 Cette séance photos de Julia Roberts -par Michael Thompson - pour le magazine Vanity Fair de décembre 2007, semble inspirée de Marilyn Monroe. Julia, au regard malicieux, y est ici blonde. Elle tient une fleur dans sa bouche (une rose, qui fait penser à Marilyn qui tenait un oeillet dans sa bouche pour la séance de cecil beaton en 1956), et est photographiée en gros plan dont l'arrière plan est un fond blanc (un peu comme la dernière séance de Marilyn par Bert Stern).
>> Sur le web:
voir le site très complet aboutjulia.com
Enregistrer