03 mai 2022
Chaque année, le gala du Metropolitan Museum of Art - dit Met Gala - de New York voit défiler le gratin du show-business mondial dans des tenues qui rivalisent d'extravagance. Présidé chaque année par Anna Wintour, le Met Gala a pour but de financer le Costume Institute, le département mode du musée, et lance une grande exposition annuelle; le thème du Met Gala étant toujours associé à cette exposition.
Et le thème de cette édition 2022 était le "Gilded Glamour" (jeu de mot renvoyant au "Gilded Age", l'âge d'or américain de la fin du XIXe siècle) et près de 400 célébrités ont rivalisé d'audace et de glamour pour fouler le grand tapis rouge ce lundi 02 mai 2022 (Nicki Minaj, Jared Leto, Naomi Campbell, Julianne Moore entre autres). Mais c'est sans conteste Kim Kardashian qui s'est fait le plus remarquer: la star de 41 ans a foulé le tapis rouge vêtue de la robe que portait Marilyn Monroe en 1962 lorsqu'elle a chanté "Happy Birthday, Mr. President" à John F. Kennedy.
Each year, the gala of the Metropolitan Museum of Art - known as the Met Gala - in New York sees the gratin of world show-business parade in outfits that compete in extravagance. Chaired each year by Anna Wintour, the Met Gala aims to fund the Costume Institute, the museum's fashion department, and launches a major annual exhibition; the theme of the Met Gala being always associated with this exhibition.
And the theme of this 2022 edition was "Gilded Glamour" (pun referring to the "Gilded Age", the American golden age of the late 19th century) and nearly 400 celebrities competed in audacity and glamorous to walk the big red carpet this Monday, May 02, 2022 (Nicki Minaj, Jared Leto, Naomi Campbell, Julianne Moore among others). But it was undoubtedly Kim Kardashian who stood out the most: the 41-year-old star walked the red carpet wearing the dress Marilyn Monroe wore in 1962 when she sang "Happy Birthday, Mr. President" to John F. Kennedy.
---
Pour info, la robe avait été conçue par le créateur de costumes français

Jean Louis

(qui s'est basé sur un croquis de

Bob Mackie

) et sur laquelle 6000 cristaux avaient été taillés à la main.


Bob Mackie

, qui avait à l'époque 21 ans et venait de terminer ses études à l'université, se souviendra de ce moment: "Après le jour où le croquis a été dessiné, je n'avais aucune idée de ce que cela donnerait jusqu'à ce que des photos de l'événement paraissent dans le journal. Marilyn avait l'air incroyable et elle a accompli exactement ce qu'elle avait l'intention de faire. Les studios de la Fox ne la laisserait pas porter quoi que ce soit de trop révélateur dans les films, à cause du précédent scandale du calendrier nu. Et elle ne s'en souciait pas vraiment, car elle avait déjà été virée. Sa silhouette était à son apogée, la robe était une forme classique de la mode à l'époque".


Marilyn aurait payé 1 440 $ à Jean Louis pour cette "pièce" personnalisée, qui a été vendue pour la première fois aux enchères en 1999 pour plus d'un million de dollars dans le cadre d'une vente de sa succession avec Christie's.

Elle a ensuite été revendue pour 4,8 millions de dollars chez Julien's Auctions en 2016, et a été acquis par le musée Ripley's Believe It Or Not d'Orlando (en Floride), qui la conserve dans une pièce sombre, où la température est maintenue à 16°C et le taux d'humidité oscille entre 40 et 50%.


À ce jour, elle détient le record de la robe la plus chère vendue aux enchères.

Kim Kardashian

commente: "

Je suis une grand fan des ventes aux enchères et je possède plusieurs pièces JFK donc je connais le propriétaire de chez Julien.

Il a pu me mettre en liaison [avec Ripley] et c'est ainsi que la conversation a commencé".

For information, the dress has been designed by the French costume designer Jean Louis (who was based on a sketch by Bob Mackie) and on which 6000 crystals had been cut by hand.
Bob Mackie, who was 21 at the time and had just graduated from university, recalled the moment: "After the day the sketch was drawn, I had no idea what it was for until photos of the event appeared in the newspaper. Marilyn looked amazing and accomplished exactly what she intended to. Fox Studios would not let her wear anything too revealing in films, because of the previous nude calendar scandal. And she didn't really care, because she had already been fired. Her figure was at its peak, the dress was a classic shape of fashion at the time."
Marilyn reportedly paid Jean Louis $1,440 for this personalized "piece", which was first sold at auction in 1999 for more than $1 million in an estate sale with Christie's. It was then sold for $4.8 million at Julien's Auctions in 2016, and was acquired by Ripley's Believe It Or Not museum in Orlando (Florida), which keeps it in a dark room, where the temperature is maintained at

optimum 68 degrees

and the humidity rate fluctuates between 40 and 50%.
Today, it holds the record for the most expensive dress sold at auction. Kim Kardashian comments: "I'm a big fan of auctions and I own several JFK pieces so I know the owner of Julien's. He was able to put me in touch [with Ripley] and that's how the conversation started."

---
Car c'est une idée de

Kim Kardashian

qui lui est venue en participant au gala l'an dernier: "

Je me suis dit, qu'aurais-je fait pour le thème américain s'il n'y avait pas eu le look Balenciaga ?

Quelle est la chose la plus américaine à laquelle on peut penser ?

C'est Marilyn Monroe !" (...) "Pour moi, le moment le plus Marilyn Monroe est quand elle a chanté" Joyeux anniversaire "à JFK, c'était ce look."
Elle a obtenu la permission du musée qui d'abord lui font enfiler une réplique pour prendre ses mesures: la réplique lui va parfaitement. La robe est donc envoyée chez elle en Californie, par avion privé escortée par des gardes - mais Kim se rend compte que la robe ne lui va pas. Elle se soumet donc à un régime drastique, comme elle l'explique: "Je portais une combinaison de sudation deux fois par jour, je courais sur le tapis de course, j'ai complètement arrêté le sucre et les glucides et je n'ai mangé que les légumes et les protéines les plus pures." Elle parvient ainsi à perdre 7 kg en un mois pour enfin pouvoir rentrer dans la robe: "

J'avais envie de pleurer des larmes de joie quand cela m'allait

!".
Video des coulisses de l'essayage sur la page Instagram ripleysbelieveitornot -
Because it was an idea from Kim Kardashian who came to her while attending the gala last year: "I thought to myself, what would I have done for the American theme if it had not been the Balenciaga look? What's the most American thing you can think of? And that's Marilyn Monroe. (...) For me the most Marilyn Monroe moment is when she sang "Happy Birthday," to JFK, it was that look."
She has obtained permission from the museum, which first makes her put on a replica to take her measurements: the replica fits her perfectly. The dress is therefore sent home to California, by private plane escorted by guards - but Kim realizes that the dress does not fit her. She therefore puts herself on a drastic diet, as she explains: "I would wear a sauna suit twice a day, run on the treadmill, completely cut out all sugar and all carbs, and just eat the cleanest veggies and protein". She thus manages to lose 7 kg in one month to finally be able to fit into the dress: "I wanted to cry tears of joy when it went up".

---

La veille, elle passe son dimanche après-midi à se faire teindre les cheveux en blond (l'opération prendra près de 14 heures !)
Pour la soirée, Kim Kardashian ne va en fait porter la robe que quelques minutes (le temps de fouler le tapis rouge et de se faire photographier), au regard de la nature fragile du vêtement et de son extrême valeur.
La star l'a revêtue juste avant le Met Gala dans une cabine installée à cet effet près de l'événement, avec l'assistance d'un conservateur du musée. Elle a ensuite arpenté le tapis rouge avant de se changer pour revêtir une réplique, qu'elle a portée pour le reste de la soirée: "Je suis extrêmement respectueuse de la robe et de ce qu'elle représente pour l'histoire américaine. Je ne voudrais jamais m'asseoir dedans, manger dedans ou prendre le moindre risque de l'endommager (...) Tout devait être minuté, et je me suis entraînée à monter les escaliers."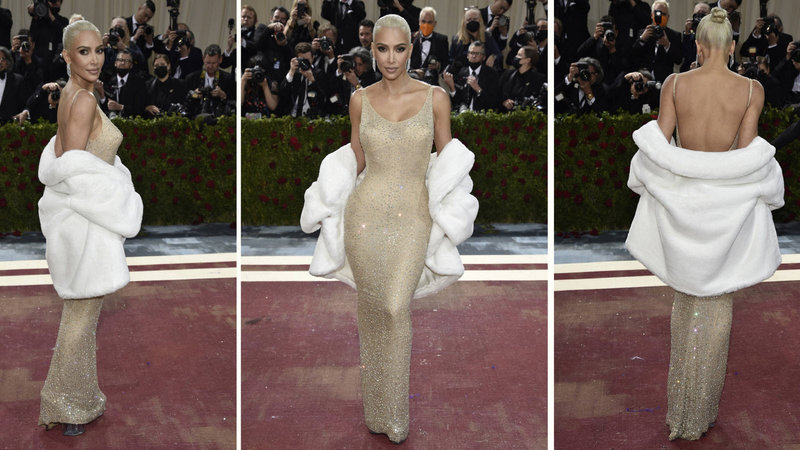 The day before, she spends her Sunday afternoon having her hair dyed blond (the operation will take almost 14 hours!)




For the evening, Kim Kardashian will only wear the dress for a few minutes (the time to walk the red carpet and have her photograph taken), given the fragile nature of the garment and its extreme value.




The star donned her just before the Met Gala in a booth set up for this purpose near the event, with the assistance of a museum curator.

She then walked the red carpet before changing into a replica, which she wore for the rest of the evening: "

I'm extremely respectful to the dress and what it means to American history. I would never want to sit in it or eat in it or have any risk of any damage to it and I won't be wearing the kind of body makeup I usually do (…) Everything had to be timed, and I practiced climbing the stairs."


---

Le lendemain, sur son compte

Twitter

, elle a posté ce message (accompagné de prises de vues en studio): "

Je suis tellement honorée de porter la robe emblématique que Marilyn Monroe portait en 1962 pour chanter "Joyeux anniversaire" au président John F. Kennedy.

C'est une superbe robe moulante ornée de plus de 6 000 cristaux cousus à la main par Jean Louis.

"
Kardashian possèderait deux répliques de robes de Marilyn: l'une d'elles est une réplique de la robe Norman Norell que Marilyn a porté aux Golden Globes de 1962: "Je pense que je pourrais porter celle-là pour manger de la pizza dans ma chambre d'hôtel." dit-elle.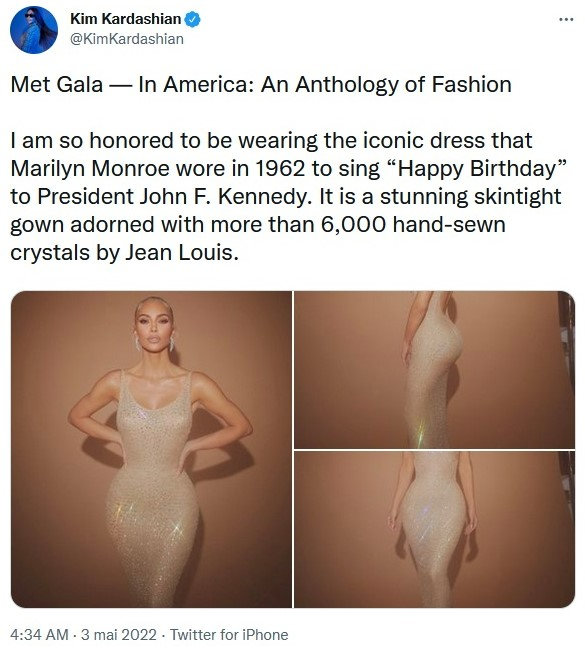 The next day, on her Twitter account, she posted this message (accompanied by studio shots): "

I am so honored to be wearing the iconic dress that Marilyn Monroe wore in 1962 to sing "Happy Birthday" to President John F. Kennedy. It is a stunning skintight gown adorned with more than 6,000 hand-sewn crystals by Jean Louis."


Kardashian would own two replicas of Marilyn's dresses: one of them is a replica of the Norman Norell dress that Marilyn wore at the 1962 Golden Globes: "

I think I might just wear that one to eat pizza in my hotel room."

she says.

---
sources web
article original en anglais sur Vogue
article en français sur bfm
---
© All images are copyright and protected by their respective owners, assignees or others.
copyright text by GinieLand.
25 novembre 2015
La "reine des selfies" Kim Kardashian posait pour l'édition brésilienne du magazine Vogue de juin 2015, sous l'objectif de la photographe Ellen Von Unwerth en blonde platine "version Marilyn Monroe 2015". Daniela Falcao, rédactrice en chef, s'était alors félicitée de ne pas avoir à utiliser la perruque commandée pour incarner Marilyn, Kim Kardashian avait déjà les cheveux blonds platine à l'époque du shooting.
Le rappeur Kanye West -et mari de Kim- avait d'ailleurs aussi comparé les deux stars dans une interview: "Kate Upton n'est pas Marilyn Monroe. Kim l'est. Vous le savez. Elle était controversée. Elle est controversée."
Peu après c'était au tour de Riccardo Tisci, directeur artistique de la maison Givenchy, qui avait déclaré au Sunday Times que Kim était une Marilyn Monroe des temps modernes: "Je l'ai rencontrée comme la petite amie d'un bon ami. Je voulais juste passer un moment avec elle pour comprendre. Et je suis tombé amoureux. C'est la Marilyn Monroe de notre époque. Les gens pensent qu'elle est une poupée mais en fait, elle est costaude et intelligente."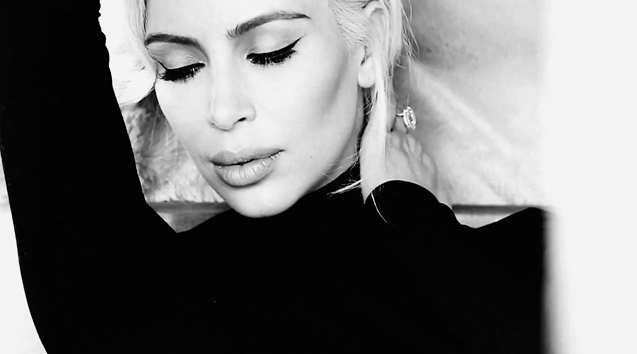 Enregistrer
03 juin 2013

Marilyn Monroe : ses courbes elues ''plus belles de tous les temps''
Publié le 23/04/2013,
en ligne sur puretrend.com
Plus de 50 ans après sa disparition, Marilyn Monroe demeure une icône incontestée, un vrai canon de beauté toujours d'actualité, comme le prouve un récent sondage britannique réalisé à l'occasion de la sortie de la Peugeot RCZ Sports. La star hollywoodienne devance Kelly Brook et prouve qu'elle reste un modèle de féminité.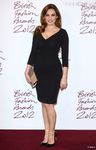 Quelle star a les courbes les plus remarquables, telle est la question posée à nos voisins outre-Manche. La réponse est implacable, c'est Marilyn Monroe et sa blondeur glamour qui remporte les suffrages. L'icône beauté devance Kelly Brook, l'Anglaise aux courbes presque parfaites. Un sondage qui nous apprend deux choses : qu'il est inutile d'avoir des jambes d'une longueur démesurée pour être sexy (Marilyn Monroe ne dépassait pas le mètre 66 et Kelly Brook fait 1m68), et que les formes généreuses sont synonymes de sex-appeal.

La suite du classement vient confirmer le propos, puisqu'on trouve d'autres canons de beauté "rétro". La sensuelle Raquel Welch, Sophia Loren et l'icône Jayne Mansfield se classent elles aussi dans le top 5 des plus belles courbes de tous les temps. Autant dire que ces physiques ont marqué les esprits, et témoigne du décalage entre les canons de beauté présentés à longueur de pages de magazines (des silhouettes filiformes aux accents androgynes) et les corps qui attirent le public lambda.
Les modèles de la féminité demeurent bien souvent ceux découverts au cinéma. Des physiques comme intouchables, qui n'étaient pourtant pas exemptés de critiques à l'époque. Marilyn Monroe n'a pas manqué de se faire vilipender par les grands de ce monde pour sa sensualité exacerbée, comme Alfred Hitchcock, qui disait d'elle qu'elle avait le "sexe affiché sur la figure". Adepte des régimes bizarres, elle incarne une féminité à fleur de peau.

Deux autres stars se distinguent dans le classement, Christina Hendricks - elle aussi incarnation d'une féminité empreinte des sixties - et Kim Kardashian, qui n'a jamais cherché à cacher ses courbes généreuses.
"L'étude montre l'attraction perpétuelle qu'exercent les courbes et le glamour old-school hollywoodien, qui ne se démoderont jamais", commente Boris Reinmoller, designer de la nouvelle Peugeot RCZ Sports. "Plus de 50 ans après sa mort, il n'y en a pas une pour rivaliser face à la pulpeuse Marilyn Monroe, elle avait le style, la classe".