26 juin 2017
The Essential Marilyn Monroe
by Milton H. Greene: 50 Sessions
Author: Joshua Greene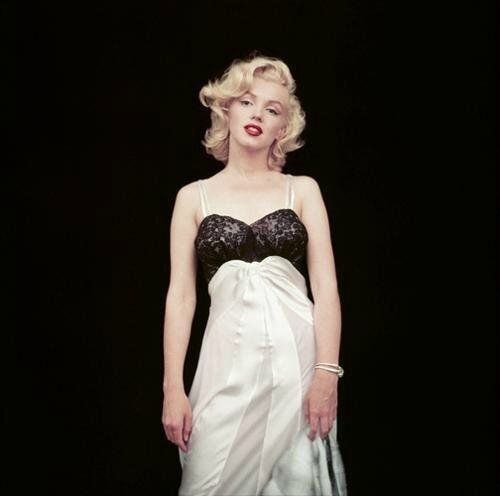 Date de sortie prévue le 27 septembre 2017
Relié 372 pages
Dimensions: ? cm
Langue: anglais
Éditeur: ACC Art Books
ISBN-10: 1851498672
ISBN-13: 978-1851498673
Prix éditeur: 59,82 Euros
Ou le commander ? sur amazon

Description:
> Including hundreds of never-before-published images, this archive immortalises Marilyn at the height of her beauty and fame
> 282 photos, a large percentage of which previously unpublished
> Photographs of Marilyn Monroe in various settings, from swimming pools to ballerina dresses, can finally be viewed as originally intended
> Taken by Milton H. Greene and restored by Greene's son Joshua, these photos document not only Marilyn's ability to light-up on camera but also the effort Joshua dedicated to restoring his father's work
Milton H. Greene (1922-1985), famous for his fashion photography and celebrity portraits from the golden age of Hollywood, met Marilyn Monroe on a photo shoot for Look magazine in 1953. The pair developed an instant rapport, quickly becoming close friends and ultimately business partners. In 1954, after helping her get out of her studio contract with 20th Century Fox, they created Marilyn Monroe Productions, Inc. Milton and Marilyn were much more then business partners, Marilyn became a part of the Greene family. By the time their relationship had ended in 1957, the pair had produced two feature films, in addition to more than 5,000 photographs of the iconic beauty. There was magic in Milton and Marilyn's working relationship. The trust and confidence they had in each other's capabilities was on full display in each photo.
Greene passed in 1985, thinking his life's work was succumbing to the ravages of time. His eldest son, Joshua, began a journey to meticulously restore his father's legacy. A photographer himself, Joshua spent years researching ways to restore his father's photographs as well as cataloging and promoting Milton's vast body of work all over the world. As a result, Joshua established "The Archives," a company committed to the restoration and preservation of photography. After spending nearly two decades restoring his father's archive, Joshua Greene and his company are widely regarded as one of the leaders in photographic restoration and have been at the forefront of the digital imaging and large-format printing revolution.

Now Joshua Greene, in conjunction with Iconic Images, presents The Essential Marilyn Monroe: Milton H. Greene, 50 Sessions. With 280 photographs, including many never-before published and unseen images, newly scanned and restored classics, as well as images that have appeared only once in publication, Greene's Marilyn Monroe archive can finally be viewed as it was originally intended when these pictures were first produced more than 60 years ago. These classic sessions - 50 in all - cover Monroe at the height of her astonishing beauty and meteoric fame. From film-sets to the bedroom, at home and at play, Joshua has curated a lasting tribute to the work of a great photographer and his greatest muse.

Poignant and powerful, joyful and stunning - these breath-taking images of an icon stand above all the rest and The Essential Marilyn Monroe: Milton H. Greene, 50 Sessions will sure to be a book that will become the platinum standard in photography monographs.
Milton H. Greene, was one of the earliest and best photographers working in the early days of colour photography. Outside his outstanding Monroe images, he has worked with a plethora of other celebrities, from Elizabeth Taylor, Frank Sinatra, Sammy Davis Jr. and Audrey Hepburn, to Grace Kelly, Marlene Dietrich, Dizzy Gillespie and Judy Garland.
Enregistrer
Enchanted Spells of an American Beauty:
Marilyn Monroe Quotes
Author: Sreechinth C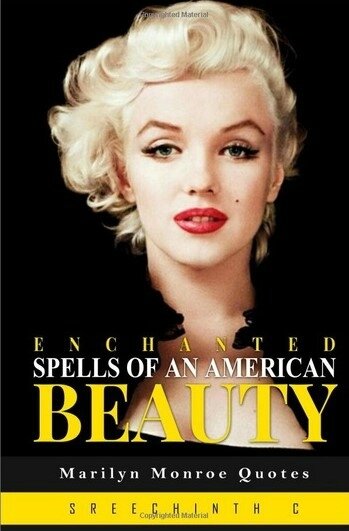 Date de sortie: 9 janvier 2016
Broché 42 pages
Dimensions: 15,2 x 0,3 x 22,9 cm
Langue: anglais
Éditeur: CreateSpace Independent Publishing Platform
ISBN-10: 1523313749
ISBN-13: 978-1523313747
Prix éditeur: 4,66 Euros
Ou le commander ? sur amazon

Description: 'Enchanted Spells of an American Beauty' presents the quotations of the key Hollywood star of 1950s, Marilyn Monroe. This blonde icon from America is considered as one of the most memorable actresses ever stepped into the international film dome. When the overdose of the drug called barbiturate cost her her own life, and that too at a young-looking age of 36, she was success in leaving a legacy of fame written with the pen in her name. The book, Enchanted Spells of an American Beauty, is filled with her quotations of different genres. This book could be a valuable collection for you.

> extrait

---
Vous avez le livre ? Do you have the book ?
Apportez votre critique, votre avis ou votre note (/10)
Gives your opinion, review or note (/10)
03 juin 2017
Hollywood ne répond plus
Auteur: Olivier Rajchman
Préface d' Alex Mankiewicz

Date de sortie: 18 mai 2017
Broché 352 pages
Dimensions: 24 x 15,4 x 2,8 cm
Langue: français
Éditeur: Baker Street Editions
ISBN-10: 2917559470
ISBN-13: 978-2917559475
Prix éditeur: 21 Euros
Ou le commander ? sur amazon
Site de l'éditeur editionsbakerstreet
Critiques sur cinechronicle

Présentation de l'éditeur: Au début des années 1960, la 20th Century Fox traverse une crise sans précédent qui manque de la faire sombrer. Au coeur de cette tempête naissent pourtant deux films: Cléopâtre et Le Jour le plus long, qui marqueront l'histoire du cinéma, ainsi qu'un troisième, Something's Got to Give, qui demeurera inachevé. Leurs destins, comme ceux de leurs protagonistes, sont étroitement liés.
Ce livre met en scène un mythe blond Marilyn Monroe face à une légende brune Elizabeth Taylor. La descente aux enfers de l'une, quand la vie de l'autre se rallume au feu d'une passion.
Il fait aussi revivre un immense cinéaste, Joseph L. Mankiewicz, dont les ambitions se heurtent à celles du grand producteur Darryl F. Zanuck.
De Los Angeles au Cinecittà de la Dolce Vita, de Londres à Paris en passant par New York, Hollywood ne répond plus nous entraîne dans un monde de pouvoirs, de jalousies et de créations. Ce récit d'une épopée, humaine et artistique, est aussi celui de la fin de l'âge d'or hollywoodien.
---
Vous avez le livre ? Do you have the book ?
Apportez votre critique, votre avis ou votre note (/10)
Gives your opinion, review or note (/10)
Enregistrer
28 janvier 2017
Marilyn at Twentieth Century Fox
Author: Lawrence Crown

Date de sortie: septembre 1987
Relié 216 pages
Dimensions: 28,7 x 23,9 x 2,5 cm
Langue: anglais
Éditeur: W.H. Allen / Virgin Books
ISBN-10: 185227025X
ISBN-13: 978-1852270254
Prix éditeur: ? Euros
Ou le commander ? sur amazon

Description: Packed with photographs and memorabilia, many rarely seen before, this book is a unique panorama of Marilyn's years at Twentieth Century Fox.

Content (sommaire): Marilyn Monroe's Fox Films / Introduction / Stock Kid - Starlet / All About Eve - All About Marilyn / The Fireball - Early Stardom / A Niagara of Monkey Business / Gentlemen Prefer Blondes / How To Marry A Millionaire / River Of No Return / There's No Business Like Show Business / The Seven Year Itch / Bus Stop / Let's Make Love - Something's Got To Give / Afterword
---
Mon Avis en Bref... 10/10
Tel qu'il est intitulé, ce livre se concentre uniquement sur les années de Marilyn à la Fox: des informations (sur ses contrats et ses films) et des photos rarement publiées (d'excellentes qualités, noir et blanc et couleur). N'hésitez pas à l'acheter (on le trouve pour quelques euros sur internet), car bien qu'il commence à dater (édité en 1987) et n'existe qu'en anglais, vous serez surpris de son contenu, car le livre vaut surtout pour son contenu photographique axé sur les films tournés par Marilyn pour la Fox (d'où l'absence de "The Prince and The Showgirl", "Some Like It Hot" et "The Misfits"): les photos officielles de promo, en studio, en coulisses et des tests costumes.

---
Vous avez le livre ? Do you have the book ?
Apportez votre critique, votre avis ou votre note (/10)
Gives your opinion, review or note (/10)
Enregistrer
Enregistrer
11 juillet 2016
HOLY WOOD
Le portrait fantasmé de Marilyn Monroe
Auteur: Tommy Redolfi

Date de sortie: 15 juin 2016
album 256 pages
Dimensions : 19,5 x 2,3 x 27,2 cm
Éditeur: La Boîte à Bulles
ISBN-10: 2849532495
ISBN-13: 978-2849532492
Prix éditeur: 17 Euros
Ou le commander ? sur amazon et sur La boîte à bulles
Description: Holywood, le «Bois Sacré», est une sombre forêt de conifères, peuplée de monstres de foire et de vieilles caravanes ; c'est là-bas que naissent les stars de cinéma qui font tant rêver les spectateurs. Dans l'espoir d'en devenir une à son tour, la fragile Norma vient s'installer dans cette étrange ville-fantôme qui lui permet, malgré l'obscurité ambiante, de se retrouver sous le feu des projecteurs. Passé les premiers échecs, la frêle jeune femme se retrouve au coeur de l'attention du couple Wilcox, énigmatique fondateur de Holywood. Grâce à eux, Norma Jeane Baker devient Marilyn. LA Marilyn. Une femme très différente de la véritable Norma. Trop, peut-être ?
---
Vous avez le livre ? Do you have the book ?
Apportez votre critique, votre avis ou votre note (/10)
Gives your opinion, review or note (/10)
Enregistrer
Enregistrer
06 mai 2016
Marilyn X
Auteur: Philip Le Roy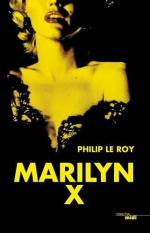 Date de sortie: 19 mai 2016
Broché 272 pages
Dimensions : 14,2 x 2,1 x 22,1 cm
Éditeur: Le Cherche Midi
ISBN-10: 274915054X
ISBN-13: 978-2749150543
Prix éditeur: 17 Euros
Ou le commander ? sur amazon

Description: Été 2012. Nouveau-Mexique. Un couple de voyageurs égaré sur une route déserte est témoin d'un incendie. Dans les décombres fumants, ils trouvent un cadavre carbonisé et des journaux intimes dont certaines pages ont échappé aux flammes. Avant d'alerter les autorités, ils commencent à les lire. Leur auteur raconte sa vie de reclus avec une compagne qu'il qualifie de "monstre". Il partage des souvenirs liés à Marilyn Monroe, dévoile des faits et des confidences que seul un proche de l'actrice était en mesure de connaître. Cette découverte va mener le couple de surprise en surprise et révéler sur la star ce qui ne pouvait être dit jusqu'à aujourd'hui.
À partir des faits réels, des archives fédérales, des témoignages, des rapports d'enquêtes et des expertises médicales, Philip Le Roy nous emmène, avec ce thriller haletant, aux côtés de Marilyn Monroe et présente une thèse plausible de sa disparition, aussi stupéfiante qu'inédite.
---
Vous avez le livre ? Do you have the book ?
Apportez votre critique, votre avis ou votre note (/10)
Gives your opinion, review or note (/10)
02 mai 2016
Marilyn 1962
Auteur: Sébastien Cauchon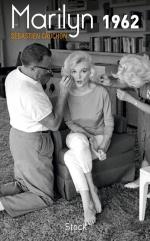 Date de sortie: 4 mai 2016
Broché 113 pages
Dimensions: 215 x 135 mm
Langue: français
Éditeur: Stock
ASIN: B01EHUJ39W
Prix éditeur: 18 Euros
Ou le commander ? sur amazon

Description: Eunice, Whitey, Agnes, Ralph, Ralph encore, mais aussi Paula, Inez, Larry, Evelyn, Cherie, Bert et Pat.
C'est à leurs côtés que Marilyn Monroe vécut ses derniers mois à Los Angeles en 1962. Des amis, des collaborateurs, des proches… en réalité quasiment tous ses employés. Pas un parmi eux du moins dont le quotidien professionnel n'était alors directement lié à sa relation privilégiée avec l'actrice. Et tous virent leur destin bouleversé à la mort de la star.
Gouvernante, maquilleur, coiffeuse, masseur, psychanalyste, coach, comptable, photographe, doublure, publiciste… Une armée des ombres à la hiérarchie subtile et mouvante, composée d'alliés des débuts et de nouvelles recrues, de forts en tête et de discrets, de grands pros et de bras cassés. Un entourage à défaut d'une famille, au sein duquel cohabitaient rivalités larvées, inimitiés affichées, soupçons de trahison et, parfois, franche camaraderie. Que signifiait pourtant à l'époque côtoyer la plus grande des stars d'Hollywood ? L'une des plus douées mais aussi l'une des plus complexes. Attachante et terriblement exigeante. Généreuse mais aussi capable d'injustice.
90 ans ! Si elle avait survécu à la nuit du 4 août 1962, Marilyn Monroe fêterait bientôt ses 90 ans (le 1er juin 2016). Qui étaient ces douze individus, ultimes témoins de ses derniers instants, et quelles relations entretenaient-ils avec celle qui mourut à trente-six ans, adulée de tous, mais seule dans sa maison de Brentwood à peine meublée ? Certains ont sombré dans l'oubli, d'autres ont été accusés de négligence ou même de meurtre. Certains se sont toujours refusés aux confidences, d'autres ont fait de leur lien éphémère avec l'icône un commerce. Presque tous ont disparu. Douze personnages héros du roman-vrai des derniers mois de Marilyn en 1962.
---
Vous avez le livre ? Do you have the book ?
Apportez votre critique, votre avis ou votre note (/10)
Gives your opinion, review or note (/10)
20 février 2016
Marilyn Monroe Unveiled: A Family History
Author: Jason Edward Kennedy
(Avec la contribution de Jennifer Jean Miller)

Date de sortie: 11 Février 2016
Broché 384 pages
Dimensions: 21,6 x 2,2 x 27,9 cm
Langue: anglais
Éditeur: J.J. Avenue Productions
ISBN-10: 099142915X
ISBN-13: 978-0991429158
Prix éditeur: 47,79 Euros
Ou le commander ? sur amazon
Plus d'infos sur le site marilynmonroefamily.com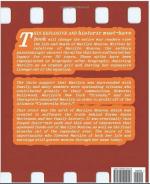 Description: This explosive and historic must-have book will change the entire way readers view the life and death of Marilyn Monroe. Written by relatives of Marilyn Monroe, the authors painstakingly unravel the myths that have suffocated her legacy for over 50 years. These myths have been regurgitated in biography after biography, depicting Marilyn as an orphan girl and leaving her expansive lineage out of the equation. The facts support that Marilyn was surrounded with family, and many members were upstanding citizens who contributed greatly to their communities. However, Hollywood, Marilyn's New York "friends," and her therapists insulated Marilyn in order to profit off of the ultimate "Cinderella Story." That story was the myth of Marilyn Monroe, which was created to suffocate the truth behind Norma Jeane Mortenson and her family history. It was eventually this forged fairy-tale path and this cast of characters that squeezed funds out of Marilyn Monroe, as well as the final breaths out of the legendary star. The heirs of the opportunists who fleeced Marilyn of both her life and earnings still garner monies through her name today.

The Author: Jason Edward Kennedy is Marilyn Monroe's second cousin once removed (his grandmother Rebecca Esther (Hogan) Fritz was Gladys Monroe's first cousin). Getting the word out about Marilyn and investigating into the Cinderella myths holds a great importance to him because the cast of characters (and descendents of theirs) in Marilyn's financial extortion and murder continue to perpetuate the myths that keep Marilyn's legacy in their corner for their own profit. Jason was featured in the November 3, 2014 CLOSER Weekly Magazine: "Marilyn's Hidden Diary Reveals: It Wasn't Suicide EXCLUSIVE: Marilyn Monroe's Friends and Family Talk About Her Mysterious and Tragic Death" Jason also served honorably for four years in the United States Navy as an Aircraft Electrician and Helicopter Plane Captain. He holds a Bachelor's Degree in Cultural Anthropology from the University of California, Santa Barbara. He also graduated from the Prehospital Care program at the David Geffen School of Medicine at UCLA - Emergency Medical Technician. Jennifer Jean Miller has held a love of writing since childhood and turned it into her career almost a decade ago. She is an investigative reporter, known for her compelling, in-depth and objective features, with a quest to not leave stones unturned. Jennifer was awarded the Media and Entertainment Award from the New Jersey Governor's Council for Mental Health Stigma in 2010 for objective and sensitive reporting on mental health issues. Jennifer runs the news site InsideScene.com and has worked for news outlets including Straus News and Reuters (with Reuters she was the State Director for New Jersey for the Reuters/Ipsos Election Reporting Program). As an Investigative Reporter, she was interviewed for an Oxygen Network episode of Snapped: Killer Couples. Jennifer has been also interviewed about Marilyn Monroe, appearing on segment on German TV, and also for the upcoming documentary What Ever Happened to Norma Jeane? She has already penned two books, Marilyn Monroe & Joe DiMaggio – Love In Japan, Korea & Beyond, as well as Arcadia Publishing's Images of America Book, Stanhope and Byram. As a lifetime admirer of Marilyn Monroe's, sharing the truth about her life and death have both been paramount to her. Jennifer holds a Bachelor's Degree from the State University of New York at Cortland in French Secondary Education with a minor in Political Science. She also studied at the University of Neuchâtel in Switzerland.
---
Vous avez le livre ? Do you have the book ?
Apportez votre critique, votre avis ou votre note (/10)
Gives your opinion, review or note (/10)
22 novembre 2015
How Norma Jeane, filing cabinet model, became Marilyn Monroe
Published on November, 21, 2015
By Michelle Morgan and Astrid Franse
online nypost.com

Marilyn Monroe is seen in an airline advertisement through Blue Book Models.
One day, while shopping for vintage items for their shop, Bennies Fifties in the Netherlands, Astrid and Ben Franse bought a box of old Marilyn Monroe memorabilia from a dealer in Los Angeles. They didn't know what they really had: a treasure trove. In the box were letters and never-before-seen photos from Miss Emmeline Snively, who had run the Blue Book Modeling Agency — the agent who had signed a young Norma Jeane Dougherty. In the new book "Before Marilyn," Astrid Franse and co-author Michelle Morgan reveal for the first time this archive and how Snively helped turn Norma Jeane into Marilyn Monroe.

In early August 1945, a photographer friend took Norma Jeane Dougherty from her home in West Los Angeles to be introduced to Miss Emmeline Snively, owner of the Blue Book Modeling Agency.
Norma Jeane was married, bored — and beautiful. Raised an orphan, she wed at 16 to escape a series of foster homes. But her husband shipped off with the Merchant Marines, and she worked an exhausting shift at the local defense plant.

Her face was her escape. She was noticed by propaganda photographers in the factory and after the war went looking for a job at Blue Book.

Snively, who had seen every kind of girl the profession had to offer, did not think there was anything too out-of-the-ordinary about the girl standing in her office at the Ambassador Hotel. She noted in her file: "Norma Jeane had been brought to the hotel by photographer Potter Hueth, wearing a simple white dress and armed with her modeling portfolio, which offered no more than a few choice snaps . . . You wouldn't necessarily wear a white dress to a modeling job, and it was as clean and white and ironed and shining as she was."
Norma Jean, then 19, was staring at the magazine covers and publicity photos gracing the walls.

"Those are the prettiest girls I've ever seen," she muttered, almost to herself, before turning to Miss Snively. "Do you think I could ever get my picture on a magazine cover ?"
Snively looked her up and down. "Of course," she smiled. "You're a natural."

Wiggle and quiver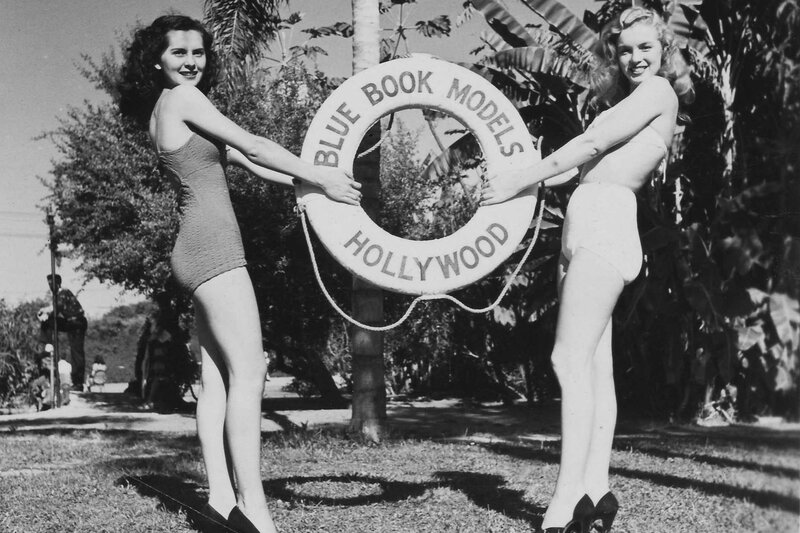 Marilyn poses alongside another Blue Books Models girl.
Snively noted her statistics on an agency card: "Size 12, height 5.6, 36 bust, 24 waist, 34 hips. Blue eyes, perfect teeth and blonde, curly hair." "Actually," she later wrote, "her hair was dirty blonde. California blonde which means that it's dark in the winter and light in the summer. I recall that it curled very close to her head, which was quite unmanageable. I knew at once it would have to be bleached and worked on."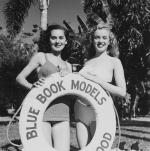 It cost $100 for a three-month modeling course, to teach her presentation, grooming and coordination — or how to sell yourself to the public. Snively noted that Norma Jeane was wonderful when it came to learning techniques such as makeup, hand positions and body posture, but she had concerns over other aspects. One problem was the way she walked, which went against everything a fashion model was trained to do. In short, she wiggled.

"When Marilyn walks, her knees lock," Snively wrote. "She's double-jointed in the knees, so she can't relax and that is why her hips seem to sway when she walks into a room. Her walk is a result of that locking action every time she takes a step. This she turned into an asset."
As Marilyn would later explain: "When you walk, always think UP in front and DOWN in back."

Another "problem" was her smile, which the agency (and several magazine editors) felt made her nose look too long. This was easily rectified, as Snively later recalled. "She smiled too high, that's what was wrong, and it made deep lines around her nose. We taught her how to bring her smile down and show her lowers."

This resulted in the famous lip quiver that would often be seen in Marilyn's film roles.

Conventional model
Norma Jeane's first official assignment was as a hostess at an industry show being held at the Pan Pacific Auditorium. Described as "America's annual tribute to the working man," the Industry on Parade exhibition began on Labor Day weekend, 1945, with a motorcade traveling through downtown Los Angeles.

She found herself on a stand taken by Holga Steel Company, talking to visitors, giving out leaflets and showcasing one of the company's items — a steel filing cabinet.

Described as "absolutely terrified" by Snively, Norma Jean traveled to the Pan Pacific Auditorium day after day. When she returned to the agency, Norma Jeane handed over all her earnings. "She gave me the whole $90," Snively wrote. "Took nothing out for car fare or meals or clothes or anything. 'This,' she said, 'will take care of most of my tuition.' I knew at once she was a fair and honest and very fine girl, and I decided to get her as much work as I possibly could."

Norma Jeane appeared in ads for Douglas Airlines and some magazine shoots. But when photographer Raphael Wolff hired her for a shampoo advertisement, it let Snively do what Norma Jeane had always resisted — change her hair.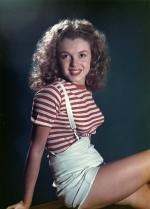 "Look darling," Snively told her, "if you really intend to go places in this business, you've just got to bleach and straighten your hair because now your face is a little too round and a hair job will lengthen it."
Norma Jeane acquiesced, and Snively was thrilled with the results.

"She emerged a truly golden girl . . . From this point she went into her bathing-suit stage, and the demand for her was simply terrific. She averaged, I should say, $150 a week, and men began talking about getting her into the motion-picture game."

One photographer paid to fix one bad front tooth. Another suggested Norma Jeane "eat more hamburgers." But they didn't need to teach her how to look sexy; she was a natural.

Later, Marilyn Monroe would reminisce about how most of the photos used of her were for "men's" magazines.
"I was in See four or five months in a row," she said. "Each time they changed my name. One month I was Norma Jeane Dougherty; the second month I was Jean Norman."

Snively hustled to promote her. When Howard Hughes, who was recovering from a plane crash, called to ask who the girl was on the cover of Laff magazine, Snively promptly called columnist Hedda Hopper, who picked up the item and gave Norma Jeane her first coast-to-coast publicity.

The nude bomb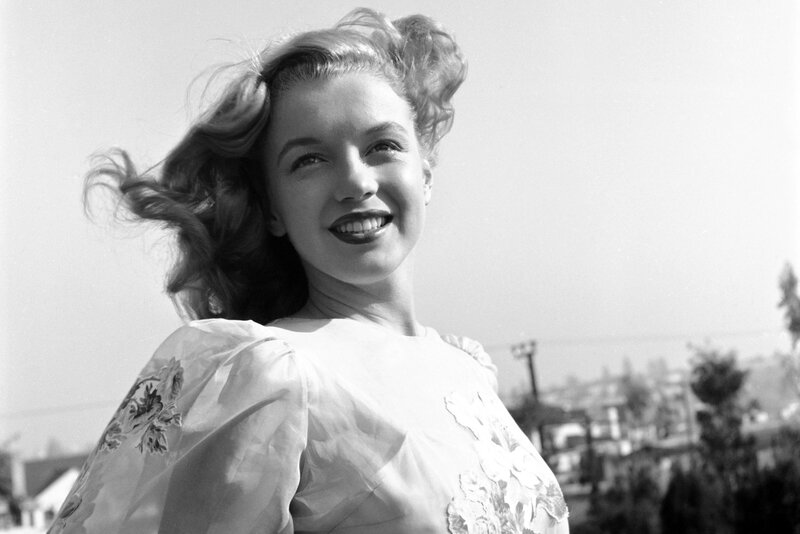 Marilyn in 1947, as a newly signed 20th Century-Fox contract
girl–though the studio eventually dropped her.
In July 1946, Norma Jeane got a screen test at 20th Century Fox, where she was signed to a starlet's contract for a salary and training in the studio workshops.

Executive Ben Lyon took an interest, choosing the name Marilyn for her. "When he asked her if there was a last name she particularly liked, she said yes — her grandmother's name had been Monroe," the studio's archives read.
"Mmmmarilyn Mmmmonroe, yes I like the way that sounds," Marilyn said.

But Fox eventually dropped her, as did Columbia, after only a few background roles. By May 1949, she had returned to convention modeling, showing off antiques at the Pan Pacific Auditorium.

Marilyn was broke. One day, a man called to offer money and other luxuries in exchange for certain favors.
"For a dizzy moment, I had visions of being able to pay my rent," she later recalled, "but as he went on giving the details of what I would be expected to do, my visions vanished. He was brutally frank, and all I could think of to say was that he shouldn't talk that way over a public telephone. I didn't realize how silly that sounded until I hung up, and then I started to laugh."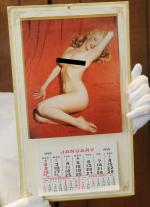 At the time of the call, she was late with her rent at the Hollywood Studio Club and threatened with eviction. Something had to be done.
She called photographer Tom Kelley, who had used her in the past for a beer ad. He had asked her several times to pose nude and she always refused, but this time her home was on the line and she felt she may not have much choice. Marilyn did have a particular requirement — she would only take her clothes off for him if accompanied by his wife, Natalie.

In May 1949, she posed nude on a blanket of red velvet. "I decided I'd be safer with [Kelley] than with some rich old guy who might catch me in a weak moment when I was hungry and didn't have enough to buy a square meal," Marilyn explained. "Kelley told me he'd camouflage my face, but it turned out everybody recognized me."

When later asked what it felt like to be photographed in such a way, she answered, "It was drafty."

Kelley later told biographer Maurice Zolotow that he paid Marilyn $50 for her services and then sold the rights to a calendar maker for $500. It would be years before the calendar maker's secretary realized who the girl was. "He made a fortune on it," Kelley said. "Sold close to 8,000,000 calendars."

Marilyn got some promising film roles in a Marx Brothers movie ("Love Happy") and "The Asphalt Jungle." But like the Kim Kardashian of her day, it was the nude photographs surfacing in 1952 that made her a star. Instead of destroying her career, as the studio thought it would, the scandal won the actress much sympathy after she announced that the reason she had posed in the first place was because without the money she would have been evicted.

In the next year, she would make "Gentlemen Prefer Blondes" and "How to Marry a Millionaire." The transformation from Norma Jeane to Marilyn was complete.

How to make it…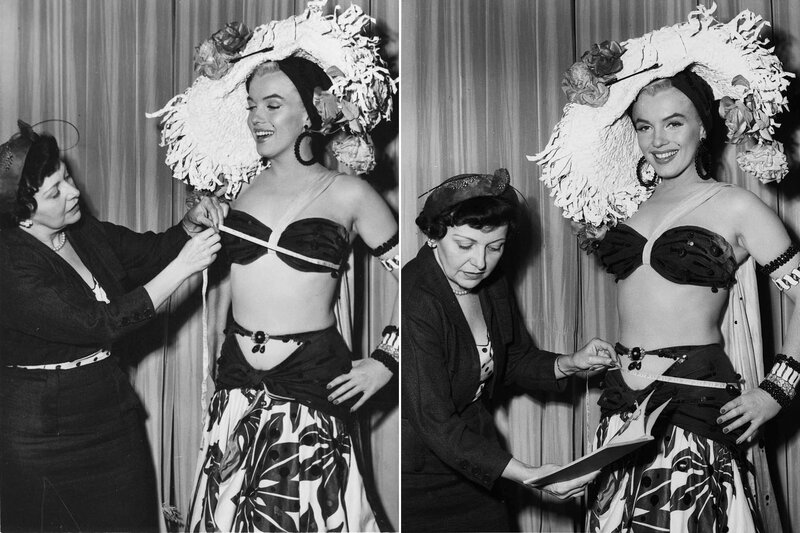 Marilyn with Miss Emmeline Snively
on the set of "There's No Business Like Show Business" in 1954.
Marilyn was famous, but her insecurity never went away. In 1954, Snively learned Marilyn was making "There's No Business Like Show Business." She called the studio to see if Marilyn would pose for some publicity photos for Blue Book Models. Marilyn quickly agreed.
The pictures taken on the set that day show Marilyn in costume to perform a song and dance number called "Heat Wave." The actress wasn't a huge fan of the song, and her new husband, baseball star Joe DiMaggio, wasn't an admirer of the outfit, considering it too revealing for his wife to wear. However, neither seemed to bother Snively, and photos show there is no doubt that Marilyn enjoyed meeting up with her old mentor once again.

Snively later recalled having a private word with Marilyn off set.
"She didn't feel she was a qualified actress, [but] how could she have felt any different ?" Snively later wrote. "She'd signed her first contract before she had her first acting lesson.
"God I wanted to cry for her then. This can be the loneliest town in the world, and it's even lonelier for you if you're on top of the heap."

Excerpted from "Before Marilyn: The Blue Book Modeling Years" by Astrid Franse and Michelle Morgan. Out now from St. Martin's Press.
29 octobre 2015
Marilyn: In The Flash
Book of photographs
Author: David Wills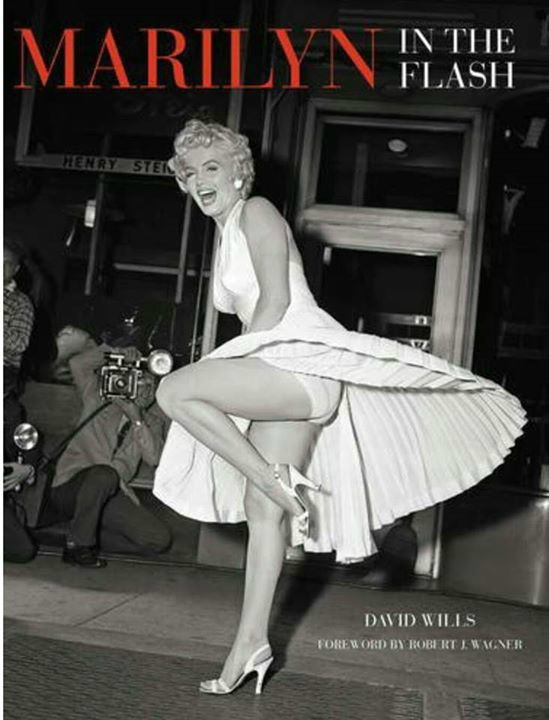 Date de sortie: 27 october 2015
Relié 256 pages
Dimensions: 22,9 x 2,4 x 29,2 cm
Langue: anglais
Éditeur: Dey Street Books
ISBN-10: 006238970X
ISBN-13: 978-0062389701
Prix éditeur: 33,44 Euros
Ou le commander ? sur amazon
Plus d'infos sur le site marilynintheflash.com

Description: A stunning collection of hundreds of rare and unseen photographs, behind-the-scenes notes, and interviews chronicling the media's lifelong love affair with Marilyn, created by the acclaimed curator and author of Marilyn Monroe: Metamorphosis.
Though Hollywood goddess Marilyn Monroe was married three times, her longest lasting relationship was with the press—the photographers, reporters, and press agents who followed her every move for nearly two decades, and made her into the greatest icon in Hollywood history. One of the most publicized actresses of her time, Marilyn actively sought out the press, carefully crafting her public image and using events from her private life to further her career. Her romances with baseball legend Joe DiMaggio, playwright Arthur Miller, and others made her a daily feature for newspapers, magazines, and wire services; new images of the star were guaranteed to boost sales.
Drawing on unseen troves from dozens of photographers, archives, and collectors, acclaimed photography expert David Wills brings together an unprecedented array of press photos from throughout Marilyn's career—including hundreds of unpublished and rare photographs that have been beautifully restored; uncropped and unretouched outtakes; handwritten notations; period captions; clippings; and more. With a foreword by Robert J. Wagner and interviews from key press agents and others, this portfolio of images offers a fresh, indelible portrait of one of the most enduring icons in history and illuminates the special alliance she shared with the press as never before.
Back Cover: Marilyn Monroe had a unique relationship with the press—the photographers, journalists, and columnists who followed her every move, helped carefully craft her public image, and made her one of the greatest stars in Hollywood history.
Photographically, Marilyn was at her most electrifying at public events. She was as spectacular in the posed candids of press photographers as in studio portraits or on the movie screen. She made any news photo a work of art simply by being in it, and more than any other star lived up to the promise of her screen image.
One of the most publicized actresses of her time, Marilyn actively sought out the press—which included the famous journalists and columnists Walter Winchell, Edward R. Murrow, Hedda Hopper, Louella Parsons, Earl Wilson, Pete Martin, Sidney Skolsky, Elsa Maxwell, and Dorothy Kilgallen. It was a mutually beneficial relationship that lasted her entire career.
In Marilyn: In The Flash, acclaimed photographic preservationist David Wills brings together an unprecedented trove highlighting the work of some of the great press photographers and photojournalists of the twentieth century. This stunning collection includes many unpublished images (most beautifully restored from original prints, negatives, or transparencies), vintage magazine articles, original press clippings and press photo captions, behind-the-scenes notes, and photographic ephemera chronicling the media's lifelong love affair with Marilyn.
Featuring a foreword by Marilyn's friend and costar Robert J. Wagner, original interviews and recollections, retrospective quotes from key journalists, columnists, press agents, photographers, and others, this portfolio of images offers a fresh, indelible portrait of one of the most enduring icons in history and illuminates the special alliance she shared with the press as never before.
Pour le moment, pas d'édition française prévue
---
Vous avez le livre ?
Apportez votre critique, votre avis ou votre note (/10)