16 octobre 2015
Photographie privée de Marilyn Monroe et Arthur Miller en 1957,
à Amagansett, Long Island.
Private photography of Marilyn Monroe and Arthur Miller in 1957,
in Amagansett, Long Island.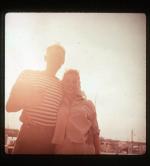 ---
© All images are copyright and protected by their respective owners, assignees or others.
copyright text by GinieLand.

08 août 2015
Vacations with Marilyn, Dinner with Picasso
At 99, George Braziller surveys his publishing empire in a new memoir
Published on August, 6, 2015
By Laura Marsh
online newrepublic.com
The publishing industry loves nothing better than writing about itself. The last year or two has seen a clutch of books about great publishing impresarios and their lives, whether biography, fiction, or memoir. Boris Kachka's wonderfully juicy Hothouse revealed the inner workings of Farrar, Straus, and Giroux (and the sexual antics of its editors). Jonathan Galassi, the current publisher of FSG, has written a novel about an editor at an independent publishing house, titled Muse. The power agent Sterling Lord memorialized his successes in the not-bashfully named memoir, Lord of Publishing; Robert Calasso of the Italian house Adelphi Editions offers more measured reflections on the industry in his forthcoming The Art of the Publisher. Of all these, none is as powerful as a new memoir by George Braziller, who in 1955 founded an eponymous small press that did very big things. At 99 years old, his memoir Encounters: A Life in Publishing, is the first book he's written.

It begins with what is, for any editor, a striking admission: "I felt that I wasn't a good writer, and writing came sporadically and painfully," he writes. And perhaps more striking still: "I looked at every how-to book on writing." The resulting memoir is written in a purposely plain style: Sentences feel as though misleading adjectives and clauses have been sheared from them, in an effort to keep memories in focus. It is, in other words, a self-taught style—which is especially fitting for a publisher, whose skill is to see the originality in others, and not to cultivate it in oneself. The book is structured as a series of vignettes (he took the idea from Walt Whitman's Specimen Days) that trace his life from his family background to the wider family of writers he published. Taken together, they are a testament to his skill at recognizing great writers.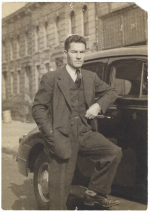 For a small publishing house, George Braziller, Inc. is notable for having published the first novel of Orhan Pamuk, who went on to win the Nobel Prize for literature, as well as books by Einstein and Jean-Paul Sartre. In the early years of his press, he went to Paris, and came back to America with works by Andre Malraux, Claude Simon, and Nathalie Sarraute, pioneers of the nouveau roman. Among the poets on his list is former U.S. Poet Laureate Charles Simic, whose poem "Elementary Cosmogony" is a veiled tribute to his publisher: "the invisible / came out for a walk / on a certain evening / casting the shadow of a man."
(photo: A young George Braziller - Courtesy of George Braziller)

Unlike Galassi and Kachka's books, Braziller's encounters with the great writers and artists are not described as glamorous, but rather as awkward and humbling. In one scene, Braziller recalls meeting Marc Chagall at his studio in Paris, hoping to win Chagall's approval to publish an English edition of Daphnis and Chloe in America. Awed and slightly intimidated, Braziller gets sidetracked into a long conversation with Chagall about poetry. As he's leaving he realizes he hasn't managed to seal the deal. Chagall saves him: "Suddenly, he took my arm, looked at me and said, 'You have my permission.'" Of meeting Picasso for supper, Braziller writes simply, "I was flabbergasted."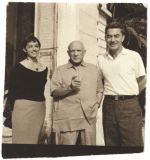 You can see in Braziller's recollections of growing up in a tenement in Brownsville his affinity with some of the writers he published, particularly Charles Simic. His sense of humor recalls Simic's prose poem "We were so poor I had to take the place of the cheese in the mousetrap." Braziller was born in 1916; his parents had fled Russia in 1900, and, after his father's early death, his mother sold used clothes and shoes from a cart to support their family of eight. To make extra money, the young George realized that he could exploit the fact that their building had only one toilet on each floor: "I knocked on the doors of the best tippers to alert them that they should take occupancy." During the Great Depression, he made money working as a model for luxury camel coats, which involved being driven around New England in a black Buick by a shifty (and rakish) salesman named Nat Tepper.
(photo: George Braziller and his wife Marsha pose for a picture with Picasso. Courtesy of George Braziller)

The Great Depression also sparked Braziller's first successful business venture. In the 1930s he found himself working for his brother in law, who owned a remaindered books warehouse. He saw an escape from daily drudgery in a brilliant scheme: Inspired by the Left Book Club in the United Kingdom, he founded a book club that would select and distribute affordable books to a working class audience. By the time he signed up to fight in World War II, the Book Find Club had 20,000 members; when he returned in 1946, membership had grown to over 50,000 under his wife's leadership, and was commercially successful. By the McCarthy era, around five years later, it had become considered politically suspect for promoting "thoughtful, 'liberal', 'left-wing' books." Thousands of club members, Braziller writes, "called into our office or arrived in person, begging that we destroy their membership cards, hysterical with fear that they would be accused of being communists." The Brazillers later sold the club to Time-Life, which inexplicably wound the whole enterprise down within two years.

The Book Find Club led to the Braziller family's friendship with Arthur Miller and Marilyn Monroe. Braziller and his wife Marsha had selected Miller's 1945 novel Focus as one of their monthly selections, and had started to spend vacations together on Long Island, a relationship that continued long after Death of a Salesman made Miller famous. One of the high points of the book is when Braziller recounts an evening the two families shared, "dancing and singing and it got quite late":
Finally, we all went to bed. While in bed, I turned to Marsha and said, "Gee, I kissed Marilyn." "Big deal," she said. "Arthur kissed me."
Braziller's memoir revisits moments like this in short, almost sparse entries. It's impossible to appreciate their richness without also sensing the loneliness out of which they emerge. He started writing this book only when he retired, four years ago, at age 95 and began to see the world the world as newly bare. "A number of friends I had once partied and traveled with," he realized, "were now deceased."

At 95 too, he read War and Peace for the first time, reread Whitman, and thought about what it meant to be a writer. Ultimately it was a few lines by the literary critic Clifton Fadiman that helped him recover his past and his faith in literature. Fadiman's comments "inspired me with such a joyous feeling that I started to write," Braziller writes. "Perhaps I make starting sound easy."
10 octobre 2014
Marilyn Monroe vers 1955.
Marilyn Monroe , circa 1955.
---
© All images are copyright and protected by their respective owners, assignees or others.
copyright text by GinieLand.
19 février 2014
Marilyn Monroe's Long Island Affair

By Spencer Rumsey
published on January 1, 2013
online longislandpress.com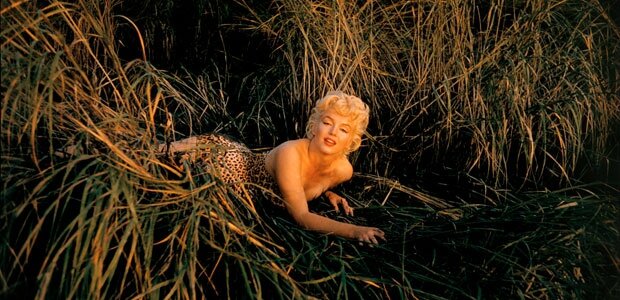 Marilyn Monroe was already one of the most famous women in America when she posed for Eve Arnold, herself a pioneering photographer, at a Mt. Sinai playground and in a nearby marsh in 1955. (Eve Arnold/Magnum Photos)
When Marilyn Monroe came out to Fire Island in 1955 to spend the weekend with Lee and Paula Strasberg, who were mentoring her at their famed Actors Studio in Manhattan, she famously remarked, "What a lovely place this is—it's got water all around it."

But that wasn't her first time on Long Island. In 1949 Monroe had visited the Town of Oyster Bay's Tobay Beach with Andre de Dienes, a photographer friend who'd once been her lover in California when she was still using her real name, Norma Jeane, and struggling to get her footing in Hollywood as a model.

Then she was a budding starlet and she'd come east to promote the Marx Brothers' forgettable last film, Love Happy, in which she tells Groucho that she needs his help because "some men are following me" and he lasciviously replies, "Really. I can't imagine why."

In de Dienes' pin-up photograph, Monroe was 23 and full of promise. Her troubled childhood in orphanages and foster homes were long behind her. A bright future lay still ahead.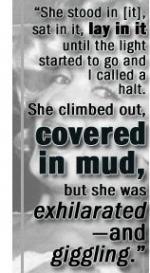 By the summer of 1955 Monroe had become one of the most famous women in America. Her marriage to Joe DiMaggio, the Yankee Clipper, was over, and she'd left Hollywood in a contract fight with 20th Century Fox. Her studio bosses had wanted her to do The Girl in Pink Tights. She balked and formed Marilyn Monroe Productions in New York.

The image of her skirt billowing in the breeze from the Lexington Avenue subway—a still from the 1954 movie The Seven Year Itch—had become "the shot seen 'round the world." Adding to the attraction was her 1953 appearance as the nude centerfold in the first issue of Playboy magazine, because the enterprising publisher Hugh Hefner had paid $500 for the rights to Tom Kelley's nude photos that he'd taken of her in 1949, paying her $50 to pose on a swath of crushed red velvet.

The news that the Hollywood star had been fully exposed broke in 1952 when Kelley's photos turned up in a calendar illustration. Monroe showed her genius for self-publicity—and earned even more money for 20th Century Fox—by owning up to it. In answer to reporters' breathless queries about what she'd been wearing during the shoot, she said she only had on "the radio."

At the Strasberg's place on Ocean Beach, Monroe was sharing a bedroom with their teenage daughter Susan, who was about to appear on Broadway in The Diary of Anne Frank. There were "a lot of theater people" at that part of the island, Susan Strasberg recalled. "They were sophisticates, which meant they stared at Marilyn Monroe from a distance instead of staring up close."
Over the Labor Day weekend in 1955 Monroe was on the North Shore, staying at Norman and Hedda Rosten's cottage in Port Jefferson. They were artistic college friends of Arthur Miller's, who'd Monroe had been seeing since she moved to Manhattan even though they were both still married at the time. Late that September afternoon she left to do a photo shoot with famed photographer Eve Arnold, the second woman to join Magnum Photos, the world-renowned agency founded by Robert Capa and Henri Cartier-Bresson.

Arnold, who was then living in Miller Place, took Monroe to a playground in Mt. Sinai. Monroe brought along three bathing suits and a copy of James Joyce's Ulysses, which she kept in her car.

"She said she loved the sound of it and would read it aloud to herself to try to make sense of it," Arnold recalled, "but she found it hard going."

Monroe had performed Molly Bloom's sensual soliloquy to much acclaim at a small workshop at the Actors Studio. While Arnold was changing film, Monroe got the book out to read.

"So, of course, I photographed her," Arnold explained. Soon it was 5 o' clock, the golden hour, photographers say. "The timing for the marshes was just right," Arnold wrote, "the light soft and shadowless and ranging from pale yellow through deep saffron."

Monroe changed into a one-piece bathing suit with a leopard-skin print and waded in.

"She was intrepid," Arnold enthused later. "She stood in [it], sat in it, lay in it until the light started to go and I called a halt. She climbed out, covered in mud, but she was exhilarated—and giggling." Later, Arnold would insist that Monroe told her "she had loved the day and kept repeating that these were the best circumstances under which she had ever worked."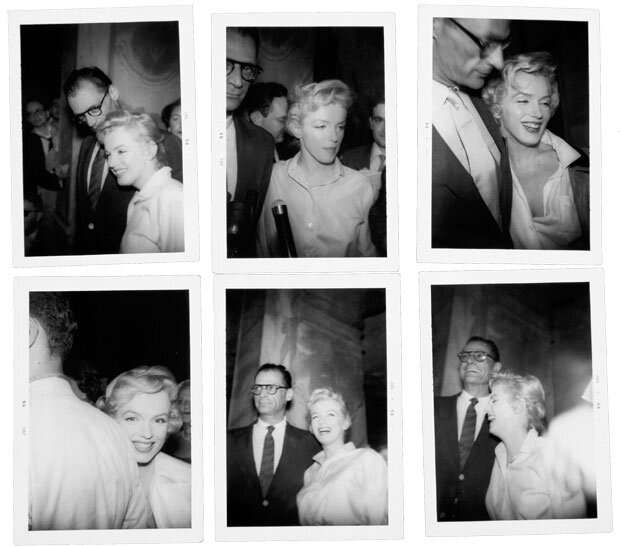 An effervescent Marilyn Monroe manages to get a laugh out of her serious husband, Arthur Miller,
in this series of candid black and white photographs taken in July 1956 when they were the most curious couple in the country. (AP Photo/Julien's Auctions)
Monroe's career was nearing its apogee. In the summer of 1957 Monroe was married to Miller, who'd won a 1949 Pulitzer for his tragic play Death of a Salesman. They were living in a weather-worn farmhouse in Amagansett near the Rostens, who were renting a cottage in Springs. Also nearby was the abstract expressionist painter Willem de Kooning, who painted Monroe for his series Women. The image, which Monroe biographer Lois Banner likened to "a cross between a grinning child and a screaming fury," did not appeal to Monroe's playwright husband but she didn't mind. The married couple was in a hopeful phase: He was writing in his studio near the main house and she was cooking and tending her garden. And she was pregnant.

But on Aug. 1, 1957 she cried out in pain. An ambulance rushed her to Manhattan where Monroe hoped that her own doctor could save her baby. He could not. Suffering from a painful uterine condition called endometriosis, she had an ectopic pregnancy, and it had to be terminated. She spent 10 days in the hospital, Miller by her side.

The loss was devastating. When the season was over, they moved back to Manhattan, he ensconced himself in a book-lined study at one end of the apartment struggling over a screenplay that would eventually become The Misfits while she was at the other end, strumming a ukulele and crooning, "I Wanna Be Loved By You."

The next year they moved to a new house they had built in Connecticut, but they never could recreate the idyllic summer they'd shared on the South Fork. And Monroe's happy times on Long Island faded into memory.
30 juin 2013
Photos privées de Marilyn Monroe en mai 1957,
à Amagansett, Long Island. Photographies de Sam Shaw.
Private photographs of Marilyn Monroe in 1957, May,
in Amagansett, Long Island; by Sam Shaw.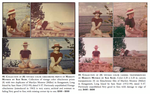 ---
---
- Avec les enfants d'Arthur Miller, Jane et Robert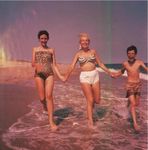 ---
> Série de photographies prises par Marilyn Monroe
Les enfants d'Arthur et le chien Hugo
Snapshots taken by Marilyn herself
Arthur's children and the dog Hugo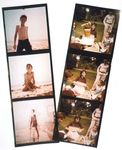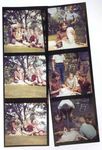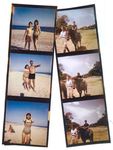 ---
© All images are copyright and protected by their respective owners, assignees or others.
copyright text by GinieLand.
03 mars 2011
Pendant sa tournée promo du film Love Happy qui l'a amené sur la Côte Est des USA l' été 1949, Marilyn Monroe se fait photographier à la piscine de Jones Beach à Long Island, en juin 1949, par Arthur Fellig, surnommé "Weegee".
>> Séance en Maillot de bain vert émeraude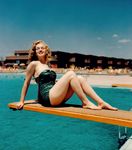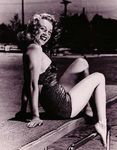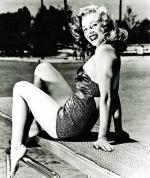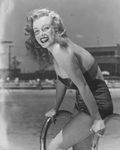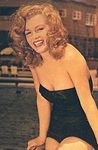 ---
>> Séance en Maillot de bain rose pâle
au Santa Monica Beach Hotel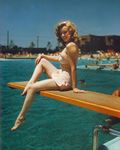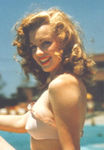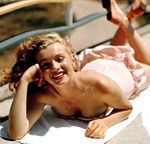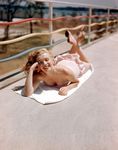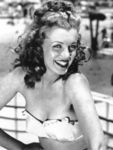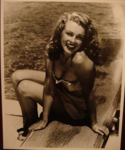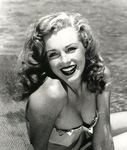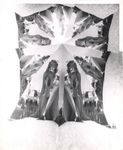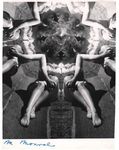 04 février 2011
Photos privées de Marilyn Monroe et Arthur Miller en mai 1957,
à Amagansett, Long Island, chez les Rosten.
Private photographs of Marilyn Monroe and Arthur Miller in 1957, May,
in Amagansett, Long Island, at Rosten's.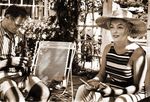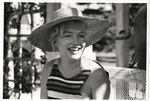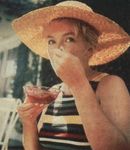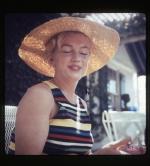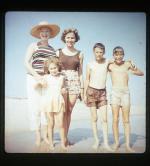 ---
© All images are copyright and protected by their respective owners, assignees or others.
copyright text by GinieLand.
Enregistrer
02 février 2011
Marilyn Monroe en vacances chez les Rosten,
à Amagansett, East Hampton (Etat de New York) l'été 1955.
Marilyn Monroe in holiday at the Rosten's
in Amagansett, East Hampton (New York), in the summer of 1955.

---
> Marilyn joue au badminton avec Hedda, Norman et leur fille Patricia.
Marilyn plays badminton with Hedda, Norman and their daughter Patricia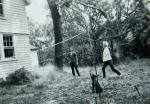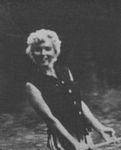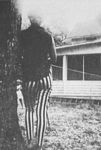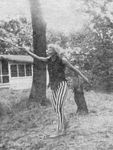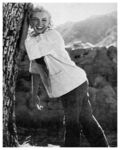 > video


---
> Marilyn tient la main de la petite Patricia Rosten et de Hedda Rosten
Marilyn holds the hand of the little Patricia Rosten and Hedda Rosten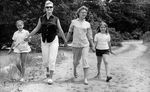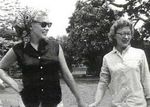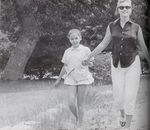 ---
> Marilyn et Hedda Rosten
Marilyn with Hedda Rosten

---
> Moments de détente à Long Island
Relaxing moments in Long Island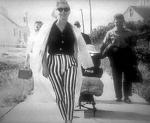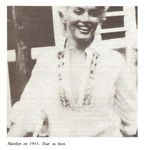 ---
© All images are copyright and protected by their respective owners, assignees or others.
copyright text by GinieLand.

Enregistrer
Enregistrer
Enregistrer
Enregistrer
01 février 2011
Un soir d'août 1955, la photographe Eve Arnold se promène sur la plage de Miller Place lorsqu'elle rencontre par hasard l'écrivain Norman Rosten, accompagnée d'une blonde. Eve Arnold n'a pas identifié de suite la personne: "la nuit tombait et la jeune femme tournait le dos à la lumière de sorte que j'eus du mal à reconnaître en elle l'éblouissante Marilyn". Elle propose à la photographe un projet photographique pour le magazine Esquire et convient d'un rendez-vous à la plage le lendemain, un samedi après-midi.
Lorsque Eve Arnold et son fils Francis arrive à la plage, ses amis sont déjà là -parmi eux, la famille Rosten: Norman Rosten, le père, Hedda Rosten, sa femme, et leur fillette Patricia- mais Marilyn Monroe n'est pas encore arrivée et la photographe n'a pas apporté ses appareils, pensant qu'il s'agit là d'une simple réunion entre amis où Marilyn veut rester incognito. Mais d'un coup, la photographe entend des gens parler et se regrouper au loin: c'est Marilyn qui arrivait, descendant lentement la falaise. Elle portait un bikini au haut croisé d'une cocarde et d'un bas court et moulant blanc, un grand chapeau de paille et une paire de boots de l'armée. Marilyn s'installe sur sa serviette de plage et de plus en plus de monde accourent sur la petite plage pour l'apercevoir et lui demander des autographes. C'est ainsi que bon nombre de photographes amateurs mitraillent la star. Puis Marilyn joue au ballon avec Francis, le fils d'Eve Arnold, avant d'aller se baigner. C'est alors qu'une foule l'entoure dans l'eau, ce qui était plutôt dangereux pour sa sécurité. La police a donc dû intervenir pour "sauver" Marilyn en l'emmenant dans leur hors-bord, Marilyn saluant de la main la foule.
>> Video

Séance photos de Marilyn Monroe avec la photographe Eve Arnold le premier week end de septembre 1955; lors de la fête du travail aux Etats-Unis, Marilyn a rendu visite à ses amis, les Rosten qui vivaient à Long Island. Eve Arnold choisit de photographier Marilyn dans une aire de jeux abandonnée, vers 5 heures de l'après-midi. La photographe se souvient que "Marilyn travailla rapidement et efficacement, regardant l'objectif d'un air enjôleur et vulnérable. L'observer séduire l'objectif était une expérience unique. Elle se mettait en scène elle-même, déterminant le style et le rythme des photographies. Elle avait le sens du jeu très développé et un merveilleux sens de l'humour, à la fois irrévérencieux et insaisissable." Pour cette séance, Marilyn avait emporté un livre de James Joyce: Ulysses.