04 décembre 2011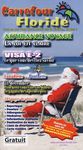 Daniel Cadrin, canadien, fan de Marilyn et lecteur du blog, m'a gentiment fait suivre les scans d'un article qu'il a rédigé pour le magazine gratuit canadien Carrefour Floride, Vol.8, n°2, sur les personnalités VS la Floride. Le magazine édite 6 parutions durant l'hiver, car les Québecois vont souvent en Floride durant la saison hivernale. Le premier article de Daniel concerne Marilyn Monroe et Ava Gardner. L'article portant sur Marilyn se porte autour de la question: "Que serait-il arrivé si Marilyn était restée avec Joe Di Maggio en Floride depuis 1961-62 ?".
03 décembre 2011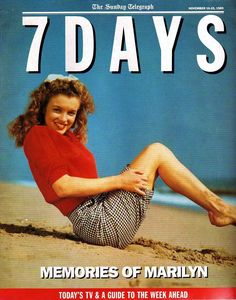 Le magazine Seven Days du The Sunday Telegraph, du 19 novembre 1989, consacrait sa couverture à Norma Jeane, intitulée "Memories of Marilyn", avec un article de 5 pages "The Magic that was Marilyn".
(scans d'Emma).
22 novembre 2011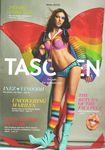 Le magazine catalogue des éditions Taschen de l' hiver 2011/2012, contient un article de dix pages pour la sortie du livre "Norman Mailer, Bert Stern: Marilyn Monroe" avec des photographies de Marilyn Monroe prises par Bert Stern.
(scans perso).
20 novembre 2011
lot n°771: PLAYBOY MAGAZINE FIRST ISSUE
A first issue of Playboy magazine (HMH Publishing, 1953) featuring Marilyn Monroe on the cover. The magazine, which launched in December 1953, sold for 50 cents a copy. 11 by 8 1/2 inches
Estimate: $1 000 - $ 1 500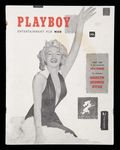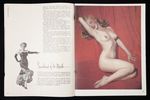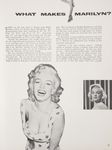 18 novembre 2011
Le magazine catalogue Taschen Trade des éditions Taschen de Automne / été 2011, contient un article de deux pages pour la promotion du livre Norman Mailer, Bert Stern: Marilyn Monroe.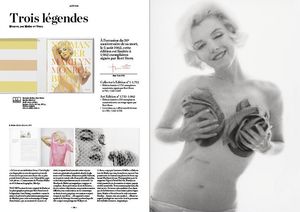 07 novembre 2011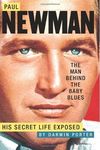 A 83 ans, le 26 septembre 2008, Paul Newman s'en est allé en laissant un vide immense dans le monde du showbizz.
L'an passé,

Darwin Porter

sortait une biographie sur Paul Newman qui a fait scandale: Paul Newman, The man behind the baby blues: his secret life exposed (des extraits du livre sur

amazon.com

). L'écrivain parlait des prétentues liaisons de la star avec des stars hollywoodiennees comme

Grace Kelly

,

Judy Garland

,

Natalie Wood

et de

Marilyn Monroe

.
L'auteur a une conversation avec Marlon Brando dans son livre dans lequel ce dernier révèle la bisexualité de Paul et de sa relation avec

James Dean

.
Cette année, on revient à la charge avec les histoires d'amour de Paul Newman avec Nathalie Wood et Marilyn Monroe et on ajoute

Jackie Kennedy

à la liste.
Paul Newman et Marilyn Monroe font la couverture du journal américain National Examiner du 7 au 14 novembre 2011.
Extrait

(en ligne sur

vanityfair.com

):
The first time I saw Paul Newman he was dancing with Marilyn Monroe. It was the summer of 1959 at a noisy Actors Studio party in New York's Greenwich Village. I had just passed my audition and was being introduced to everyone as a new member by the Broadway producer Cheryl Crawford, one of the Studio's heads.
Nobody was paying me much attention—understandably, since they were all watching a barefoot Marilyn, in a skintight black dress, undulate around the living room with Newman, lithe and sinewy in chinos and T-shirt.
They seemed to be dancing with such rapture; they both kept changing rhythms and sometimes they walk-stepped to the beat. They didn't dance for very long—maybe three minutes—but what a hot, pulsing three minutes it was! They broke apart, Marilyn gave a giggle and a curtsy, and Newman bowed and moved directly past me through the crowd to get a beer.
Merci à Daniel pour les scans du National Examiner.
05 novembre 2011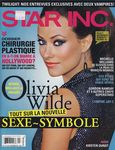 Le magazine québécois Star Inc de novembre 2011, n°9 Vol. 13, consacre un article de 2 pages sur Michelle Williams, à l'affiche du film My week with Marilyn.
/!/ merci à Daniel pour les scans du magazine.
02 novembre 2011
Le magazine You du 30 octobre 2011, consacre un article de quatre pages intitulé "My week with the ultimate Marilyn" sur le film My week with Marilyn, inspiré du livre de Colin Clark.
14 septembre 2011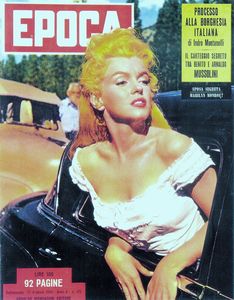 Le magazine italien Epoca du 17 janvier 1954, n°172, consacrait sa couverture à Marilyn Monroe et un article de 4 pages sur le tournage de River of no return (La rivière sans retour).
30 août 2011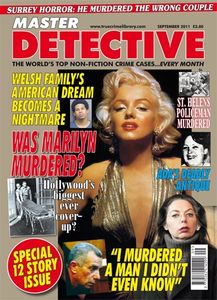 Le magazine britannique Master Detective de septembre 2011 nous offre en couverture Marilyn Monroe et développe un dossier sur sa mort: Was Marilyn Murdered ?
2,80 Livres sur truecrimelibrary.com