01 juillet 2018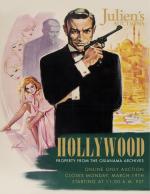 La vente aux enchères "Property from the Osianama Archives Online Auction" du 19 mars 2018 par Julien's Auction organisée exclusivement sur internet, contenait 309 lots d'affiches de films de cinéma classique et contemporain. Il contenait 15 affiches de films de Marilyn Monroe (en consultation sur julienslive).
Pas de catalogue édité
---
Lot 16: MARILYN MONROE LOBBY CARDS
Five Lobby Cards for the following Marilyn Monroe films: two for Don't Bother to Knock (20th Century Fox, 1952); one for Some Like It Hot (Ashton Productions, 1959); one for Monkey Business (20th Century Fox, 1952); and one for Niagara (20th Century Fox, 1953).
Estimate: $400 - $600 | Winning Bid: $128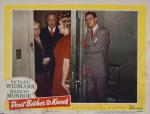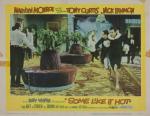 ---
Lot 30: MISFITS POSTER
A Japanese B2 poster for the Marilyn Monroe film The Misfits (Seven Arts Productions, 1961).
Estimate: $200 - $400 | Winning Bid: $102.25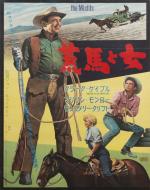 ---
Lot 69: NIAGARA POSTER
An Argentinean poster the Marilyn Monroe film Niagara [Torrente Pasional] (20th Century Fox, 1953).
Estimate: $600 - $800 | Winning Bid: $192

---
Lot 70: DON'T BOTHER TO KNOCK POSTER
An American one-sheet poster for the Marilyn Monroe film Don't Bother to Knock (20th Century Fox, 1952).
Estimate: $800 - $1,000 | Winning Bid: $768

---
Lot 71: THERE'S NO BUSINESS LIKE SHOW BUSINESS POSTER
An American one-sheet poster for the Marilyn Monroe film There's No Business Like Show Business (20th Century Fox, 1954).
Estimate: $2,000 - $3,000 | Winning Bid: $1,280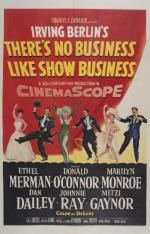 ---
Lot 117: GENTLEMEN PREFER BLONDES POSTER
A Swedish poster for the Marilyn Monroe film Gentleman Prefer Blondes (20th Century Fox, 1953).
Estimate: $100 - $200 | Winning Bid: $102.25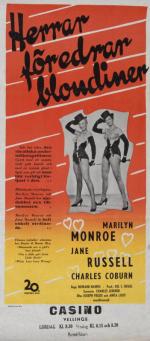 ---
Lot 119: NIAGARA POSTER
A Swedish poster for the Marilyn Monroe film Niagara [Torrente Pasional] (20th Century Fox, 1953).
Estimate: $100 - $200 | Winning Bid: $76.50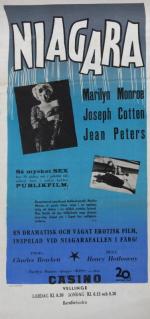 ---
Lot 201: BUS STOP POSTER
An American thirty-by-forty poster for the Marilyn Monroe film Bus Stop (20th Century Fox, 1956).
Estimate: $100 - $200 | Winning Bid: $896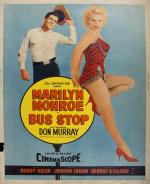 ---
Lot 224: RIVER OF NO RETURN POSTER
An American one-sheet poster for the Marilyn Monroe film River of No Return (20th Century Fox, 1954).
Estimate: $200 - $400 | Winning Bid: $320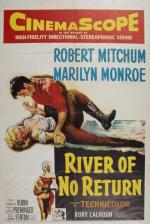 ---
Lot 226: GENTLEMEN PREFER BLONDES POSTER
An American one-sheet poster for the Marilyn Monroe film Gentlemen Prefer Blondes (20th Century Fox, 1953).
Estimate: $800 - $1,200| Winning Bid: $512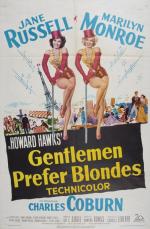 ---
Lot 227: BUS STOP POSTER
An American one-sheet poster for the Marilyn Monroe film Bus Stop (20th Century Fox, 1956).
Estimate: $400 - $600| Winning Bid: $384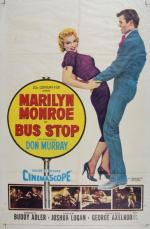 ---
Lot 228: HOW TO MARRY A MILLIONARE POSTER
An American one-sheet poster for the Marilyn Monroe film How to Marry a Millionaire (20th Century Fox, 1953).
Estimate: $1,000 - $2,000| Winning Bid: $768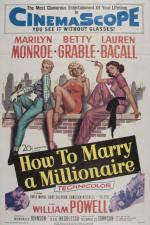 ---
Lot 232: LET'S MAKE LOVE POSTER
An American window card poster for the Marilyn Monroe film Let's Make Love (Jerry Wald, 1960).
Estimate: $200 - $400| Winning Bid: $102.25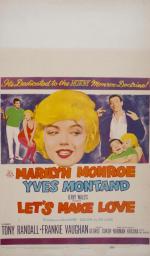 ---
Lot 294: MARILYN POSTER
A Japanese B2 poster for the Marilyn Monroe film Marilyn (20th Century Fox, 1963).
Estimate: $100 - $200| Winning Bid: $102.25

---
Lot 305: NIAGARA POSTER
A Belgian poster for the Marilyn Monroe film Niagara (20th Cent. Fox, 1953).
Estimate: $300 - $500| Winning Bid: $576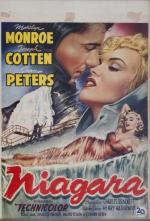 ---
© All images are copyright and protected by their respective owners, assignees or others.
25 mars 2018
Au cours du mois de mars 1952, Marilyn Monroe pose pour des 'tests' costumes pour le film Monkey Business (Chérie je me sens rajeunir). Le costumier est William Travilla.
During the month of March of 1952, Marilyn Monroe poses for wardrobe 'tests' for the movie Monkey Business. The designer is William Travilla.
---
© All images are copyright and protected by their respective owners, assignees or others.
copyright text by GinieLand.
Le 1er avril 1952, Marilyn Monroe pose pour des 'tests' costumes pour le film Monkey Business (Chérie je me sens rajeunir). Le costumier est William Travilla.
On April, 01, 1952, Marilyn Monroe poses for wardrobe 'tests' for the movie Monkey Business. The designer is William Travilla.
---
© All images are copyright and protected by their respective owners, assignees or others.
copyright text by GinieLand.
Lot 394: Debbie Reynolds Hollywood Museum (200+) costume reference photographs.
(Various Studios, 1910s-1970s, some printed later) Archive of (200+) gelatin silver primarily 8 x 10 in. single-weight and double-weight glossy and matte production and portrait photographs covering the gamut of Golden Age Hollywood personalities and film subjects. Since Reynolds began collecting well before such images were readily available with the advent of home video and later, the internet, these photos served as a vital reference for her unrivaled Hollywood costume and memorabilia collection. Including Marilyn Monroe, Orson Welles, W.C. Fields, Hattie McDaniel, Rita Hayworth, Merle Oberon, and many, many more. Overall, in very good to fine condition, with few exceptions.
Estimate: $200 - $300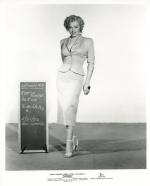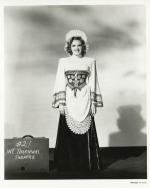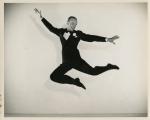 ---
Lot 421. Marilyn Monroe 3-sheet poster for Bus Stop. (TCF, 1956)
Vintage 41 x 79 in. 3-sheet poster. Printed in 2-segments. Linen-backed with minimal restoration allowing the poster to show its natural age. Featuring a life-size depicting of Marilyn Monroe in her showgirl costume. In vintage good to very good condition.
Estimate: $600 - $800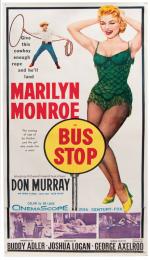 ---
Lot 423: Marilyn Monroe insert poster for Niagara. (TCF, 1953)
Vintage original Niagara 14 x 36 in. insert poster. Linen-backed. Exhibiting folds, edge wear and tears, creasing and minor wrinkling to borders. In vintage good to very good condition.
Estimate: $200 - $300

---
Lot 586: 20th Century Fox Willys M38 Jeep (Serial #59350).
Manufactured by Willys Overland Motors Inc., Toledo, Ohio and delivered to the military in March 1952. The Willys M38 was introduced in 1950 as a post-WWII military Jeep, being a ¼ ton 4 x 4 utility truck, serving as a light tactical vehicle. The M38 is outfitted with "pioneer" tools (axe and shovel) mounted on the passenger side, protruding headlights with guard wires, air vent in base of windshield and blackout lights. Powered by a 2199 cc. inline 4-cylinder engine mated to a 3-speed manual transmission with 2-range transfer case and, unique to the M38, features a front-end differential disengagement lever operated from the inside. Features a studio-mounted non-firing de-milled prop .30-caliber Browning 1919 machine gun. Due to the relatively minor cosmetic differences between their WWII counterparts, M38 Jeeps were regularly used by the studios for WWII films as well as those depicting the Korean War. Although we are unable to definitively tie its use to any particular film, this Jeep was likely used in filming M*A*S*H (1970). The odometer reads an unverified 36,127 miles. This M38 underwent both cosmetic and mechanical restoration in 2008 as well as a recent brake rebuild. Electrical system has been restored to original 24-volt specifications. This Jeep was brought to Telluride, Colorado and driven all over town for the premiere of Bright Lights: Starring Carrie Fisher and Debbie Reynolds. Debbie purchased this Jeep from 20th Century Fox with the Marilyn Monroe 1952 MG TD from Monkey Business. Mechanicals untested. Measures 133 in. long x 62 in. wide x 62 in. tall. Registered as a "Historical Vehicle" in California. In vintage good condition.
Estimate: $30,000 - $50,000 / Sold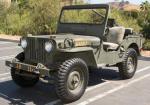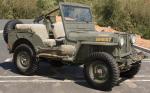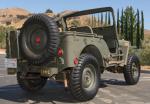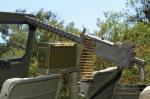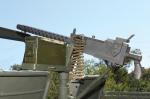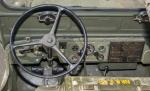 ---
© All images are copyright and protected by their respective owners, assignees or others.
18 mars 2018
Movieland

pays magazine: USA
paru en juillet 1952
article: "I Dress for Men says Marilyn Monroe"
Editor's note: the girl with built in wolf whistle is obviously qualified to talk on this subject. We hear that lunch time - when Marilyn Monroe is around - is like "MALE call" - Her table is the busiest one in the Twentieth Century-Fox commissary, the Cafe de la Paix. Women know you can't resist a magnet, too. During the making of "We're Not Married" Marilyn was lined up with a bevy of other bathing beauties. One of the girls had won 15 beauty contests, and a studio man asked her, "How would you feel about competing with Marilyn Monroe?" Said the girl, "I'd quit!"
I wonder why most women dress for women ? I think that's a mistake; for myself it would be, anyway. I happen to like men, so I usually like the same things they like. Therefore it's a matter of simple logic that, of course, I dress for men !
Also, I am aware, that I am a woman, and I enjoy being a woman. I don't think I could dress like the illustrations in the high - fashion magazines. For that you require what is thought as a Vogueish figure, and is, I believe, a boyish type figure and I don't have a boyish figure.
To begin with, I believe your body should make your clothes look good - instead of using clothes to make the body conform to what is considered fashionable at the moment, distorted or not. That's why I don't care for " unorganic" clothes- clothes that have no relation to the body. Clothes, it seems to me, should have a relationship to the body, not be something distinct from it.
I don't feel that ruffles mean femininity. You can't put on womanliness; you have to be womanly. Part of being a woman is the desire to please a man, a very important part. That's nature, and you can't get away from it.
In the 20th Century-Fox picture I am doing with Cary Grant , "Monkey business", I wear only two dresses. They're daytime dresses, somewhat on the tailored side. But they prove you don't have to be obvious to be feminine. Billy Travilla has designed them first, to follow natural body lines, and second, without any attempt to disguise the fact that there is a body underneath.
I have been criticized for wearing as little lingerie as possible. Yet, I have also been accused of appearing in the Twentieth Century-Fox commissary in lingerie. It happened while I was making "We're Not Married" - in which I wear a one piece black bathing suit. One day I went directly to lunch in that suit, with a robe worn over it. The shooting schedule called for me to wear the bathing suit all day, so I kept it on. The robe must have done a pretty good job of covering me, because the next day a column carried the report that I had lunched in bra and panties !
The only people who have criticized my clothes so far are women. It all started when a columnist disliked a dress I wore to a cocktail party and said I would have looked better in hopsacking. The studio then released a picture of me as "the girl who looks good even in hopsacking". Later, still carrying the ball, a columnist criticized another cocktail party dress I wore, saying I should have worn a gunnysack.
But I wore the very same dress for 10,000 Marines at Camp Pendleton, and they seemed to like it. At least, I heard no complains! This was a strapless beige lace dress that dipped, not too much in front and had a fishtail effect in back. How wrong can you go with simple beige lace ?
Men like simplicity in clothes, and so do I. There's nothing so startling about that. Many famous women have followed the basic rules of selecting suitable, timeless clothes that they can wear for years. And in basic colors like black, white, grey and red. Red gets response ! Busy prints or busy lines in a dress get tiring.
Of course, it's natural for women to respond to the freshness of fashion edicts; like this is a purple season, or the bouffant silhouette is it. There's something feminine in that, too. Personally, I get the same satisfaction out of changing my hair. Since before "The Asphalt Jungle", when it was longer, I have kept it shorter, but I try to do different things with it.
So far as clothes are concerned, I'll pass up the blandishments of writers, and stick to what's suitable for me. In that I go from one extreme to the other. I like blue-jeans, slacks and suits or "everything" in dressing up. But you can be feminine even in jeans, but even my jeans fit! I buy boys' jeans, because they are long waisted like me; and boys' shirts to go with them.
I have two favorite suits. One is black Christian Dior; but instead of wearing a blouse or gilet, I wear fresh red roses at the plunged neckline. I like to wear flowers; I even have some artificial ones for times when fresh ones aren't handy.
The other suit is a brown very fine-checked, with which I wear yellow roses at the neckline. This one is scooped out, so sometimes I substitute a white pique collar. Or I like to wind scarfs around and let one end fly over the shoulder; that leaves half scarf, half flesh in the neckline.
My love for dressy clothes might have a psychological implication. When I went to school, I had exactly two navy skirts and two white blouses. I washed one and wore the other. But because they looked so much alike, my school mates made fun of me because I had only one outfit.
But I am afraid I buy such things as cocktail and dinner dresses because they're beautiful and feminine, rather than because I need many of them, in my present way of life. I have yet to go to my first premiere. Someday I might, but not yet. I don't care for nightclubs. I go out with a man because I want to see him, not be seen because it's the thing to do. I don't go out with anyone unless I like him, and if you like a man, there are many more things to do than go to a nightclub.
So in the meantime, I would just as soon stay home with Tolstoi or Thomas Wolfe - or even go for a walk alone. Three evenings a week my jeans-suit-and-slack wardrobe is much more suitable, anyway. One night I spend in a literature class at U.C.L.A., and two more studying with Lottie Goslar, the European pantomimist.
To get back to why I dress for men, I think the big difference in the outlook of the sexes on fashion is that a woman will think of a dress for itself, but a man will think of it in relationship to the woman who is wearing it. So do I.
That's why I like to feel that I am right for my clothes, too. I don't want to be bone thin, and I make it a point to stay the way I want to be. A breakfast of hot milk with two raw eggs means energy without fat. I like rare steaks and green salads and vegetables, too. Rather than wonder, should I eat dessert ? I just go on an ice cream binge once a week (chocolate, please !). And, of course, if you don't like girdles, you're going to exercise. Working out with light weight dumbbells, and a slow, relaxed dog trot around the block are very good for toning muscles. You have to be friends with your clothes if you're going to dress for men – no too tight zippers or unnecessary doodads to make you uncomfortable ! Sometimes their acceptance is just in their response, but the response tells me I am right. Dressing for men is natural for a woman. After all, you can't get away from basic fundamentals! – who wants to ?
---
Traduction
Note de la rédaction: la fille avec un sifflet de loup est évidemment qualifiée pour parler de ce sujet. Nous entendons que l'heure du déjeuner - quand Marilyn Monroe est dans le coin - est comme "un appel aux HOMMES" - Sa table est la plus occupée du restaurant de la Twentieth Century-Fox, le Café de la Paix. Les femmes savent que vous ne pouvez pas résister à un aimant, aussi. Pendant le tournage de "We're Not Married", Marilyn était alignée avec une foule d'autres beautés en maillot de bain. Une des filles avait gagné 15 concours de beauté, et un homme de studio lui a demandé: «Comment te sentirais-tu en compétition avec Marilyn Monroe ?" et la fille de répondre, "Je démissionnerais !"
Je me demande pourquoi la plupart des femmes s'habillent pour les femmes ? Je pense que c'est une erreur; pour moi, cela le serait, de toute façon. Il m'arrive d'aimer les hommes, alors j'aime habituellement les mêmes choses qu'ils aiment. Par conséquent, c'est une question de logique simple que, bien sûr, je m'habille pour les hommes !
Aussi, je suis consciente, que je suis une femme, et j'aime être une femme. Je ne pense pas que je pourrais m'habiller comme les illustrations dans les magazines de haute couture. Pour cela, vous avez besoin de ce qui est considéré comme une figure de Vogue, et je crois que c'est une figure de type masculine et je n'ai pas cette ligne masculine.
Pour commencer, je crois que votre corps devrait faire en sorte que vos vêtements soient beaux - au lieu d'utiliser des vêtements pour que le corps se conforme à ce qui est considéré à la mode en ce moment, déformé ou non. C'est pourquoi je ne me soucie pas des vêtements «inorganiques», qui n'ont aucun rapport avec le corps. Les vêtements, me semble-t-il, devraient avoir une relation avec le corps, ne pas être quelque chose de distinct.
Je ne pense pas que les volants signifient la féminité. Vous ne pouvez pas mettre de la féminité; tu dois être femme. Une partie d'être une femme est le désir de plaire à un homme, une partie très importante. C'est la nature, et vous ne pouvez pas vous en éloigner.
Dans le film de la 20th Century-Fox que je fais avec Cary Grant, "Monkey business", je ne porte que deux robes. Ce sont des robes de jour, un peu côté tailleur. Mais elles prouvent que vous n'avez pas besoin d'être évident pour être féminin. Billy Travilla les a conçus en premier, pour suivre les lignes naturelles du corps, et en second lieu, sans aucune tentative de déguiser le fait qu'il y a un corps en dessous.
On m'a reproché de porter le moins de lingerie possible. Pourtant, on m'a aussi accusé d'être apparue dans le restaurant de la Twentieth Century-Fox en lingerie. C'est arrivé pendant que je faisais "We're Not Married" - dans lequel je porte un maillot de bain noir d'une seule pièce. Un jour, je suis allée directement déjeuner dans ce costume, avec une robe portée par dessus. les horaires de tournage m'ont amené à porter le maillot de bain toute la journée, alors je l'ai gardé. La robe doit avoir fait un assez bon travail de me couvrir, car le lendemain une colonne portait le rapport que j'avais déjeuné en soutien-gorge et en culotte !
Les seules personnes qui ont critiqué mes vêtements jusqu'à présent sont les femmes. Tout a commencé quand un chroniqueur n'aimait pas une robe que je portais à un cocktail et a dit que j'aurais eu l'air mieux vêtue dans un sac à houblon. Le studio a ensuite publié une photo de moi comme "la fille qui a l'air bien même en houblon". Plus tard, portant toujours à un bal, un chroniqueur a critiqué une autre robe de cocktail que je portais, disant que j'aurais dû porter une sacoche.
Mais je portais exactement la même robe pour 10 000 Marines au Camp Pendleton, et ils semblaient l'aimer. Au moins, je n'ai entendu aucune plainte ! C'était une robe bustier en dentelle beige plongeante, pas trop en avant, et avait un effet queue de poisson à l'arrière. À quel point pouvez-vous aller avec de la dentelle beige simple ?
Les hommes aiment la simplicité dans les vêtements, et moi aussi. Il n'y a rien de si surprenant à ce sujet. Beaucoup de femmes célèbres ont suivi les règles de base de la sélection de vêtements appropriés et intemporels qu'elles peuvent porter pendant des années. Et dans les couleurs de base comme le noir, blanc, gris et rouge. Le rouge obtient une réponse ! Les impressions occupées ou les lignes occupées dans une robe deviennent fatigantes.
Bien sûr, il est naturel pour les femmes de réagir à la fraîcheur des dictats de la mode; comme ceci est une saison pourpre, ou cela la silhouette bouffante. Il y a quelque chose de féminin là-dedans aussi. Personnellement, j'ai la même satisfaction de changer de coiffures. Avant "The Asphalt Jungle", quand ils étaient plus long, je l'ai ai fait plus court, mais j'essaie de faire différentes choses avec.
En ce qui concerne les vêtements, je vais laisser passer les flatteries des écrivains et m'en tenir à ce qui me convient. En cela, je vais d'un extrême à l'autre. J'aime les blue-jeans, les pantalons et les costumes ou «tout» pour m'habiller. Mais vous pouvez être féminine, même en jeans, mais même mon jean me sied ! J'achète des jeans pour garçons, car ils sont longs comme moi; et des chemises des garçons pour aller avec.
J'ai deux tenues préférées. L'une est une tenue noire de Christian Dior; mais au lieu de porter un chemisier ou un gilet, je porte des roses rouges fraîches à la plongée de l'encolure. J'aime porter des fleurs; J'en ai même des artificiels pour les moments où les fraîches ne sont pas pratiques.
L'autre tenue est d'un brun très fin, avec laquelle je porte des roses jaunes à l'encolure. Celle-ci est creusée, donc parfois je substitue un collier de pique blanc. Ou j'aime enrouler des écharpes autour et en laisser une fine voler sur l'épaule; cela laisse moitié écharpe, moitié chair dans l'encolure.
Mon amour pour les vêtements habillés pourrait avoir une implication psychologique. Quand j'allais à l'école, j'avais deux jupes exactement de la marine et deux blouses blanches. J'en lavais une et portait l'autre. Mais parce qu'elles se ressemblaient tellement, mes camarades d'école se moquaient de moi parce que je n'avais qu'une seule tenue.
Mais j'ai peur, j'achète tellement de choses comme des robes de cocktail et de dîner parce qu'elles sont belles et féminines, plutôt que, parce que j'en ai besoin de beaucoup, dans mon mode de vie actuel. Je dois encore aller à ma toute première de film. Un jour je pourrais, mais pas encore. Je ne me soucie pas des boîtes de nuit. Je sors avec un homme parce que je veux le voir, ne pas être vu parce que c'est la chose à faire. Je ne sors avec personne seulement si je l'aime bien, et si vous aimez bien un homme, il y a beaucoup plus de choses à faire que d'aller dans une boîte de nuit.
Alors, entre-temps, je resterais simplement chez moi avec Tolstoi ou Thomas Wolfe, ou je me promènerais seul. Trois soirs par semaine, ma garde-robe de jeans et tenues de relâche est beaucoup plus appropriée, de toute façon. Une nuit, je suis allée à un cours de littérature à U.C.L.A., et deux autres à étudier avec Lottie Goslar, la pantomimiste européenne.
Pour en revenir à la raison pour laquelle je m'habille pour les hommes, je pense que la grande différence dans la perspective des sexes sur la mode est qu'une femme va penser à une robe pour elle-même, mais un homme y pensera par rapport à la femme qui la porte. Donc, moi aussi.
C'est pourquoi j'aime sentir que je suis bien dans mes vêtements aussi. Je ne veux pas être maigre, et je me fais un devoir de rester comme je veux être. Un petit déjeuner de lait chaud avec deux œufs crus signifie de l'énergie sans graisse. J'aime les steaks saignants et les salades vertes et les légumes, aussi. Plutôt que de me demander, devrais-je manger un dessert ? Je m'accorde une crème glacée une fois par semaine (au chocolat, s'il vous plaît !). Et, bien sûr, si vous n'aimez pas être gainée, vous allez faire de l'exercice. Travailler avec des haltères légeres, et doucement, trottinant comme un chien autour du quartier sont très bons pour la tonicité des muscles. Vous devez être amis avec vos vêtements si vous vous habillez pour les hommes - pas de fermetures éclaires trop serrées ou des ornements inutiles pour vous mettre mal à l'aise ! Parfois, leur acceptation est juste dans leur réponse, mais la réponse me dit que j'ai raison. S'habiller pour les hommes est naturel pour une femme. Après tout, vous ne pouvez pas échapper aux fondamentaux de base ! - qui le veut ?
19 février 2018

Mercredi 21 février 2018 - 13h35 - Arte

Film: Chérie, je me sens rajeunir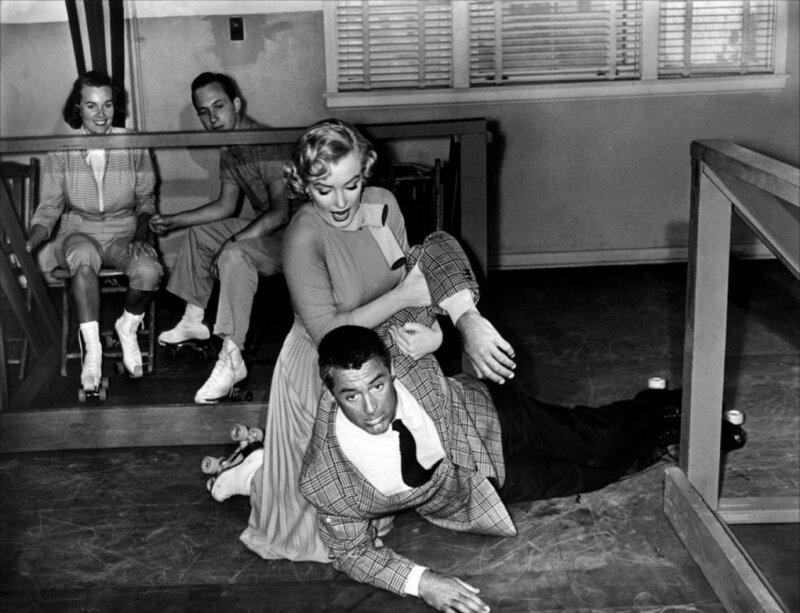 Réalisation: Howard Hawks
Année: 1952
Acteurs: Cary Grant, Ginger Rogers, Charles Coburn, Marilyn Monroe...
Cary Grant joue les savants fous en compagnie de Ginger Rogers et Marilyn Monroe dans un classique de la comédie américaine. Une véritable potion magique concoctée par Howard Hawks !
Le professeur Barnaby Fulton travaille à l'élaboration d'une formule pour rajeunir. Sa femme, Edwina, accepte avec tendresse ses éternels oublis et sa distraction. Dans le laboratoire de Barnaby, un singe renverse une préparation dans la fontaine à eau. Après avoir avalé un verre d'eau, le professeur rajeunit miraculeusement. Mais cette cure de jouvence engendre quelques problèmes dans son couple…

Remarions-nous
Dans cette comédie du remariage, un couple gagné par la routine va être sauvé par un véritable coup de jeune, dans tous les sens du terme. Le film abonde en clins d'œil et sous-entendus sexuels qui font, aujourd'hui encore, tout le sel du genre et le délice des spectateurs. La plastique impressionnante de Marilyn Monroe, secrétaire sans orthographe mais non sans qualités, ajoute du piment à l'affaire. Pour se retrouver, le couple vedette va devoir rajeunir, sans effets spéciaux ni maquillage, mais avec l'abattage irrésistible de deux monstres sacrés de l'écran, Cary Grant et Ginger Rogers.
01 avril 2013
lot n°729: MARILYN MONROE "DANGEROUS YEARS" JUMBO WINDOW CARD
A jumbo window card for Marilyn Monroe's film debut, Dangerous Years (20th Century Fox, 1947). Printed in black and red on cardstock, the card also features a promotion for The Invisible Wall (20th Century Fox, 1947).
Estimate: $200 - $400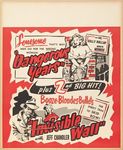 ---
lot n°730: MARILYN MONROE 1950 FILM ARCHIVE
A publicity still and wardrobe archive of Marilyn Monroe's 1950 films including two wardrobe plot book pages from A Ticket To Tomahawk (20th Century, 1950) for Monroe's character, Clara; with 13 publicity stills (10 black and white, 3 colorized) of Anne Baxter, Dan Dailey and Rory Calhoun. All About Eve (20th Century, 1950) publicity image archive containing 11 small black and white images stamped on verso by the Advertising Code Administration of Hollywood with one image of Monroe and 10 of Celeste Holm and four publicity images from the film. Two black and white publicity images from The Asphalt Jungle (MGM, 1950), one of Monroe.
Estimate: $400 - $600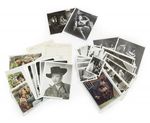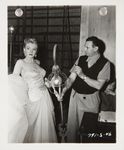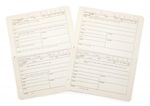 ---
lot n°731: MARILYN MONROE EARLY FILMS PUBLICITY STILLS AND WARDROBE ARCHIVE
An archive of publicity stills and wardrobe images from three of Marilyn Monroe's early films including a group of 11 black and white publicity images from Ladies of the Chorus (Columbia, 1948), each stamped "Columbia Pictures / Photo by / Lippman" with publicity snipes on verso; three of the images show Monroe's character in an altercation with Marjorie Hoshelle's character. A Monroe wardrobe continuity image, a copy of a Monroe publicity image, and an original publicity image of other cast members from Love Nest (20th Century, 1951). Publicity stills from Clash by Night (RKO, 1952), including approximately 17 black and white publicity stills, some stamped on verso " Photo by Roderick " with RKO information accompanied by publicity snipes; two feature Monroe. Fourteen black and white publicity stills blind stamped "Property of N . S . S . Corp" with two other unstamped publicity stills. As Young As You Feel (20th Century, 1951) wardrobe continuity photo archive containing 14 black and white images; one of Monroe.
Estimate: $600 - $800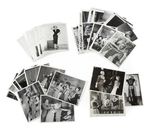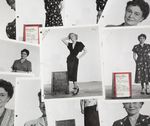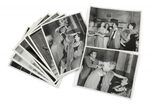 ---
lot n°734: "DON'T BOTHER TO KNOCK" WARDROBE AND PUBLICITY PHOTOGRAPH ARCHIVE
A Marilyn Monroe typed costume continuity sheet for her character Nell Forbes (changes 1 and 2) in the film Don't Bother To Knock (20th Century, 1952). Accompanied by approximately 14 small black and white continuity photographs shot on set and eight black and white publicity photographs, four of which are blind stamped "Property of N.S.S. Corp."
Estimate: $800 - $1 200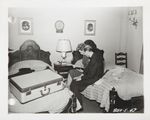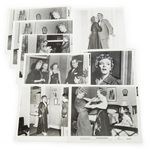 ---
lot n°742: "WE'RE NOT MARRIED" WARDROBE CONTINUITY SHEETS
A group of four wardrobe continuity sheets for Marilyn Monroe and Ginger Rogers from the film We're Not Married (20th Century Fox, 1952). The typed sheets with some handwritten notations are for Monroe's character, Annabel (changes 1-4), and Rogers' character, Ramona (changes 1-3A). Accompanied by one black and white wardrobe photograph of Rogers in change 3 and eight black and white publicity images, including one of Monroe that has been cut down from its original size.
Estimate: $600 - $800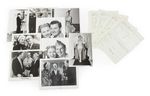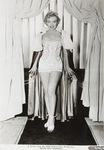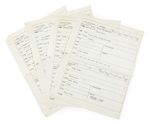 ---
lot n°743: "NIAGARA" WARDROBE AND PUBLICITY ARCHIVE
An archive of wardrobe sheets, photographs taken on set and publicity photographs from Niagara (20th Century, 1953). Including seven handwritten production wardrobe pages and matching typed pages for Marilyn Monroe's costuming in the film. Approximately 65 black and white photographs intended for publicity or continuity including behind-the-scenes images and photographs marked for cropping. Six Marilyn Monroe wardrobe continuity photographs that appear to have been copied from a color transparency, approximately 13 black and white wardrobe continuity images. Approximately 64 black and white publicity images stamped on verso by the Advertising Code Administration including one noted for a retouch on an image of Jean Peters. Also accompanied by approximately 17 other photographs and copies of photographs for an unknown use.
Estimate: $2 000 - $4 000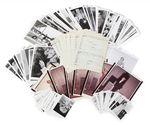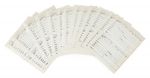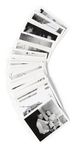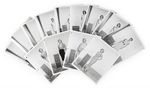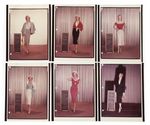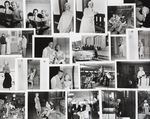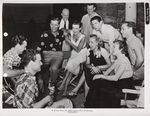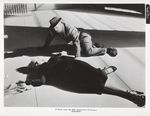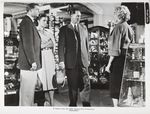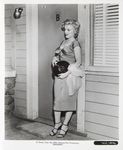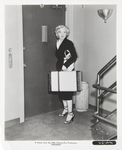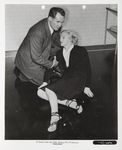 ---
lot n°744: "MONKEY BUSINESS" PUBLICITY AND WARDROBE ARCHIVE
An archive of materials relating to the film Monkey Business (20th Century Fox, 1952). The collection includes four pages from a wardrobe plot book relating to Marilyn Monroe's character, Miss Lois Laurel. Approximately 30 wardrobe continuity photographs for Ginger Rogers, who played Mrs. Edwina Fulton in the film. A group of approximately 93 black and white photographs that appear to be from a continuity key book. A group of approximately 53 publicity photographs stamped on verso by the Advertising Code Administration, including one photograph of Ginger Rogers marked for editing. Approximately 14 publicity photographs, three blind stamped as being the property of N.S.S. Corp. And six unmarked black and white photographs for publicity or other purposes.
Estimate: $2 000 - $4 000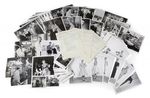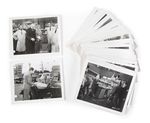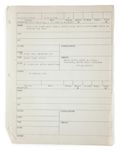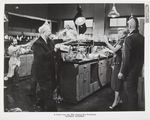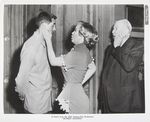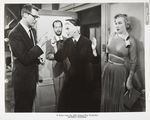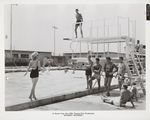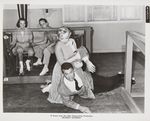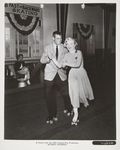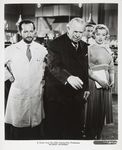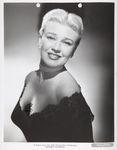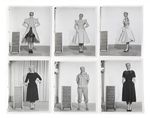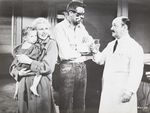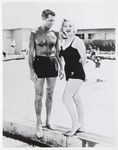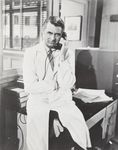 ---
lot n°751: "GENTLEMEN PREFER BLONDES" WARDROBE AND PUBLICITY ARCHIVE
A Gentlemen Prefer Blondes (20th Century Fox, 1953) archive of publicity images and wardrobe photographs. Includes three Marilyn Monroe wardrobe continuity photographs; 11 Jane Russell wardrobe continuity photographs; four wardrobe continuity photographs for other female cast members; approximately 100 black and white production stills stamped on verso by the Advertising Code Administration of Hollywood; two Jane Russell images marked to be retouched for showing too much cleavage; and 12 original and reproduction publicity stills, including an image of Monroe and Russell on stage accompanied by the negative.
Estimate: $800 - $1 200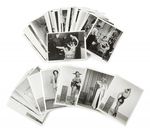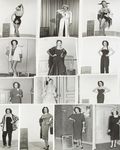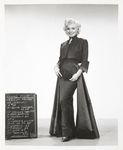 ---
lot n°752: MARILYN MONROE PHOTOGRAPH BY FRANK WORTH
A black and white photograph of Marilyn Monroe and Sammy Davis Jr. on the set of How To Marry A Millionaire (20th Century Fox, 1953), taken by Frank Worth circa 1953. Vintage gelatin silver print. Signed (faintly) lower right. Mounted to a photograph of Audie Murphy on the verso.
Estimate: $600 - $800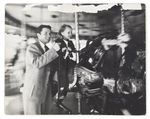 ---
lot n°753: "HOW TO MARRY A MILLIONAIRE" PUBLICITY STILL ARCHIVE
A collection of approximately 19 black and white publicity stills from the film How To Marry A Millionaire (20th Century Fox, 1953) and one . Including 15 images that have been stamped "Approved" by the Advertising Code Administration.
Estimate: $300 - $500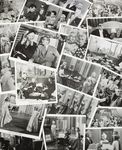 ---
lot n°754: MARILYN MONROE "HOW TO MARRY A MILLIONAIRE" PHOTOGRAPH
A black and white photograph of Marilyn Monroe during the filming of How To Marry A Millionaire (20th Century Fox, 1953).
Estimate: $400 - $600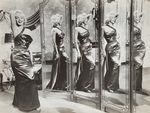 ---
lot n°755: "RIVER OF NO RETURN" ARCHIVE
A collection of production and publicity items relating to River of No Return (20th Century, 1954). The lot includes two pages of typed studio wardrobe costume sheets for Marilyn Monroe's costumes covering changes 1, 2 and 3 with information on accessories and under clothing. A large copy negative from a publicity photograph of Monroe with co-star Rory Calhoun and three prints of the photograph. A black and white original publicity photograph of Monroe in one of her saloon costumes. And approximately 19 black and white publicity stills from the film.
Estimate: $800 - $1 200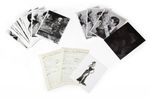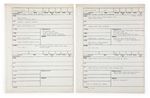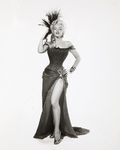 ---
lot n°758: "THERE'S NO BUSINESS LIKE SHOW BUSINESS" ARCHIVE
An archive of wardrobe plot book pages, key book photographs, and publicity photographs from the film There's No Business Like Show Business (20th Century, 1954). The collection includes nine pages from the wardrobe plot book for Marilyn Monroe's character in the film, Vicky Parker. The typed and handwritten pages include fabric swatches, scene information and list of accessories worn by Monroe with the costumes. Eight wardrobe continuity photographs appear to be from a key book: four for Ethel Merman, three for Mitzi Gaynor and one for an unknown woman. Approximately 29 black and white photographs are believed to be from a key book with two hole punches at the top of each, six with Monroe and Donald O'Connor. A collection of 15 publicity photographs with studio markings, including four with scenes of Monroe. Seven images of Monroe performing in the film from the collection of John Wind. Twelve copies of studio publicity stills and other stills from the film, most showing Marilyn Monroe. And one colorized still.
Estimate: $4 000 - $6000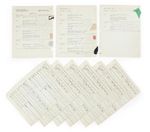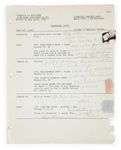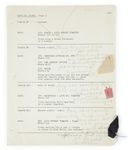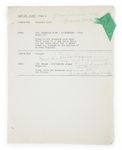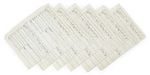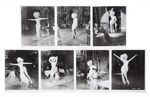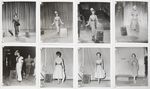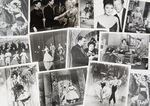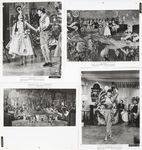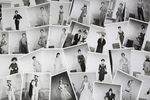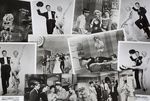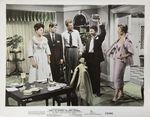 ---
lot n°769: MARILYN MONROE PUBLICITY STILL ARCHIVE
Publicity stills from two of Marilyn Monroe's films, The Prince and the Showgirl (Warner Bros., 1957) and The Misfits (Seven Arts, 1961). The Misfits archive contains three black and white original publicity stills and one black and white scene still reproduction image. The Prince and the Showgirl archive contains six color lobby card (8 by 10 inches) images, seven original black and white promotional images, six black and white scene still reproduction images, and one color scene still reproduction image.
Estimate: $400 - $600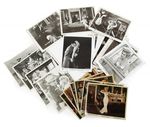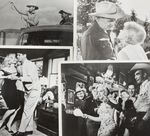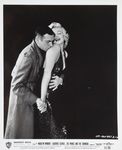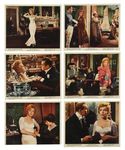 ---
lot n°770: "SEVEN YEAR ITCH" AND "SOME LIKE IT HOT" PUBLICITY STILL ARCHIVE
Two groups of publicity photo stills, one from the film The Seven Year Itch (20th Century, 1955) and one from Some Like It Hot (UA, 1959). The Seven Year Itch archive includes three small black and white photographs shot on set; nine black and white images that are a mixture of publicity stills released to theatres and stills for unknown use; and 10 wardrobe continuity images for actresses Carolyn Jones and Marguerite Chapman. The Some Like It Hot archive includes two black and white images stamped "Photo by Coburn" on verso; two poster artwork images; and 15 black and white publicity images distributed by the studio for reproduction in newspapers and magazines.
Estimate: $600 - $800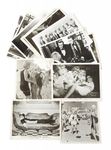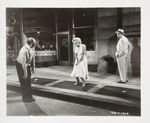 ---
lot n°773: MARILYN MONROE "SOME LIKE IT HOT" PHOTOGRAPH
A black and white photograph of Marilyn Monroe and Jack Lemmon on the beach filming Some Like It Hot (United Artists, 1959). Gelatin silver print, printed later. Stamp on verso marked "Silver Screen."
Estimate: $200 - $400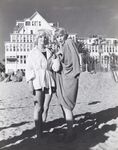 ---
lot n°774: "SOME LIKE IT HOT" ITALIAN MOVIE POSTER
A Some Like It Hot (UA, 1959) Italian 1970s re-release one-sheet movie poster, fully folded.
Estimate: $100 - $200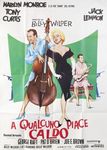 ---
lot n°776: "BUS STOP" ARCHIVE
An archive of continuity and publicity photographs for the film Bus Stop (20th Century, 1956). The collection includes approximately 100 publicity photographs stamped on verso by the Advertising Code Administration. Twelve of these photographs have been additionally stamped "Retouch as Indicated" in red ink, and the surface of the photo has been drawn on where censors indicated to make Marilyn Monroe's wardrobe less revealing in the photographs. Nineteen small black and white prints also stamped by the Advertising Code Administration of Hollywood. Three black and white small prints stamped "Marilyn Monroe Productions Approved by _______" on verso. Nineteen black and white snapshots taken on and off the set. Sixteen black and white publicity images. Two wardrobe shots with the transparencies of Don Murray. A small number of other photographs for unknown use. And nine color publicity clips that would have been sent to newspapers and magazines for promotion of the film.
Estimate: $1 000 - $1 500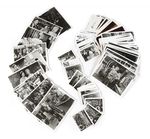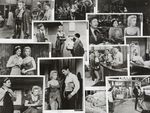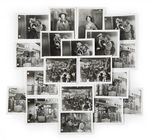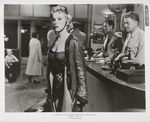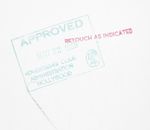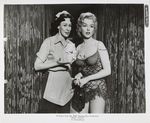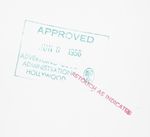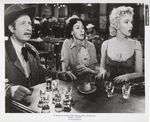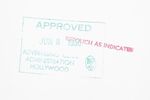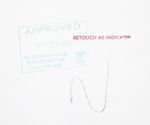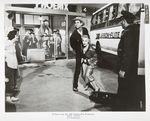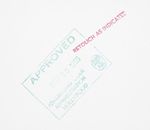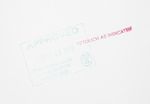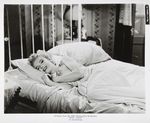 ---
lot n°780: "LET'S MAKE LOVE" PUBLICITY PHOTOGRAPH ARCHIVE
An archive of publicity images from the film Let's Make Love (20th Century, 1960). The archive includes four small black and white photographs from the set of the film: two of Marilyn Monroe in her revealing black costume, one with notations on where to phototouch the image, and two of co-star Yves Montand. Approximately 45 stills from the set have been stamped on verso by the Advertising Code Administration of Hollywood. Seven publicity stills distributed to newspapers and other print media to publicize the film. And two additional images for an unknown use.
Estimate: $500 - $700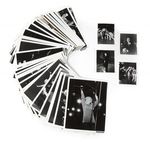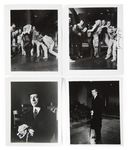 11 juillet 2012
Marilyn sous toutes les coutures.
Publié le 11/07/2012,
en ligne sur cinebel.be
Sa carrière à travers ses films, à revoir à Cinematek...

Le 5 août prochain, on commémorera le cinquantième anniversaire de la mort de Marilyn Monroe, disparue prématurément à l'âge de 36 ans. Cinematek entame, ce 11 juillet, une rétrospective de sa filmographie complète qui se prolongera jusqu'au 28 août. L'occasion pour les cinéphiles, les amateurs ou ceux qui auraient passé le demi-siècle écoulé dans les grottes de Han, de (re)voir sur grand écran une icône absolue du mythe hollywoodien.

Ladies of the Chorus (Les Reines du music-hall) de Phil Karlson (1948)
11/7 à 20h ; 13/7 à 18h
D'abord mannequin, Norma Jean Baker est repérée par le milliardaire Howard Hughes et signe son premier contrat avec la 20th Century Fox en 1947, à vingt ans. Elle devient Marilyn Monroe (Marilyn en référence à l'actrice Marilyn Miller, Monroe étant le patronyme de sa mère). Après quelques apparitions mineures, souvent non créditées, elle passe sous contrat à la Columbia, où elle tourne cette comédie musicale aujourd'hui oubliée. Le film sera un échec et son contrat ne sera pas renouvelé. Mais il donne pourtant, avec le recul, un premier indice de son charme et de ses talents de chanteuse et de danseuse.

Love Happy (La Chasse au trésor) de David Miller (1949)
15/7 à 19h
Marilyn Monroe n'apparaît que dans une scène de ce qui sera la dernière comédie des Marx Brothers. Son magnétisme est tel que les producteurs du film utiliseront l'actrice des mois durant pour faire la promotion du film. Johnny Hyde, agent à la William Morris Agency, la remarque : il accepte de la représenter (et devient son amant) et lui obtient un second rôle de Lolita fatale dans "Asphal Jungle (Quand la ville dort, 1950)" de John Huston (17/7 à 19h), où elle va taper dans l'œil de la critique.

All about Eve (Eve) de Joseph L. Mankiewicz (1950)
21/7 à 18h45 ; 25/7 à 16h45
Joseph L. Mankiewicz, qui a vu Marilyn dans "Quand la ville dort", l'engage pour jouer dans "All about Eve" face à Bette Davis. Le premier article de fond sur elle paraît sous le titre "How a star is born ?" ("Comment naît une vedette ?"). Sentant sa cote monter, l'actrice renégocie un contrat de sept ans avec la 20th Century Fox. Elle s'inscrit à l'Université de Californie à Los Angeles où elle étudie la littérature et l'art. Elle apparaît pour la première fois à la cérémonie des oscars, pour remettre le prix du meilleur son. En 1951, sur le tournage de "As Young As You Feel (Rendez-moi ma femme)" de Harmon Jones (23/7 à 20h ; 29/7 à 18h), elle rencontre l'écrivain Arthur Miller.

Monkey Business (Chérie, je me sens rajeunir) de Howard Hawks (1952)
7/8 à 21h
Marilyn Monroe joue dans pas moins de cinq films en 1952, dont "Clash by Night (Le Démon s'éveille la nuit, 1952)" de Fritz Lang (1/8 à 19h), un drame flirtant avec le film noir, avec Barbara Stanwyck. Mais on retient surtout de cette année-là "Monkey Business" d'Howard Hawks, comédie où elle apparaît pour la première fois en blonde platine, face à Cary Grant et Ginger Rogers. Son image de sex symbol s'installe, notamment suite au calendrier, qui deviendra célèbre, où elle apparaît nue (elle manquait encore de ressource financière). Dans la foulée, la bande-annonce de "Troublez-moi ce soir" (1952), drame mineur de Roy Ward Baker (3/8 à 19h) la qualifie d'"entièrement femme, entièrement actrice". Un double statut qui va lui coller à la peau.

Niagara de Henry Hathaway (1952)
10/8 à 19h
Bien que l'estimant peu, le producteur Darryl F. Zanuck engage Marilyn pour "Niagara", à cause de son potentiel commercial. Ce rôle de femme fatale désirant faire assassiner son mari (Jospeh Cotten) va devenir mythique et asseoir la réputation de Marilyn. La critique louera sa performance comme "ouvertement sexuelle".

Gentlemen Prefer Blondes (Les Hommes préfèrent les blondes) de Howard Hawks (1953)
12/8 à 19h; 15/08 à 17h
Une robe fourreau rose, un collier de diamants et une haie de prétendants en smoking : la chorégraphie de "Diamonds are a girl's best friends" est passée à la postérité. Dans cette comédie musicale (la seule de Hawks) où elle rempile dans son rôle d'ingénue décolorée et matérialiste (comme s'en souviendra Madonna), Marilyn ne touche pourtant que 18 000 dollars par semaine (sa partenaire Jane Russell en touche 400 000 au total). Sa popularité ne cesse pourtant d'augmenter, avec des films comme "Comment épouser un millionnaire" (1953) de Jean Negulesco (14/8 à 19h) ou "La Rivière sans retour" (1954) d'Otto Preminger (absent de la rétrospective.) – au tournage agité sur lequel Robert Mitchum devra jouer le médiateur entre Marilyn et le réalisateur.

The Seven Years Itch (Sept ans de réflexion) de Billy Wilder (1955)
19/8 à 19h15 ; 23/8 à 17h
Un an auparavant, Marilyn a rencontré sur le tournage de "La Joyeuse Parade" de Walter Lang (18/2 à 16h45) Paula Strasberg, épouse de Lee, le fondateur de l'Actor's Studio. Ce dernier accepte de la prendre comme élève. "J'ai travaillé avec des centaines d'acteurs et actrices, et il n'y en a que deux qui sont bien meilleurs que les autres. Le premier est Marlon Brando, et le deuxième Marilyn Monroe", dira-t-il. "Sept ans de réflexion" consacre l'actrice, qui y trouve sa scène la plus célèbre – et l'une des plus fameuses du cinéma : celle où sa robe immaculée est soulevée par le courant d'air d'une bouche d'aération.

Bus Stop de Josuah Logan (1956)
20/8 à 21h
"Sept ans de réflexion" ayant récolté huit millions de dollars, Marilyn renégocie son contrat avec la 20th Century Fox : 100 000 dollars par film, un droit de regard sur le scénario et le metteur en scène. Elle est désormais accompagnée sur le plateau de Paula Strasberg, sur laquelle elle se repose entièrement pour son interprétation. Si la méthode fut un enfer pour les réalisateurs, elle fut payante pour la comédienne : ce rôle de chanteuse country écervelée reste une de performances les plus remarquables.

Some Like It Hot (Certains l'aiment chaud) de Billy Wilder (1959)
24/8 à 21h15 ; 25/8 à 16h45
Même si ses relations avec Billy Wilder n'ont pas été simples, Marilyn Monroe rejoue pour lui une croqueuse d'hommes (et de milliardaires). Rien ne transparaît à l'écran, dans cette comédie enjouée et mythique, avec Tony Curtis et Jack Lemmon, des difficultés et tensions du tournage. L'actrice, chroniquement en retard, était capricieuse et dépendait maladivement de Paula Strasberg. Le film fut un énorme succès populaire et demeure le chef-d'œuvre comique de la carrière de Wilder.

Let's Make Love (Le Milliardaire) de George Cukor (1960)
26/08 à 16h45
Un film maudit : insatisfaite du scénario, Marilyn le fit réécrire par Arthur Miller. Du coup, Gregory Peck, prévu pour le premier rôle masculin, se désiste, avant Cary Grant, Charlton Heston ou Rock Hudson. C'est finalement Yves Montand qui l'accepte. Tournage à nouveau difficile avec des désaccords entre Marilyn et Cukor et de l'attrait de ce dernier, homosexuel, pour Montand. L'échec critique et commercial du film n'était pourtant pas totalement justifié.

The Misfits (Les Désaxés) de John Huston (1961)
28/8 à 21h
Sur scénario d'Arthur Miller, une ode sur la disparition de la vie nomade des cow-boys américains. Clark Gable, malade, décédera peu après le tournage. Dépressive, sous dépendance de l'alcool et des médicaments, Marilyn ne sait pas encore que ce sera sa dernière apparition à l'écran. Le destin des deux comédiens ne rend que plus poignante leur interprétation avec le recul. Sans oublier celles, tout aussi remarquable, de leurs partenaires Montgomery Clift et Eli Wallach.
... et à travers sa garde robe

Les Hommes préfèrent les blondes (1953)
Ou comment Marilyn donne raison au titre du film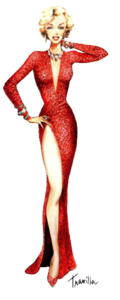 À l'occasion de ce film, William Travilla eut fort à faire : il devait imaginer des costumes fantastiques qui devaient aller aussi bien à la première tête d'affiche, la brune – la grande et musculeuse Jane Russell –, qu'à la blondinette – la pulpeuse mais plus petite Marilyn. Ce à quoi il parvint. Dans la scène d'ouverture, où l'on voit Marilyn et Jane Russell chantonner "Girls from Little Rock", elles apparaissent toutes deux parées de la même manière, moulées dans un fourreau rouge pailleté et largement échancré sur la jambe, échancrure fermée par un bijou massif qui fait glisser l'œil jusqu'en haut de la cuisse. À l'époque, Travilla est pourtant sous l'œil de la censure hollywoodienne, des plus puritaines, qui surveille à coups de mètre mesureur la distance idoine entre deux acteurs de sexe opposé, ou encore l'ouverture d'un décolleté. Malin, Travilla va faire descendre jusqu'à la taille ce décoletté pailleté, en l'habillant subtilement d'une étoffe chair qui suffit à calmer les censeurs. Ou à les hypnotiser, sait-on jamais. À regarder de près les costumes du film, il semble que l'anatomie féminine de Marilyn n'ait pas de secret pour Travilla. Dans la fameuse scène des bijoux, où la coquette Marilyn nous raconte avec ingénuité qu'elle préfère aux hommes "Tiffany et Carttttier", elle se fend d'un tour de chant endiablé dans une robe bustier aux plis savants, qui ne bouge pas d'un iota, malgré ses sautillements. Prodige ? Solution B, pour tout dire. Initialement, la toilette imaginée par Travilla était un body en résilles, incrustées de bijoux, posées, çà et là, pour cacher la pudeur de la Marilyn. Un costume extrêmement aguicheur (depuis le postérieur bombé, tombait une queue en velours recouverte de brillants) que la Fox refusa tout net, à un moment où Marilyn était en plein tourment médiatique. La presse ressortait alors des photos de nus faites quelques années auparavant par la starlette encore en devenir – pour lui permettre à l'époque de... sortir sa voiture de fourrière. Bref. Il fallut donc repenser quelque chose de sobre, Howard Hawks, réalisateur, indiquant que dans son film, on ne vendrait pas le corps de Marilyn ! En quelques jours, la robe rose fut imaginée, construite en plusieurs couches (et extrêmement corsetée) et ce, afin que rien ne fut vu qui ne devait être montré.

Sept ans de réflexion (1955)
Une robe qui n'arrange pas les démangeaisons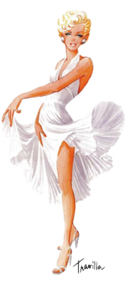 Les traductions de titre de films sont parfois trompeuses, le "Sept Ans de réflexion" de Billy Wilder a un titre original plus imagé, "la démangeaison de la 7e année", ou comment résister à la tentation adultère avec sa jolie voisine, après sept années d'union dans les liens sacrés du mariage. Une question qui se pose de manière d'autant plus criante quand la voisine est Marilyn, habillée de sa robe ivoire qui se soulève sous les vapeurs du métro. La scène est presque plus connue que le film et la plastique de Marilyn n'y est pas étrangère, tout juste sublimée par une robe "plissé soleil", signée de nouveau Travilla. William Travilla avait déjà dessiné pour Marilyn ce genre de robe "plissé soleil", qui fait mouche. C'était un modèle en lamé or dessiné pour usage dans le film "Les Hommes préfèrent les blondes", robe qui passa seulement quelques secondes à l'écran, la censure la trouvant trop suggestive. (Et pour cause, elle était portée sans sous-vêtements et avait été cousue directement sur l'actrice, pour être parfaitement ajustée).In fine, la légende et les photos prises sur le plateau racontent que, pour cette scène de "Sept ans de réflexion" où la robe se soulève opportunément, Marilyn mobilisa toute l'équipe du film, pour vérifier que tout se passait comme il faut.
Comment épouser un millionnaire ? (1953)
La technologie Cinémascope, pas que des avantages !

En 1953, toujours, Marilyn explore encore son rôle d'ingénue rigolote dans une comédie dont toutes les filles à marier devraient se tenir informées : "Comment épouser un millionnaire ?" Aux côtés de Lauren Bacall et de Betty Grable, elle joue une jeune femme en veine d'un bon mariage, mais qui ne sait trancher entre raison et sentiments. Dans ce film très girly, elle joue cette coquette myope, bombe de sensualité qui s'ignore. L'histoire des costumes de ce film nous rappelle cependant que Marilyn savait précisément ce qu'elle voulait, loin de la naïveté qu'on lui attribue souvent. Le film est le premier à être tourné en Cinémascope, c'est d'ailleurs pour cela que le studio s'est entouré de ces trois jolies blondes, pour assurer réussite à la pellicule. Mais cette technique, qui use d'écrans plus larges, tasse l'image, et fait craindre à Marilyn d'apparaître "rondouillette". Elle refuse donc de porter les toilettes aux jupes élargies (façon New Look de Dior) de l'époque. Et Travilla imagine pour elle des toilettes seyantes, dont ce maillot de bain vermillon aux sandales assorties ou encore cette robe fourreau dahlia, que l'on voit sous toutes les coutures dans la fameuse scène où Marilyn va se repoudrer le nez chez les dames, une occasion pour elle de faire le point avec ces deux acolytes, en rendez-vous galant également. Si Lauren Bacall, dans ses écrits, garde un ton condescendant vis-à-vis de sa collaboration avec Marilyn, Betty Grable fut plus amicale, même s'il ne fait pas de doute que, dans ce film, Marilyn n'eut de cesse de passer pour la plus lumineuse. Le jour de la première du film, elle arriva dans un fourreau en dentelle piqueté de brillants, et rien en dessous évidemment.

► Cycle Marilyn Monroe jusqu'au 28 août à Cinematek, 9 rue Baron Horta, Bruxelles (www.cinematek.be)
27 août 2010
Le magazine / livret Film Complet n°360 est entièrement consacré au film Chérie, je me sens rajeunir (Monkey Business) avec en couverture du magazine Cary Grant et Ginger Rogers, et l'histoire du film y est développée sous forme de roman feuilleton - avec 4 photos de Marilyn Monroe.

21 février 2010
MONKEY BUSINESS
Chérie, je me sens rajeunir
Dates de sorties dans le monde
USA: 5 septembre 1952 (New York)
Suède: 7 novembre 1952
Philippines: 9 décembre 1952
France: 24 décembre 1952
Hong Kong: 15 janvier 1953
Finlande: 30 janvier 1953
Italie: 28 février 1953
Allemagne: 17 avril 1953
Espagne: 27 avril 1953
Autriche: 15 mai 1953
Danemark: 27 mai 1953
Chilie: 13 août 1955
Le titre du film à travers le monde
USA/ Angleterre: Monkey Business
USA (titre script): Darling I Am Growing Younger
France: Chérie, je me sens rajeunir
Allemagne: Liebling, ich werde jünger
Italie: Il magnifico scherzo
Mexique: Me siento rejuvenecer
Portugal: A Culpa Foi do Macaco
Suède titre 1: Åh, en sån fräckis
Suède titre 2: Föryngringsprofessorn
Danemark: Foryngelseskuren
Venezuela: Joven otra vez
Pologne: Malpia kuracja
Brésil: O Inventor da Mocidade
Grèce: O varnavas, i Edwina, i maimou kai to bogomolec
Finlande: Rakas, minä nuorrun
Chilie: Vitaminas para el amor

Fiche technique
Réalisateur: Howard Hawks
Scénaristes: Ben Hecht, Charles Lederer
et I.A.L. Diamond, Howard Hawks
d'après une histoire de Harry Segall
Production: Sol C. Siegel pour 20th Century Fox
Directeur de production:
Assistant réalisateur: Paul Helmick, Don Torpin
Caméra opérateur: Paul Lockwood
Photographe plateau: Ray Nolan
Superviseurs Script: Rose Steinberg
Direction artistique: George Patrick et Lyle R. Wheeler
Décors plateau: Thomas Little et Walter M. Scott
Image: Milton R. Krasner
Montage: William B. Murphy
Musique: Leigh Harline
Costumes: William Jack Travilla
Maquillage: Ben Nye, Bill Riddle,
Maquillage Marilyn Monroe: Allan Snyder
Coiffures: Esperanza Corona, Louise Miehle
Coiffure Marilyn Monroe: Helen Turpin
Tournage: début 1952
Genre: Comédie
Pays: États-Unis
Format: Noir et blanc
Durée: 97 minutes

Distribution (créditée)
Cary Grant: Dr. Barnaby Fulton
Ginger Rogers: Mrs. Edwina Fulton
Charles Coburn: Mr. Oliver Oxley
Marilyn Monroe: Miss Lois Laurel
Hugh Marlowe: Hank Entwhistle
Henri Letondal: Dr. Jerome Kitzel
Robert Cornthwaite: Dr. Zoldeck
Larry Keating: G.J. Culverly
Douglas Spencer: Dr. Brunner
Esther Dale: Mrs. Rhinelander
George Winslow: Little Indian

Synopsis

Grand savant distrait, le professeur Barnaby Fulton est très préoccupé par l'invention d'une formule pour une eau de jouvence. Sa femme Edwina accepte avec tendresse ses éternels oublis et sa distraction. Dans le laboratoire de Barnaby, le singe qui lui sert de cobaye renverse un cocktail de son invention dans la fontaine à eau. Or, le professeur avale un verre d'eau après avoir goûté sa formule. Miracle : il rajeunit ! La soudaine jeunesse de Barnaby cause quelques problèmes dans son couple, dans son travail...

>> Sur le web:
- fiche sur imdb (en anglais)
- infos sur le film sur le wikipedia français
- fiche film et photos sur toutlecine (en français)
- fiche film et photos sur allociné (en français)