08 novembre 2011
Marilyn Monroe et Arthur Miller quittent New York le 2 juillet 1956, le lendemain de la cérémonie juive de leur mariage, et se rendent dans le Connecticut (dans la propriété d'Arthur à Roxbury). A New York, Milton Greene est venu les rejoindre à l'appartement de Marilyn au 2 Sutton Place, et ils partent dans une décapotable Thunderbird, s'arrêtent à un stand ambulant pour manger des hot dog et boire du coca. Puis ils reprennent la route: Arthur fait le plein à une station service.
Photos de Paul Schutzer (LIFE magazine).
Marilyn Monroe and Arthur Miller leaves New York City on July 2, 1956, the day after the Jewish Ceremony of their marriage, and go to Connecticut (in the Arthur's home in Roxbury, Connecticut). In New York, Milton Greene join them at Marilyn's apartment at 2 Sutton Place, and they go in a Thunderbird convertible Arthur, stop at a street stand to eat hot dog and drink Coke. Then, they drive on the road again: Arthur refueling at a service station.
Photos of Paul Schutzer (for LIFE magazine).
> Au 2 Sutton Place: le départ (Miller, Marilyn et Milton)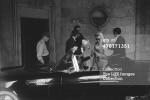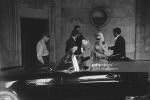 > Milton, Marilyn et Arthur dans New York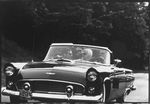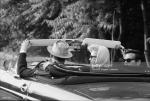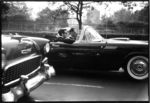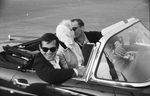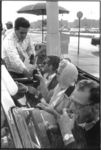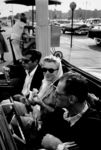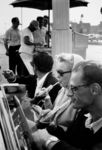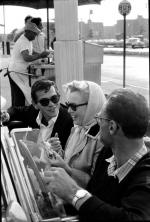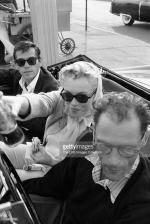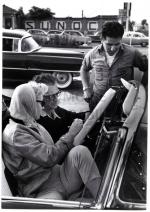 > Marilyn et Arthur dans New York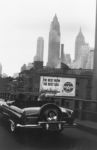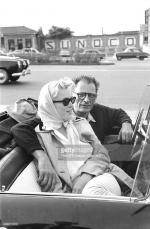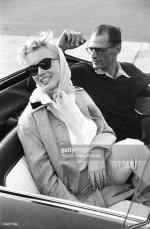 > Une petite halte à la station service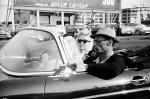 > Arrivée à la maison du Connecticut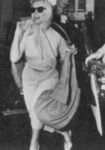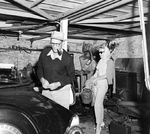 ---
© All images are copyright and protected by their respective owners, assignees or others.
copyright text by GinieLand.