28 mars 2012
Portraits en studio de Marilyn Monroe en octobre 1951 à Los Angeles photographiée par Earl Theisen pour le magazine américain Quick 19/11/1951 , qui lui consacre sa couverture et un article intitulé "Marilyn Monroe: The New Jean Harlow".
Le photographe dirige les poses de Marilyn, qu'il souhaite identiques à certaines photographies de Jean Harlow.
Studio portraits of Marilyn Monroe in October 1951 in Los Angeles photographed by Earl Theisen for the American magazine Quick 11/19/1951, which devoted its cover to her and an article entitled "Marilyn Monroe: The New Jean Harlow".
The photographer directs the poses of Marilyn, which he wishes to be identical to certain photographs of Jean Harlow.
---
- Marilyn en robe velours noire -
Marilyn in black velvet dress

Le photographe Earl Theisen, photographié par Rupert Allan (rédacteur en chef du magazine Look), montre à Marilyn Monroe quelle pose elle doit prendre. Peut être les photographies étaient-elles destinées au départ au magazine Look (Theisen en était l'un des photographes attitré) ?
Photographer Earl Theisen, photographed by Rupert Allan (editor-in-chief of Look magazine), shows to Marilyn Monroe what pose she should take. Perhaps the photographs were originally intended for Look magazine (Theisen was one of the appointed photographers) ?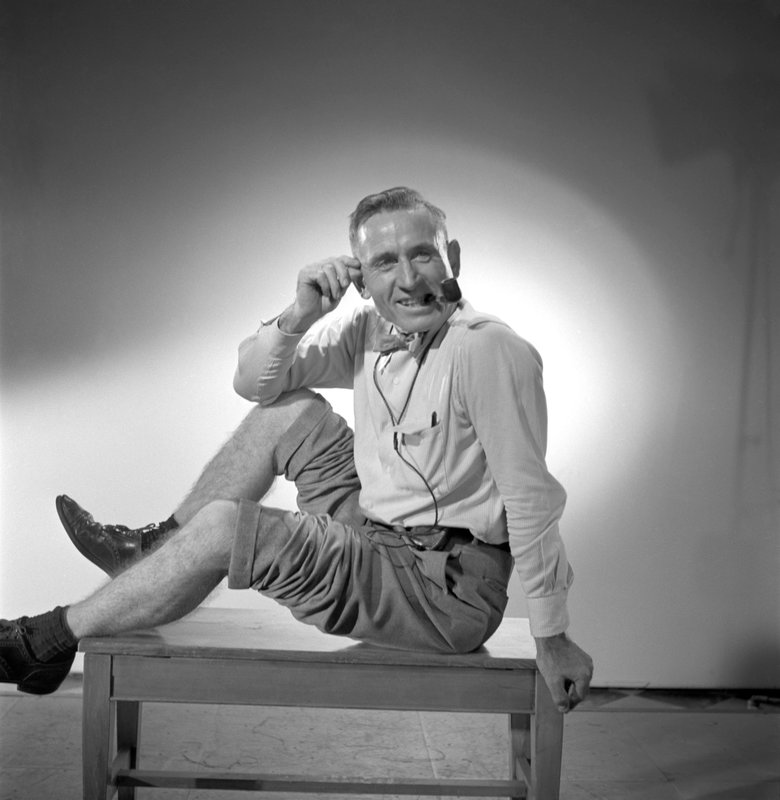 ---
- Dans la presse -
page de Quick, 19/11/1951 - USA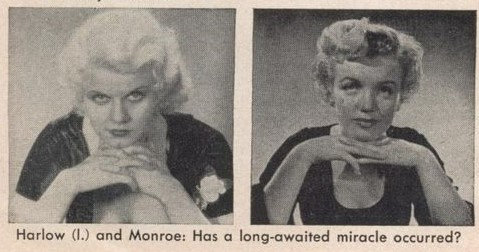 page de Vanity Fair, 04/2012 - ITALIE


---
- Marilyn en robe satinée & plumes -
Marilyn in satin dress & feathers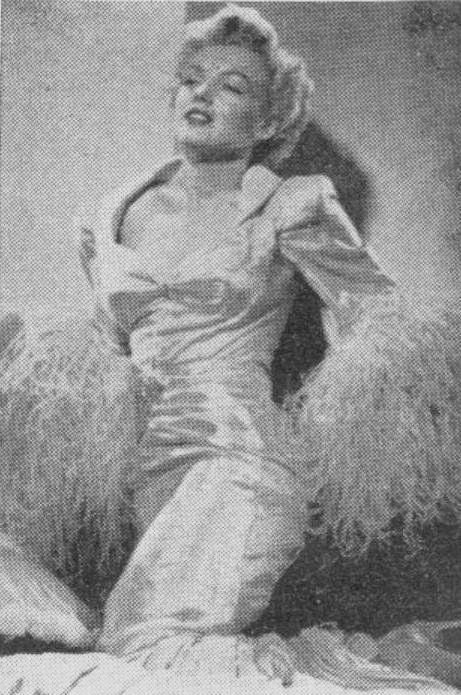 - La pose de Jean Harlow -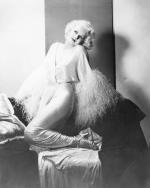 ---
- Marilyn en robe empire & colonne -
Marilyn in empire dress & column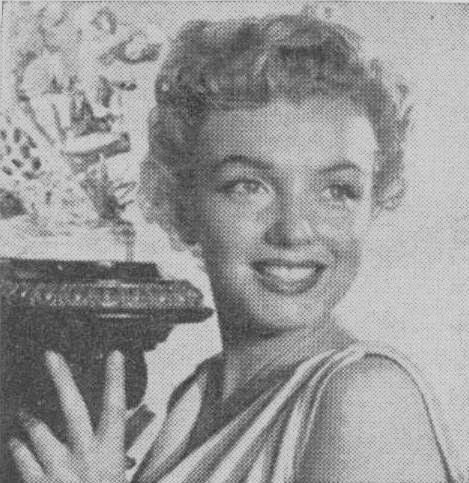 - La pose de Jean Harlow -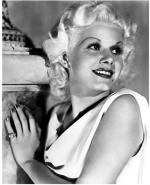 ---
- Portrait visage de Marilyn -
Face Portrait of Marilyn
---
- Magazine -
Quick, 19/11/1951 - USA

---
> source: site web gettyimages

---
© All images are copyright and protected by their respective owners, assignees or others.
copyright text by GinieLand.
20 octobre 2010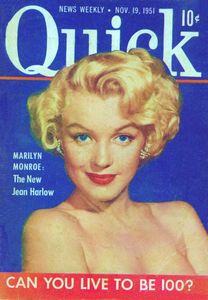 Le magazine américain Quick du 19 novembre 1951, mettait en couverture Marilyn Monroe et lui consacrait un article intérieur de trois pages où Marilyn Monroe, alors jeune star montante, était comparée à la regrettée blonde platine Jean Harlow, idôle de Marilyn.