24 mars 2011
Marilyn and Me
Marilyn et moi
Année: 1991
Affiches
Fiche technique
Réalisateurs: John Patterson
Scénaristes: Stu Samuels et Robert Boris
Producteurs: Robert Boris et Susan Weber-Gold
Producteur associé: Dianne Douglas
Producteur délégué: Stu Samuels
Musique: George Blondheim
Directeur photo: Dennis C. Lewiston
Montage: Stephen Adrianson
Production: ABC
Genre: Biographie - Drame
Pays: Australie / États-Unis
Format: Couleur
Durée: 100 minutes
Distribution
Susan Griffiths: Marilyn Monroe
Jesse Dabson: Robert Slatzer
Terry Moore: Femme aux funérailles de Hyde
Sandy McPeak: Darryl F. Zanuck
Kurt Fuller: Harry Lipton
Michael Cavanaugh: Walter Winchell
Joel Grey: Johnny Hyde
Sal Landi: Joe DiMaggio
Marla Adams: Gladys Baker
Richard Roat: Réalisateur de western
David Wells: Tom Kelley
Thomas Wagner: Harry Cohn
Neil Vipond: Henry Hathaway
Patrick Thomas O'Brien: Directeur de casting
Patricia Huston: Tante Ana
Mark Daneri: Assistant du coroner
Al Israel: le docteur
Phil 'Pinky' Samuels: gardien de nuit
Robert F. Slatzer: Studio Manager

Synopsis

Elle ne s'appelle pas encore Marilyn Monroe mais Norma Jean Backer, porte sa couleur naturelle de cheveux, elle tombe amoureuse du scénariste Robert Slatzer. Tellement amoureuse qu'elle l'épouse. Si le mariage ne dure que trois jours, il la marque à jamais ....
Susan Griffiths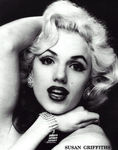 Susan Griffiths est une sosie professionnelle de Marilyn, connue aux Etats-Unis pour avoir tenu le rôle de Marilyn dans "Marilyn and Me" en 1991, basé sur l'histoire de Robert Slatzer qui raconta s'être marié avec Marilyn. Mais Susan joue aussi Marilyn dans Pulp Fiction de Tarantino (1994), ainsi que dans des épisodes des séries Code Quantum et Nip Tuck, et dans une version du clip de la chanson Candle in the Wind d'Elton John. Elle apparaît dans de nombreuses publicités américaines (pubs tv et presse) et se produit sur scène dans des shows.
>> Sur le web:
- fiche du film sur imdb
- dvd du film sur cinetroc.com
- site officiel de susangriffiths.com
12 février 2011
Marilyn Monroe:
Life after Death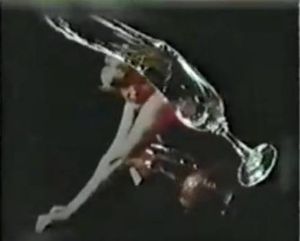 Année: 1994
Réalisé par Gordon Freedman
Pays: USA
Durée: 50 minutes
Documentaire sur la vie et la mort de Marilyn Monroe avec des images d'archives et de nombreuses interviews: Whitey Snyder (maquilleur), Susan Straberg (actrice), Amy Greene (femme de Milton Greene), Douglas Kirkland (photographe), Hugh Hefner (patron de Playboy), Susan Bernard (fille de Bruno Bernard), Norman Mailer, Liz Smith, Leon Katz, Alan Abbott, Susan Griffiths, James Haspiel, John Miner, Robert Slatzer, Donald Spoto, Joan Greenson...
>> Fiche du docu sur imdb
> partie 1

> partie 2

> partie 3

> partie 4

Enregistrer
19 août 2010
Niagara
Sur le tournage - scène 7
Marilyn Monroe sur le tournage de Niagara
>> Marilyn et Jean Peters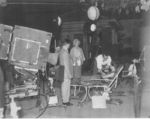 >> Marilyn et le metteur en scène Henry Hataway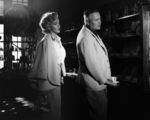 >> Marilyn avec Henry Hataway et Joseph Cotten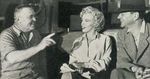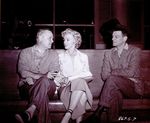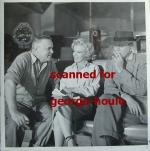 >> Marilyn avec Robert Slatzer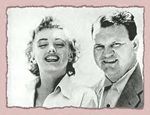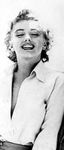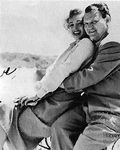 11 août 2010
Niagara
Sur le tournage

Marilyn Monroe prend la pose avec les Chutes en arrière-plan,
avec le journaliste Robert Slatzer
Marilyn Monroe poses with the Falls in the background,
with journalist Robert Slatzer

---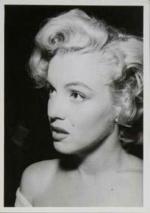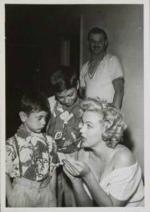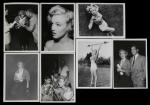 - de la collection de Frieda Hull, une fan des Monroe Six
-from the personal collection of Frieda Hull, one of the 'Monroe Six'
---
© All images are copyright and protected by their respective owners, assignees or others.
copyright text by GinieLand.