15 janvier 2014
Vidéo et Paroles
de la chanson Norma Jean Baker
interprétée par Jane Birkin

>> Video (montage)

Norma Jean Baker
One two three o five
Norma Jean Baker
Fifth Helena Drive
Norma Jean Baker
Qui sait maintenant où elle est
Peut-être plus à L.A.

Norma Jean Baker
Nue en diagonale
Norma Jean Baker
Cinquante nembutal
Norma Jean Baker
D'après le rapport de l'attorney
Chef du district d' L.A.

Norma Jean Baker
Quelque chose est anormal
Normal Jean Baker
Téléphone à main droite
Norma Jean Baker
Il est possible qu'elle ait
Voulu appeler L.A.

Norma Jean Baker (x 2)

Norma Jean Baker
Cinq août soixante-deux
Norma Jean Baker
Trois heures quarante-deux
Norma Jean Baker
On l'emmène sans délai
A la morgue d' L.A.

Norma Jean Baker
Plus belle que la Divine
Norma Jean Baker
Monroe Marilyn
Norma Jean Baker
Qui sait maintenant où elle est
Peut-être plus à L.A.
Norma Jean Baker (x 6)

---
>> Bonus Infos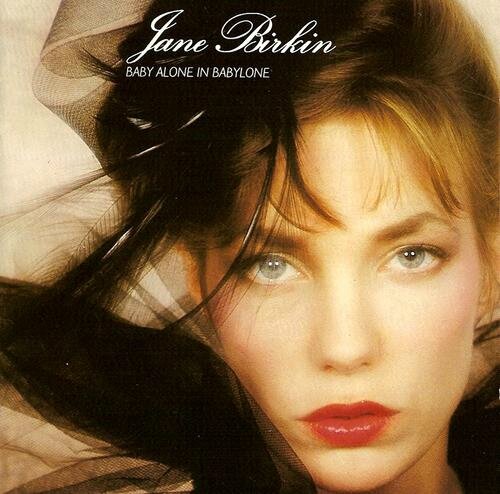 La chanson est écrite et composée par Serge Gainsbourg et extraite de l'album de Jane Birkin "Baby Alone in Babylone" sorti en octobre 1983. Il s'agit du premier album réalisé après la rupture du couple mythique qui a marqué les années 1970s. Le thème de la séparation sentimentale est omniprésent sur l'album; de même que le thème récurrent du désespoir, notamment par la figure de l'actrice au destin tragique (Marilyn Monroe exprimée par son vrai nom Norma Jean Baker).

10 décembre 2013

Ces musiciens fascinés par Marilyn
Article publié le 3/08/2012
Par Pierre De Boishue
en ligne sur lefigaro.fr
Elton John et Serge Gainsbourg ont été particulièrement inspirés par la star.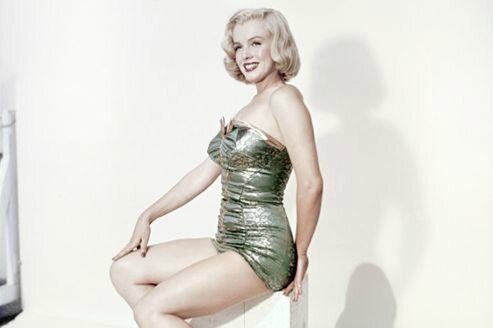 Candle in the Wind par Elton John: C'est sûrement le plus célèbre et le plus bel hommage rendu par un artiste à Marilyn Monroe. Onze ans après le décès de la star, Elton John s'empare du mythe en retraçant son existence dans cette somptueuse ballade écrite par Bernie Taupin. L'air est inoubliable, les paroles aussi. «Goodbye Norma Jean/Though i never knew you at all/You had the grace to hold yourself…» (Adieu Norma Jean/Bien que je ne t'ai jamais connue/Tu avais la grâce de te redresser…) Elton John reprendra ce tube de l'album Goodbye Yellow Brick Road le jour des obsèques de Lady Di. Sur la mélodie, il plaquera de nouvelles paroles de circonstance. Un sacrilège pour les inconditionnels de cette chanson culte.
Norma Jean Baker par Jane Birkin: Il aurait été étonnant que Serge Gainsbourg, connu pour son amour des femmes, ne se penche pas un jour sur le destin de la plus emblématique d'entre elles. En 1983, il confie cette chanson plaisante - mais sombre - à Jane Birkin. «Norma Jean Baker/Cinq août soixante-deux/Norma Jean Baker/Trois heures quarante-deux/Norma Jean Baker/On l'emmène sans délai/A la morgue d'L.A» Un titre qui figure sur l'album Baby Alone in Babylone.

Chanson pour Marilyn par Claude Nougaro: Claude Nougaro fit partie des premiers à évoquer la vedette dans une chanson. Il le fera en 1964 sur l'album Je Suis Sous… Fidèle à son style, le chanteur avait livré un texte fort bien ciselé sur une mélodie douce et enlevée. «Quel est le film, le scénario/Qu'il te faut tourner de nouveau/Et dans quel néant s'illumine/Le néon de ton nom, Marilyn»

Marilyn et John: Le titre du premier album de Vanessa Paradis, M et J, faisait directement référence à Marilyn Monroe et John F. Kennedy. Sur ce titre, écrit par Étienne Roda-Gil et composé par Franck Langolff, l'interprète de Joe le Taxi approfondit le sujet. Deuxième single du disque, il connaîtra un important succès. Bien entendu, Vanessa Paradis a interprèté de bien meilleurs morceaux par la suite.

Marilyn par Florent Mothe: Ce chanteur français, repéré dans l'opéra rock baptisé Mozart, prend manifestement du plaisir à interpréter ce titre lors de ses prestations scéniques. Il y déclare sa flamme à la comédienne en ces termes: «Je tourne en technicolor/Travelling autour de son corps/Dans mon script je flingue tous ses amants/JFK, Miller et Montand».
19 janvier 2013
Le 4 mai 1974, pour l'émission télévisée "Top à Serge Gainsbourg", Jacques Dutronc et Serge Gainsbourg interprètent la chanson "Les beaux lolos de Lola", en compagnie d'une Jane Birkin qui parodie Marilyn Monroe façon "Sept ans de réflexion".
Enregistrer