04 mars 2012
lot n°507: MARILYN MONROE ORIGINAL HOW TO MARRY COLOR SLIDES
Two original color transparency slides of Marilyn Monroe, taken on the set of How to marry a millionaire (1953). The photographs were taken by Monroe's makeup artist, Allan "Whitey" Snyder. Together with two black and white photographs of Snyder applying Monroe's makeup on set. Rights to the slide images will be transferred to the winning bidder.
Photographs, 8 by 10 inches; Slides, 2 by 2 inches each.
PROVENANCE From the Estate of Allan "Whitey" Snyder
Estimate: $800 - $1 200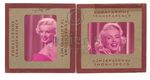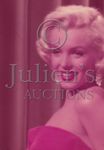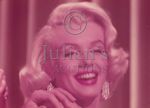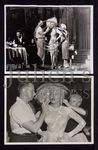 ---
lot n°507: MARILYN MONROE ORIGINAL THE PRINCE AND THE SHOWGIRL COLOR SLIDES
A group of six original color transparency slides of Marilyn Monroe, taken on the set of The Prince and the Showgirl (1957). The photographs were taken by Monroe's makeup artist, Allan "Whitey" Snyder. Rights to the images will be transferred to the winning bidder. Slides, 2 by 2 inches each
PROVENANCE From the Estate of Allan "Whitey" Snyder
Estimate: $1 000 - $2 000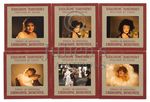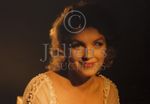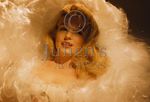 ---
lot n°508: MARILYN MONROE ORIGINAL BUS STOP COLOR SLIDES
A group of eight original color transparency slides of Marilyn Monroe, taken on the set of Bus Stop (1956). The photographs were taken by Monroe's makeup artist, Allan "Whitey" Snyder. Together with one vintage black and white photograph of Snyder applying Monroe's makeup on set. Rights to the images will be transferred to the winning bidder. Slides, 2 by 2 inches each
PROVENANCE From the Estate of Allan "Whitey" Snyder
Estimate: $1 000 - $2 000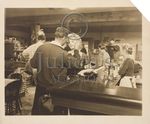 ---
lot n°516: MARILYN MONROE LET'S MAKE LOVE PHOTOGRAPHS
Three black and white photographs of Allan "Whitey" Snyder applying Marilyn Monroe's makeup on the set of Let's Make Love (20th Century Fox, 1960). 10 by 8 inches each
PROVENANCE From the Estate of Allan "Whitey" Snyder
Estimate: $400 - $600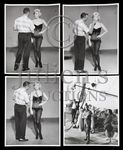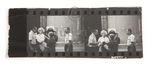 ---
lot n°517: MARILYN MONROE SOMETHING'S GOT TO GIVE PHOTOGRAPHS
A group of 12 color photographs and one color transparency slide of Marilyn Monroe, taken on the set of Something's Got to Give (20th Century Fox, 1962), Monroe's last film. The slide was taken by Monroe's makeup artist, Allan "Whitey" Snyder. Rights to the slide image will be transferred to the winning bidder.
Largest photograph, 8 by 10 inches; Slide, 2 by 2 inches
PROVENANCE From the Estate of Allan "Whitey" Snyder
Estimate: $600 - $800
---
lot n°526: ORIGINAL HOW TO MARRY A MILLIONAIRE COLOR SLIDES
Three original color transparency slides, taken on the set of How to Marry a Millionaire (1953). Two of Betty Grable and one of Lauren Bacall. The photographs were taken by makeup artist Allan "Whitey" Snyder. Rights to the images will be transferred to the winning bidder. Slides, 2 by 2 inches each.
PROVENANCE From the Estate of Allan "Whitey" Snyder
Estimate: $400 - $ 600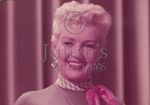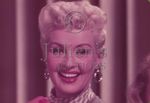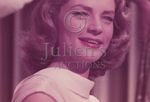 11 février 2012
Marilyn: Something's Got to Give
Marilyn, son dernier tournage
Année: 1990
Ecrit et produit par Henry Schipper
Producteur exécutif: William Knoedelseder
Co-producteur: Ken Turner
Pays: USA
Durée: 45 min
Diffusé en France le 4 août 1992 sur A2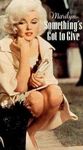 Documentaire sur le dernier film de Marilyn qui restera inachevé. C'est le premier documentaire qui diffusera des rushes retrouvés du film Something's Got to Give.
Avec les interviews de: Joan Greenson (la fille du Dr Greenson), Henry Weinstein (producteur), Genes Allen (producteur associé), Evelyn Moriarty (doublure de Marilyn), Christopher Morley (joue le fils), Alexandra Heilweil (joue la fille), David Bretherton (éditeur), Marjorie Plecher Snyder (costumière), Walter Bernstein (scénariste), Allan Whitey Snyder (maquilleur)
>> Fiche du documentaire sur imdb
>> Le documentaire français existe en VHS (allez sur amazon).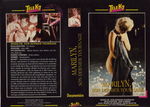 > Vidéo -Docu en 5 parties- partie 1


Enregistrer
29 janvier 2012
Marilyn and the dog
in Something's got to give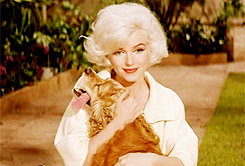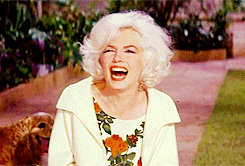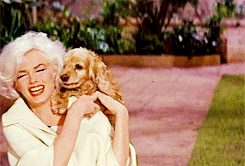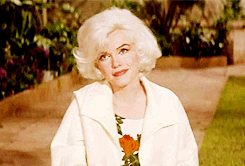 gifs > source Blog Love Marilyn
23 décembre 2011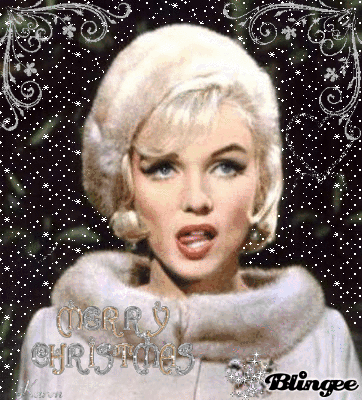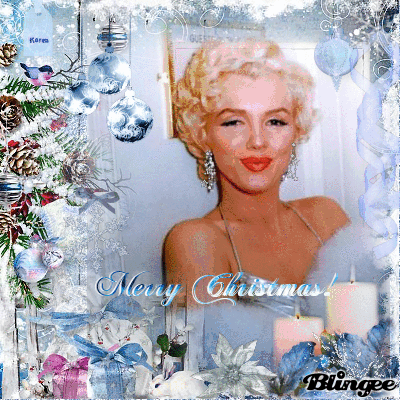 gifs > source blingee.com
29 novembre 2011
lot n°695: Collection of (4) oversize photos of Marilyn Monroe
nude swimming pool session, printed ca. 1970
On 5/28/1962, photographers Lawrence Schiller and William Woodfield were allowed onto the closed set of Something's Got to Give to shoot Marilyn Monroe's nude swimming scene for her never-completed final film role. Some of those shots appear in "Playboy" magazine shorthly after her death. Lot comprised of (4) gelatin-silver double-weight semi-gloss 11" x 14" prints from that session, printed ca. 1970 from the original negatives. Tiny corner pinholes and minor bumping and handling, else generally Fine.
Estimate: $300 - $500
31 octobre 2011
video hommage pour Marilyn -
sur la chanson Can't take my eyes off you interprétée par Nexther List
sur des séquences de Something's Got to Give
02 avril 2011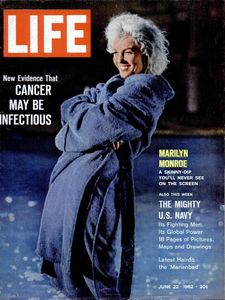 Il s'agit de la dernière fois que Marilyn Monroe fait la couverture du magazine américain Life de son vivant: ce numéro, daté du 22 juin 1962 consacrait un article intérieur de 5 pages, sur les coulisses du film Something's got to give, en publiant en exclusivité les photos de Marilyn nue, sortant de la piscine. Marilyn venait d'être virée de la Fox: sur 32 jours de tournage, elle ne fut présente que 12 jours, est-il indiqué dans l'article, parce qu'elle était malade. La Fox la poursuit en justice, lui réclamant plus de 750 000 Dollars, mais Marilyn peut compter sur le soutien de son partenaire dans le film, Dean Martin qui refuse de reprendre le film sans Marilyn. La Fox avait en effet déjà choisi une remplaçante à Marilyn: l'actrice Lee Remick.
10 mai 2010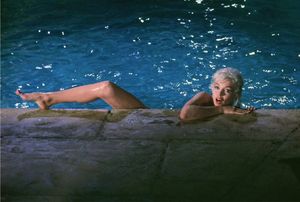 13 avril 2010
An x-ray of Marilyn Monroe's chest is going under the auctioneer's hammer along with other memorabilia.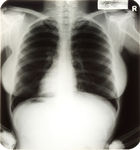 An x-ray of Marilyn Monroe's chest taken by a young doctor in 1954 when she was admitted to the Cedars of Lebanon Hospital for surgery for endometriosis. The doctor apparently later used the x-ray in lectures to students and more recently left the x-ray to his daughter who is putting it up for sale. It is expected to sell for up to $1,200.
The X-ray is just one of many Monroe-related items up for sale at an auction being staged at the Planet Hollywood resort and casino in Las Vegas on June 26 this year by Julien's Auctioneers .
---
Other items include this couch from the office of Marilyn Monroe's therapist, Dr. Ralph Greenson. Greenson began treating Marilyn after her breakdown while filming The Misfits (1961).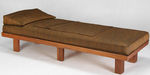 ---
Marilyn Monroe's change of rate card from 20th Century Fox dated May 11, 1953. Monroe's weekly pay rate changed from $750.00 to $1,250.

---
Pink long-sleeved boat neck Pucci blouse of silk jersey. Given to the daughter of Monroe's analyst in 1962 because Monroe felt it was too large for her.

---
An original black and white print of a photograph taken in 1954 of Marilyn Monroe in Korea.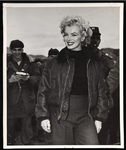 ---
An unopened bottle of Chanel No. 5 perfume owned by Monroe. Monroe aligned herself with the perfume in 1953, when asked what she wore to bed, Monroe replied, Chanel No. 5.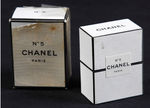 ---
A 32-page prompt book for the film 'Something's Got to Give' with title card typed with the name 'Marilyn Monroe'. Monroe was working on this remake of 'My Favorite Wife' at the time of her death. Notes throughout the book written in pencil by Monroe with her stage directions to herself.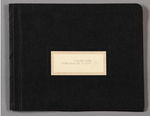 ---
An Italian-style carved chair with green velvet upholstery used in a July 1962 Marilyn Monroe photo shoot with Life magazine.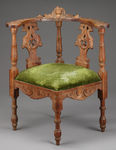 ---
Vintage wooden skis with metal initials "MM" on each ski, believed to be owned by Marilyn Monroe and used in an early photo shoot circa 1945.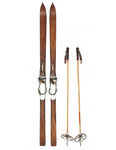 18 mars 2010
Something's got to give