14 février 2015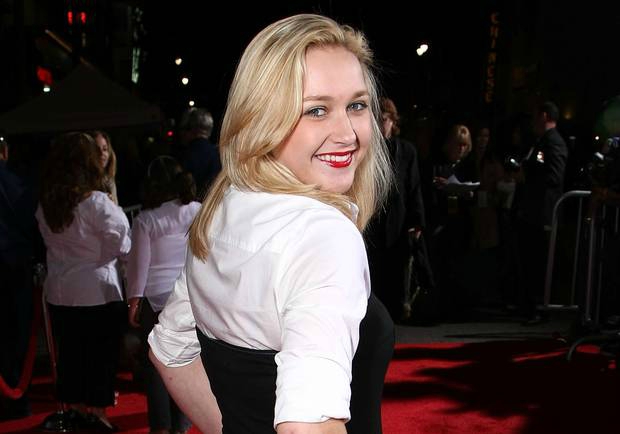 ---
La mort de Skye McCole Bartusiak, la fille de Mel Gibson dans The Patriot
Par Lorelei BOQUET-VAUTOR
Publié le 20 juillet 2014
en ligne sur lci.tf1.fr
Le corps de la jeune actrice a été trouvé sans vie vendredi 18 juillet 2014 à son domicile, situé dans l'état du Texas.

Vendredi matin (18/07/2014), on a retrouvé le corps sans vie de Skye McCole Bartusiak, dans le garage situé à l'arrière de sa résidence personnelle. La jeune actrice était âgée de 21 ans. Pour l'heure, la cause de sa mort reste inconnue et la police de l'état du Texas aux Etats-Unis n'a que peu d'indices sur ce qui aurait pu se dérouler au moment du drame. Bien qu'une autopsie soit prévue dans les jours à venir, les autorités penchent pour une mort de cause naturelle.

Si Skye McCole Bartusiak a fait ses premières armes à la télévision, on l'avait découverte au cinéma dans les années 2000 dans le film The Patriot. Alors âgée de 7 ans, elle y interprétait Susan, la fille de Benjamin Martin, un vétéran de la Guerre de Sept ans entre la France et l'Angleterre, joué par l'acteur Mel Gibson. Elle est ensuite apparue dans Pas un mot, aux côtés de Michael Douglas et Brittany Murphy, elle aussi décédée en 2009.

Tout au long de sa jeune carrière, Skye McCole Bartusiak a interprété plusieurs rôles dans des téléfilms ou séries américaines. En 2003, elle l'aperçoit notamment aux côtés de Katherine Heigl dans A la conquête d'un cœur, un des épisodes de la saga tirée des romans de Janette Oke.
---
Skye McCole Bartusiak (The Patriot) : Les causes de sa mort, à 21 ans, révélées
Publié le 14 octobre2014
en ligne sur purepeople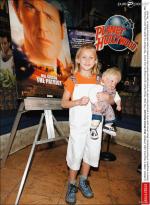 En juillet, la mort tragique et brutale de Skye McCole Bartusiak, actrice connue pour avoir incarné la fille de Mel Gibson dans le cultissime The Patriot, ébranlait Hollywood. La jeune femme, alors âgée de 21 ans, avait été retrouvée à son domicile texan. Les circonstances de son décès étaient alors inconnues, TMZ révélant deux jours plus tard, le 21 juillet, que l'amie d'enfance d'Abigail Breslin avait probablement succombé dans son sommeil à une attaque. Raté.

Trois mois après sa mort, l'enquête révèle en fait que Skye McCole a été victime d'une overdose accidentelle. "La cause exacte de la mort est un accident dû aux effets combinés de l'hydrocodone, du difluoroethane et du carisoprodol", a assuré une source de l'Institut de sciences médico-légales du comté de Harris (Harris County Institute of Forensic Sciences) au site américain People. Lorsqu'on rentre dans les détails, on se rend compte que l'hydrocodone est un analgésique narcotique très puissant considéré chez nous comme un stupéfiant, et que le difluoroethane est un gaz utilisé dans des dépoussiérants fabriqués aux États-Unis et se pose comme un produit toxique lorsqu'il est inhalé (TMZ en déduit que la défunte en a fait cet usage). Enfin, le carisoprodol est un médicament générique proche de l'aspirine.

La mère de Skye, Helen, avait affirmé peu après sa mort sur CNN que sa fille souffrait de troubles épileptiques. "Elle était une adorable et vraiment belle fille. Cette fille a vécu une vie si incroyable", avait-elle alors confié.

Actrice qui a fait de nombreuses apparitions dans des courts métrages, Skye McCole Bartusiak avait récemment joué dans Sick Boy, un film d'horreur de 2012, genre où on l'avait remarquée sept ans plus tôt face à Emily Deschanel dans Boogeyman. Adolescente, on l'avait vue se distinguer dans la petite lucarne avec la saison 2 de 24 (avec Kiefer Sutherland), où elle jouait Megan Matheson. Aussi active sur les planches, elle avait donné la réplique à Hilary Swank en 2003 dans une pièce de théâtre.
---
Skye McCole Bartusiak interpétait Norma Jeane enfant
dans le biopic Blonde en 2001: