23 mars 2012
Pour vous rappeler à tous que c'est bientôt la sortie du film My week with Marilyn (Une semaine avec Marilyn) en France -le 4 avril 2012- avec Michelle Williams dans le rôle de Marilyn.
17 mars 2012
... dans la rubrique des "Blogs à suivre" de ce jour sur Canalblog...


... Bienvenue aux nouveaux internautes.
Bonne Visite.
07 mars 2012
Nouvelle bannière du blog, avec une photographie de Milton H Greene, issue du film The Prince and the Showgirl (Le Prince et la Danseuse).

31 janvier 2012
... dans la rubrique des "Blogs à suivre" de ce jour sur Canalblog !


29 janvier 2012
Changement de bannière, avec une photographie issue de la dernière séance de Marilyn avec le photographe Milton H Greene en janvier 1957.


Aujourd'hui, le Blog est dans la sélection des "Blogs à suivre" de Canalblog. Bienvenue aux nouveaux visiteurs qui découvrent ce blog qui est entièrement consacré à Marilyn Monroe. Pour naviguer au sein du blog, retrouvez les CATEGORIES thématisés dans la colonne de gauche. Bonne Visite :o)
06 janvier 2012
En hommage à la photographe Eve Arnold (1912 - 2012) qui vient de nous quitter à l'âge de 99 ans, la nouvelle bannière du blog représente Marilyn se reposant en 1955 lors de son voyage à Bement, suivie et photographiée par Eve Arnold.
02 janvier 2012
Pour commencer cette nouvelle année 2012, les articles des rubriques "années" mis en ligne, seront désormais en version bilingue: français et anglais.
To start this new year 2012, the articles of the items "année" (which means "year") posted on the blog, will be available in two language: french and english.
01 janvier 2012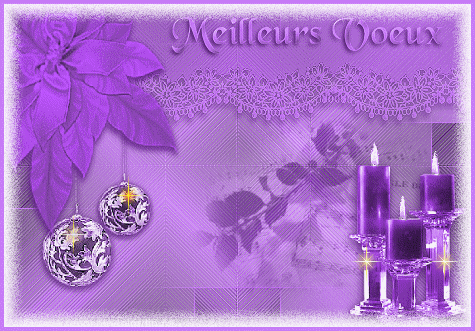 * * * * *
Je vous souhaite
une très bonne année
2012
* * * * *
Best wishes
and
Happy New Year 2012
* * * * *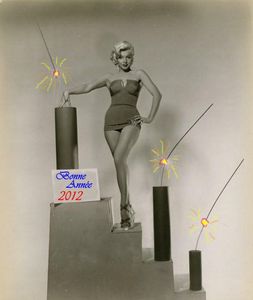 30 décembre 2011
Un nouvel album photos est disponible
intitulé "Marilyn téléphone"
dans la colonne de gauche OU Clikez sur la bannière:
A new Photos Album is available
untitled "Marilyn téléphone" (Marilyn on phone)
at left or click on the banner