12 mars 2008
Dates de sorties dans le monde
USA: 6 novembre 1951
Finlande: 11 juillet 1952
Suède: 22 septembre 1952
Le titre du film à travers le monde
USA: Let's make it legal
France: Chéri, divorçons
Suède: Gift dej mamma
Finlande: Haluan vaimoni takaisin
Venezuela: Mi mujer se casa
Italie: Mia moglie si sposa
Fiche technique
Réalisateur: Richard Sale
Scénaristes: I.A.L. Diamond et F. Hugh Herbert
d'après une histoire de Mortimer Braus
Producteur: Robert Bassler
Production: 20th Century Fox
Assistant réalisateur: Eli Dunn
Direction artistique: Albert Hogsett et Lyle R. Wheeler
Décors plateau: Paul S. Fox et Thomas Little
Image: Lucien Ballard
Montage: Robert Fritch
Musique originale: Cyril J. Mockridge
Departement Musique: Bernard Mayers, Lionel Newman et Edward B. Powell
Techniciens du Son: Harry M. Leonard et E. Clayton Ward
Effets spéciaux: Fred Sersen
Costumes: Charles Le Maire et Renié
Maquillage: Ben Nye
Genre: Comédie
Pays: États-Unis
Format: Noir et blanc - 1.37:1 - Mono - 35 mm
Durée: 77 min
Distribution (créditée)
Claudette Colbert: Miriam Halsworth
Macdonald Carey: Hugh Halsworth
Zachary Scott: Victor Macfarland
Barbara Bates: Barbara Denham
Robert Wagner: Jerry Denham
Marilyn Monroe : Joyce Mannering
Frank Cady: Ferguson
Harry Harvey: Postier
Synopsis

Après 20 ans de mariage et une fille maintenant mariée et mère, Miriam Halsworth a demandé et obtenu le divorce de son mari Hugh, directeur d'hôtel mais aussi spécialiste en rosiers, en raison de son indifférence et surtout de son addiction au jeu. Leur fille et beau-fils connaissent aussi quelques tensions légères, parce que étant logé chez les parents de celle-ci. Alors que le divorce va devenir effectif, Victor MacFarland, un ancien amoureux de Miriam, ressurgit : il est riche, puissant et déterminé à reconquérir Miriam. Mais Hugh veut aussi regagner le cœur de sa femme. Cependant un mystère plane : alors que, 20 ans aupravant, le cœur de Miriam hésitait, Victor s'en est allé sans mot dire, l'amenant à épouser Hugh. Miriam veut connaître (et apprendra) la raison de ce départ pressant (elle en sera d'abord choquée puis soulagée). Après plusieurs quiproquos et allers-retours dans la tête et le cœur de Miriam entre ses deux hommes, tout se terminera bien.
>> Sur le web:
- tout sur le film sur imdb (en anglais)
- infos sur le film sur wikipedia français
- quelques critiques sur filmbug (en anglais)
- une critique du film sur filmfreakcentral (en anglais)
04 mars 2008
Chérie, divorçons
Les Affiches
Les Affiches Ciné, cartes lobby,
jaquettes dvd & vhs
Chérie, divorçons
---
Tests Costumes
---
Tests costumes pour le film Chérie divorçons

Costumes tests for the movie Let's Make It Legal

---
---
prise de vue le 8 mars 1951
---
© All images are copyright and protected by their respective owners, assignees or others.
copyright text by GinieLand.
Chérie, divorçons
Vidéo Bande Annonce
video Bande-Annonce de Let's Make it Legal (en anglais)
Chérie, divorçons
Photos Promotionelles
Les acteurs de Let's Make it Legal
Chérie, divorçons
Photos Studio

Clichés publicitaires pour le film Let's make it legal
Portraits de Marilyn Monroe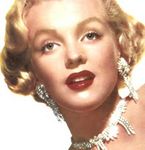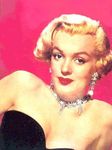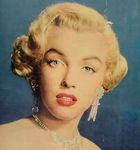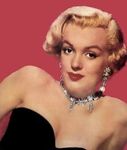 /!/ Certains attribuent ces clichés au photographe Ed Clark, mais aucune source fiable ne porte de crédit à ces photos!
Chérie, divorçons
Sur le tournage

Portraits de Marilyn Monroe pendant Let's make it legal
Photographies de Don Ornitz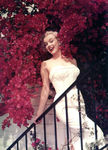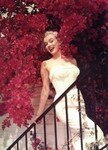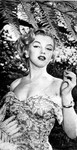 Chérie, divorçons
Photos - partie 1 et 2

Première apparition de Marilyn Monroe (alias Joyce Mannering)
dans Let's Make it Legal (Chéri, divorçons)
Chérie, divorçons
Sur le tournage - partie 1 et 2

Marilyn Monroe sur le plateau de Let's Make it Legal
Chérie, divorçons
Photos - partie 3
3ème scène de Marilyn Monroe (alias Joyce Mannering)
dans Let's Make it Legal (Chéri, divorçons)