25 février 2008
Dates de sorties dans le monde
USA: 10 octobre 1951
Finlande: 5 juin 1953
Le titre du film à travers le monde
USA: Love Nest
France: Nid d'Amour
Italie: Memorie di un Don Giovanni
Venezuela: Memorias de un Don Juan
Finlande: Casanova vuokralaisena
Fiche technique
Réalisateur: Joseph M. Newman
Scénaristes: I.A.L. Diamond
d'après un roman de Scott Corbett
Producteur: Jules Buck
Production: 20th Century Fox
Assistant réalisateur: Jasper Blystone
Direction artistique: George Patrick et Lyle R. Wheeler
Décors plateau: Thomas Little
Image: Lloyd Ahern
Montage: J. Watson Webb Jr.
Musique originale: Cyril J. Mockridge
Departement Musique: Bernard Mayers et Lionel Newman
Son: Bernard Freericks
Costumes: Renié et Charles Le Maire
Maquillage: Ben Nye
Genre: Comédie
Pays: États-Unis
Format: Noir et blanc - 1.37:1 - Mono - 35 mm
Durée: 84 min
Distribution (créditée)
June Haver: Connie Scott
William Lundigan: Jim Scott
Frank Fay: Charles Kenneth 'Charlie' Patterson
Marilyn Monroe : Roberta "Bobby" Stevens
Jack Paar: Ed Forbes
Leatrice Joy: Eadie Gaynor
Henry Kulky: George Thompson
Synopsis

Nous sommes en 1946. Jim Scott est démobilisé et revient de Paris après la fin de la Seconde Guerre mondiale. Pendant son absence de 2 ans et 1/2, lui et sa femme Connie ont acheté un petit immeuble locatif à New York que Jim découvre; le couple vit dans l'appartement du sous-sol et loue le reste. Jim aimerait se remettre à l'écriture, mais à cause des charges financières et des problèmes techniques du bâtiment, il doit être concierge à plein temps. Jim a loué à Bobby, collègue de l'armée US en France, un des appartements, mais il s'avère que "Bobby" est en fait une très belle Roberta, mannequin de profession, rendue à la vie civile elle aussi. La vie avec la communauté de locataires est conviviale, et l'un d'entre eux, Charley Patterson, est un sexagénaire et séducteur beau parleur, semblant traiter des affaires aussi fructueuses que mystérieuses. Il épouse même une voisine. Comme il ne dit pas toute la vérité, Connie commence à avoir des soupçons. Finalement, elle découvre la vérité: Charley est un escroc qui, depuis une quinzaine d'années, séduit des veuves fortunées et les fait investir dans des affaires tout en lui permettant, à lui, de bien vivre. Il va en prison, lui et Jim co-signent un livre sur son aventure, le livre devient un succès, Charley sort de prison et peut vivre avec la femme qu'il aime et l'immeuble ne sera finalement pas vendu.

>> Sur le web:
- tout sur le film sur imdb (en anglais)
- infos sur le film sur wikipedia français
- fiche film sur allocine (en français)
Nid d'amour
Les Affiches

Les Affiches Ciné, cartes lobby,
jaquettes dvd & vhs
24 février 2008
Nid d'amour
Tests Costumes
Les tests costumes de Marilyn Monroe
dans le rôle de Roberta Stevens
pour le film Love Nest (Nid d'Amour)
prises de vues le 5 avril 1951 et 12 avril 1951
Nid d'amour
Photos Promotionelles
Clichés publicitaires de Marilyn Monroe pour Love Nest
---
Nid d'amour
Photos Studio
Clichés publicitaires pour le film Love Nest
Portraits de Marilyn Monroe
Photographies de Frank Powolny / Phil Burchman
Promotional photos for the movie Love Nest
Photographs by Frank Powolny / Phil Burchman
---
---
© All images are copyright and protected by their respective owners, assignees or others.
copyright text by GinieLand.
Enregistrer
Enregistrer
Nid d'amour
Photos - parties 1 & 2
Photo de la première scène de
Marilyn Monroe (alias Roberta Stevens)
dans Love Nest (Nid d'Amour)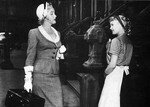 Photo de la seconde apparition de
Marilyn Monroe (alias Roberta Stevens)
dans Love Nest (Nid d'Amour)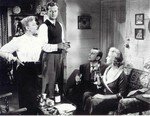 Nid d'amour
Sur le tournage - partie 2

Marilyn Monroe sur le plateau de Love Nest
Nid d'amour
Vidéo extrait
Extrait (en anglais) de la deuxième scène de Marilyn dans le film
Nid d'amour
Photos - partie 3

Marilyn Monroe (alias Roberta Stevens) prend
un bain de soleil