17 juin 2012
La rivière sans retour
Sur le tournage
Marilyn Monroe prend le train, pendant le tournage de River of no return (La rivière sans retour) à Jasper, Alberta, au Canada, l'été 1953.
Les photographies ont probablement été prises par Ray O'Neill.
Marilyn Monroe takes the train during the filming of River of No Return in Jasper, Alberta, Canada, in the summer of 1953.
The photographs were probably taken by Ray O'Neill.
> Dorothy Dandridge, Otto Preminger et Marilyn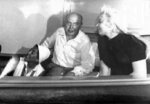 > Rory Calhoun, Dorothy Dandridge,
Otto Preminger, Robert Mitchum et Marilyn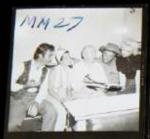 ---
© All images are copyright and protected by their respective owners, assignees or others.
copyright text by GinieLand.
Enregistrer
Enregistrer
15 juin 2010
En juin 1949, Marilyn Monroe est en voyage à travers les Etats-Unis pour promouvoir le film Love Happy. Elle se rend à New York, chargée par le magazine Photoplay de participer à la remise du concours "Dream Home" ("Maison de Rêve") organisé par le magazine. Marilyn est accompagnée des acteurs Don Defore et Lon McAllister qui la suivirent dans le train et lors de la remise du prix qui se déroule à Warrensburg, New York. Marilyn, ayant entendue dire qu'à New York il faisait toujours beaucoup plus froid qu'à Los Angeles, était vêtue d'une robe en laine noire, alors qu'il faisait une chaleur accablante et ce, dès le trajet en train. Sur place, Lester Cowan lui acheta une robe blanche en coton, achetée chez un grossiste à New York, qu'elle porta tout le reste du séjour. Elle remet les clés à la gagnante, Virginia McAllister, accompagnée de son petit garçon. Puis elle visite la maison qui contient tout l'équipement moderne de l'époque. Les photos de l'événement paraîtront dans l'édition de Novembre 1949 du magazine Photoplay.

>> Dans le train: direction Warrensburg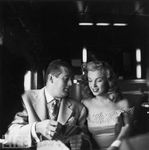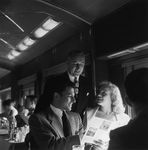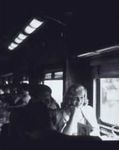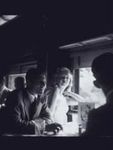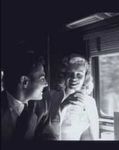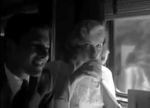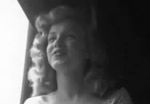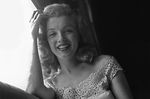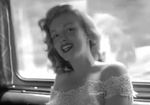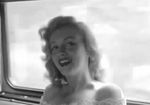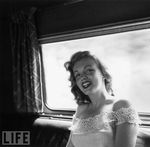 >> Remise des clés à la gagnante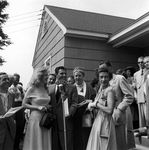 >> Visite de la maison et interview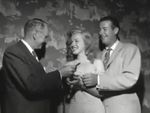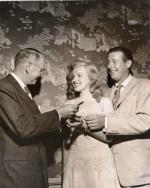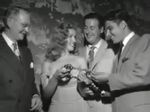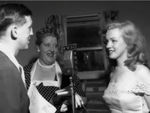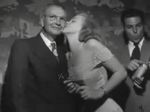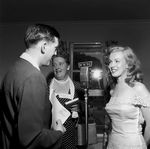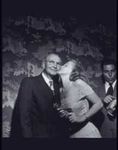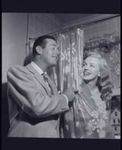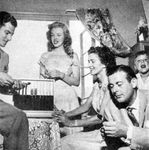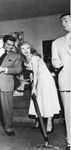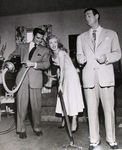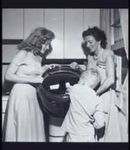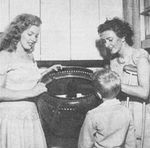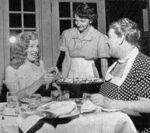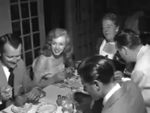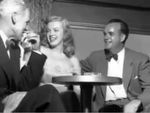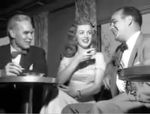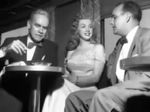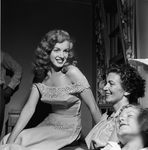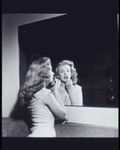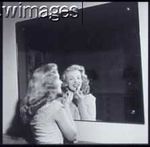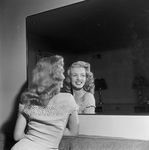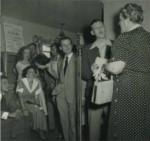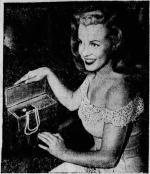 ---
> photographie de Charles Carbone

---
---
>> Sur le web
l'article sur wikiMarilyn1949ContestDreamHome