Murray Garrett
(19?? -)
photographe américain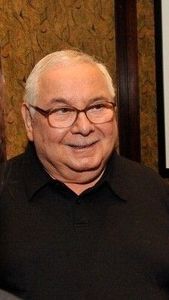 Murray Garrett en juin 2011, à New York

Alors qu'il n'était encore qu'un adolescent, Murray Garrett décroche son premier contrat professionnel et photographie Eleanor Roosevelt et Phillip Murray, president du CIO, assistant à un concert à Newark, dans le New Jersey. De ses débuts audacieux, depuis qu'il a tenu un appareil photo, Murrray Garrett a travaillé personnellement avec des célébrités du monde entier: du show business, du sport, de la politique, des arts et des sciences... une liste tellement longue de noms qu'il serait impossible de tous les citer.

En 1941, il travaille après le lycée, et démarre sa carrière à New York, travaillant pour Graphic House Inc., une grande agence de photographies. Il commence par être l'assistant de la photographe de théâtre Eileen Darby et Garrett couvre ainsi les photos des productions de Broadway comme "Oklahoma", "Carousel", "Stalag 17", "On The Town" et bien d'autres encore. En 1946, Graphic House Inc. ouvre un bureau sur la côte Ouest et Garrett est selectionné pour partir à Hollywood pour représenter la société new-yorkaise. En moins d'une année, Garrett devient le chef du bureau d'Hollywood et signe des contrats photographiques pour quasiment la majorité des publications. Un contrat pour couvrir la tournée de Bob Hope, dont le show radio de Hope, va être le tournant de sa carrière. En effet, Bob Hope fut tellement ravi du résultat qu'il engagea Murray Garret comme l'unique photographe pouvant le photographier à ses show de radios. Ce que va faire Garrett pendant plus de 25 ans, suivant Bob Hope à la radio et à la télévision.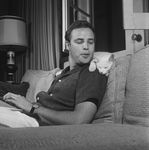 Hope et Gardner ; Marlon Brando ; Caron et MacLaine
Au début des années 1950, le talent et les services de Murray Garrett sont reconnus autant par les célébrités, que les firmes de productions qui les emploient. Avec l'accord de Graphic House, dont il en est devenu l'agent, il lance sa propre société Garrett-Howard Inc., avec son ami de longue date, le photographe Gene Howard. En un rien de temps, ils deviennent les photographes les plus en vues à Hollywood, offrant aux publications de magazines (Life, Time, Look) des photos de stars autant prises sur le vif que dans les studios. Ce qui permet à Murray Garrett d'obtenir en exclusivité certains contrats, le permettant de photographier en privé Frank Sinatra en invité surprise à la fête des 21 ans de Natalie Wood. Il est aussi le seul à suivre Elizabeth Taylor et Richard Burton arrivant en hélicopter à Disneyland, où il logeaient dans l'appartement personnel de Walt Disney. Il est encore le seul à couvrir le reportage photos du mariage de la fille de Bob Hope.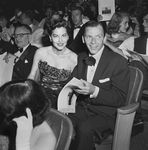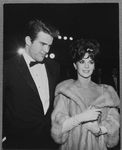 Gardner et Sinatra ; Taylor et Burton ; Beatty et Wood
Dans les années 1960, l'illustrateur renommé Leo Monahan rejoint la société Garrett-Howard en tant que partenaire et directeur artistique; et la société change son nom en Studio Five Incorporated. La société va couvrir les plus importantes soirées des firmes cinématographiques et travailler avec les plus grands studios et labels des Etats-Unis. Ils ont créés plus de 350 couvertures d'albums en un an. C'est durant cette période que Garrett est nommé et élu pour servir sur la côte ouest comme Directeur de la NARAS (National Academy of Recording Arts and Sciences).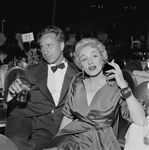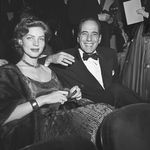 Kazan et Dietrich ; Lewis et Curtis ; Bacall et Bogart
En janvier 1989, Murray Garrett est honoré par "Academy of Motion Picture Arts and Sciences" où un gala de reception s'est tenue à Beverly Hills, pour présenter une retrospective du travail photographique de Garrett où étaient invités plus de 200 membres de l'Academie et d'autres invités. L'exposition de son travail fut exposé pendant plus de 60 jours à l'Académie.

Motivé par des suggestions de ses amis et partenaires associés, il publie son premier livre Hollywood Candid: A Photographer Remembers en 2000, puis publie en 2002 Hollywood Moments.
Il est aujourd'hui à la retraite et vit à Sherman Oaks, en Californie.

---
Murray Garrett a toujours photographié Marilyn Monroe lors d'événements en publique: à des soirées et galas, comme des premières de films ou des remises de prix. Il semblerait qu'il ait effectué une séance privé avec elle en 1951 où Marilyn est allongée dans l'herbe puis court sur la plage. Les autres collaborations sont en 1952, pour un match de base-ball caritatif; en 1953: en janvier pour une soirée au Cinerama Cocoanut, en mars à la première de Call Me Madam, en mars à la remise du prix Photoplay, en mai une soirée au Ciro's, en juin au Grauman's Chinese Theater, en novembre à la première de How to marry a millionaire; en 1954: en mars à la remise du prix Photoplay; en 1962 à la remise du prix Golden Globes.
>> Voir les photos de Marilyn par Murray Garrett
>> sources web:
Site officiel murraygarrett.com
Photos sur Photographers Gallery
Site officiel du documentaire In Focus: The Hollywood Lens of Murray Garrett