Le 8 septembre 1954, Marilyn Monroe s'envole à 21 heures de Los Angeles, d'où Joe DiMaggio est venu l'accompagner à l'aéroport pour l'embrasser et lui dire au revoir, pour se rendre à New York, où elle doit tourner des scènes extérieures du film The Seven Year Itch (Sept ans de réflexion). Joe ne l'accompagne pas. Elle porte un tailleur moulant avec un gros noeud, une tenue qu'elle a emprunté aux studios, qu'elle avait porté dans There's no business like show business (La joyeuse parade) dont le tournage venait à peine de se terminer.
Arrivée à l'aéroport de New York le lendemain, le 9 septembre à 8h15, le Idlewild Airport, Marilyn est assaillie par la foule de curieux et de journalistes: des reporters, des photographes et même les caméras sont présentes. Marilyn se prête au jeu et prend la pose longuement sur le tarmac; puis, escortée par la police, elle rentre dans le hall de l'aéroport, où elle est interviewée.
Parmi les photographes présents: Sam Schulman, Paul Schumach, Weegee, Sam Shaw.
>> L'arrivée à Idlewild Airport - sur le tarmac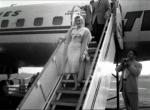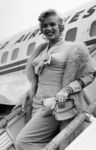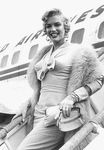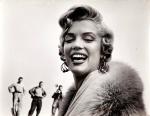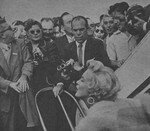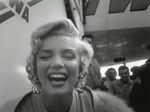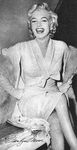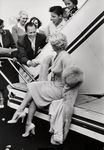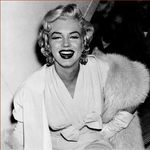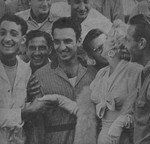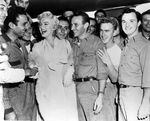 >> La police escorte Marilyn

>> Dans le salon de l'aéroport, poses glamour et interview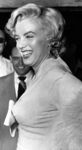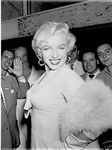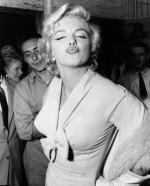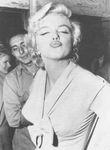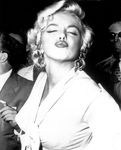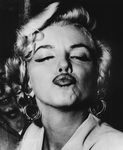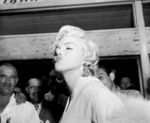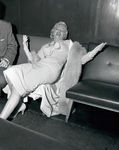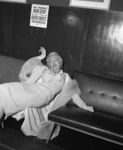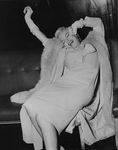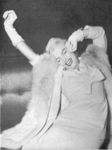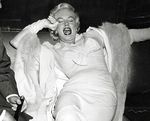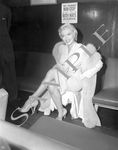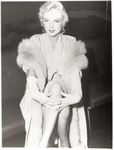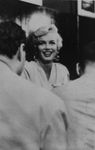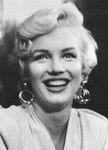 ---
>> videos
L'arrivée à l'aéroport d'Idlewild, descente de l'avion

Marilyn fait sa star, accentuant ses célèbres mimiques

Marilyn se prépare pour l'interview

Un journaliste interviewe Marilyn


---
Elle prend ensuite une limousine qui l'amène au Saint Regis Hotel, dans Manhattan.

>> Au Saint Regis Hotel
---
Séance "Chambre d'Hôtel"
Hotel Room Sitting
- Milton H Greene -

---
> Photographies de Milton H Greene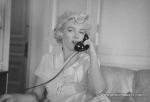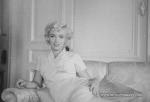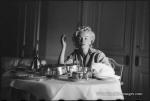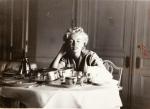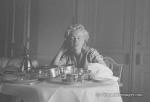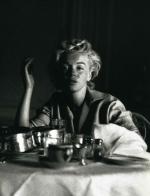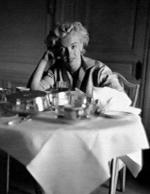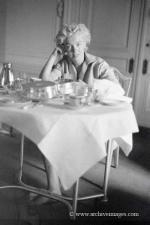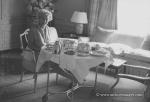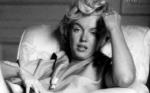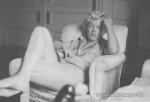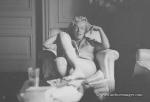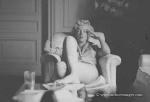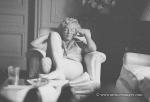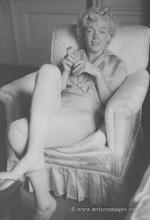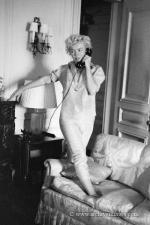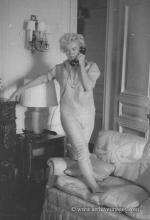 Planche Contact / Contact Sheet: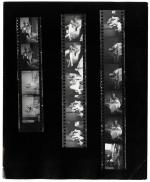 ---
All photos are copyright and protected by their respective owners.
copyright text by GinieLand.