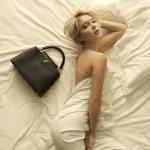 L'actrice française Léa Seydoux nous remet le couvert en se prenant (encore) pour Marilyn Monroe: après avoir pris des poses très "Marilynesques" dans l'édition française du magazine Vogue décembre 2020, c'est cette fois-ci pour la nouvelle campagne de la marque de luxe Louis Vuitton (dont elle est l'égérie depuis plusieurs années) qu'elle prend des poses inspirées de Marilyn, nue dans un drap blanc (avec les sacs Vuitton). Cette campagne du Vuitton maroquinerie présentant les sacs Capucines a été dévoilée le 22 mars 2021. Sous la direction artistique de Nicolas Ghésquière, l'actrice est photographiée par le célèbre photographe de mannequins Steven Meisel.
> voir le site de Louis Vuitton
The French actress Léa Seydoux gives us the cover by taking (again) for Marilyn Monroe: after having taken very "Marilynesque" poses in the French edition of Vogue magazine December 2020, it is this time for the new campaign from the luxury brand Louis Vuitton (for which she is the muse for several years) that she takes poses inspired by Marilyn, naked in a white sheet (with the Vuitton bags). This Vuitton leather goods campaign featuring Capucines bags is unveiled on March 22, 2021. Under the artistic direction of Nicolas Ghesquière, the actress is photographed by famous photographer of models Steven Meisel.
---
Pour rappel, Marilyn Monroe a posé de nombreuses fois dans un lit, nue, recouverte d'un drap blanc. Outre les séances de Bob Beerman (en 1952), d'André De Dienes (en 1953), de Milton Greene (en octobre 1953), d'Eve Arnold (en novembre 1960), ou encore sa dernière séance d'avec Bert Stern (en juillet 1962); ces photographies prises en contre plongée sont un échos à la séance de Marilyn du 17 novembre 1961 par le photographe Douglas Kirkland.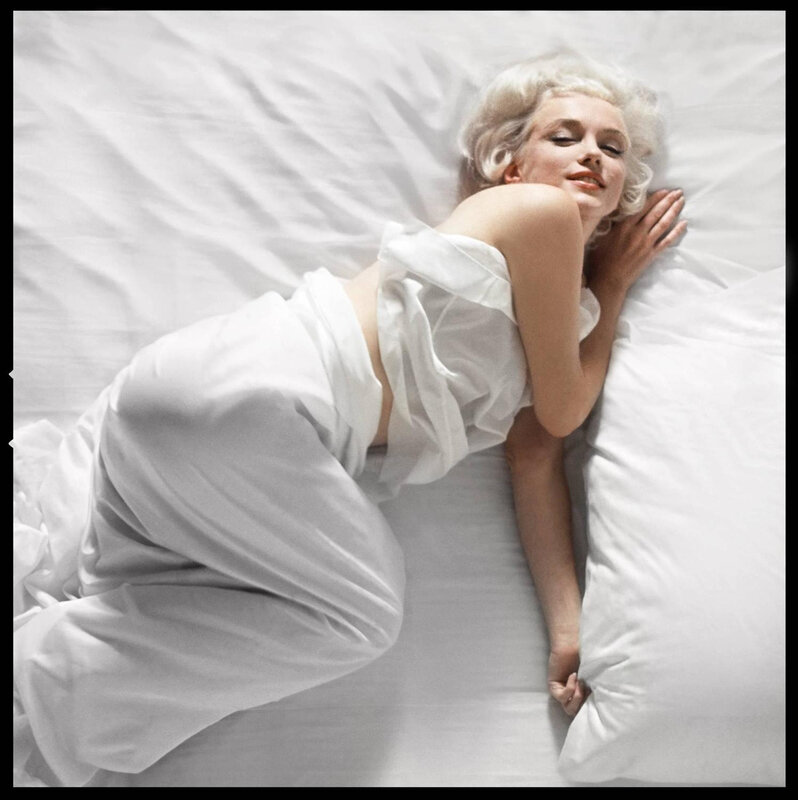 As a reminder, Marilyn Monroe posed many times in a bed, naked, covered with a white sheet. In addition to the sessions of Bob Beerman (in 1952), André De Dienes (in 1953), Milton Greene (in October 1953), Eve Arnold (in November 1960), or her last sitting with Bert Stern (in July 1962); these photographs taken in low angle are an echo to the session of Marilyn of November 17, 1961 by the photographer Douglas Kirkland.
---
All photos are copyright and protected by their respective owners.
copyright text by GinieLand.