« Shot Sage Blue Marilyn » (1964) - portrait de Marilyn Monroe par Andy Warhol - a été vendu aux enchères lundi 09 mai 2022 à New York pour 195 millions de dollars chez Christie's, ce qui en fait aujourd'hui le tableau du XXe siècle le plus cher vendu (le record absolu revenant au tableau "Salvator Mundi", attribué à Léonard de Vinci et acheté 450 millions de dollars en 2017 par le prince héritier d'Arabie saoudite Mohammed Ben Salman). L'enchère n'a duré que 4 minutes et selon la presse américaine l'acquéreur serait le marchand d'art new-yorkais Larry Gagosian.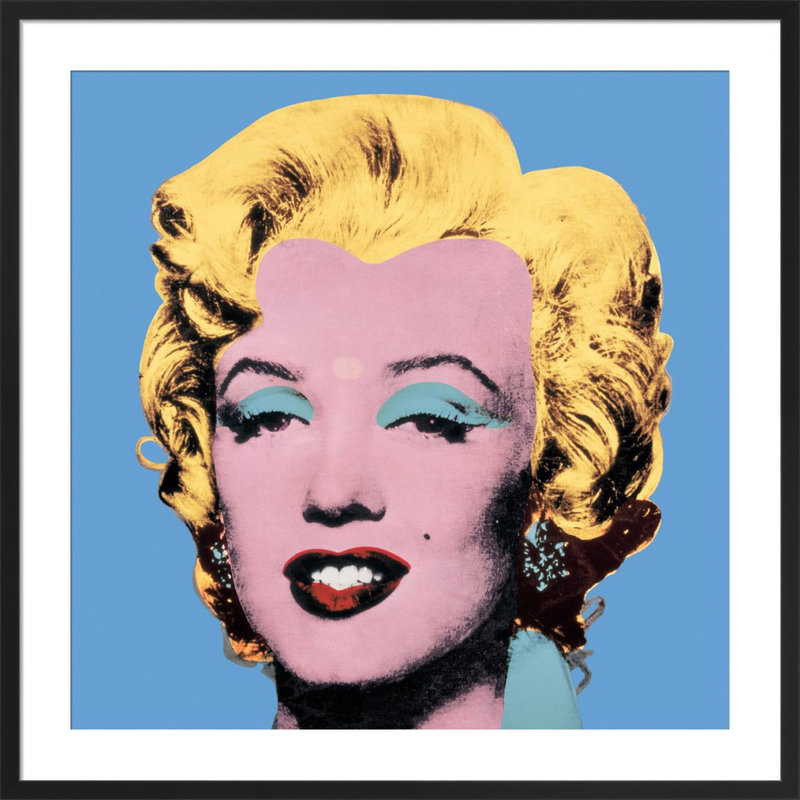 "Shot Sage Blue Marilyn" (1964) - portrait of Marilyn Monroe by Andy Warhol - was auctioned on Monday May 09, 2022 in New York for 195 million dollars at Christie's, making it today the painting of the 20th century the most expensive sold (the absolute record goes to the "Salvator Mundi" painting, attributed to Leonardo da Vinci and bought for 450 million dollars in 2017 by the Crown Prince of Saudi Arabia Mohammed Ben Salman). The auction lasted only 4 minutes and according to the American press, the buyer would be the New York art dealer Larry Gagosian.
---
© All images are copyright and protected by their respective owners, assignees or others.
copyright text by GinieLand.