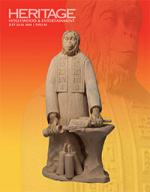 Vente aux enchères 'Hollywood & Entertainment Signature' #7269 les 22 et 23 juillet 2022 à Dallas (Texas) aux Etats-Unis organisée par HERITAGE AUCTION .

Auction 'Hollywood & Entertainment Signature' #7269 on July, 22 and 23, 2022 in Dallas (Texas), USA, organised by HERITAGE AUCTION.

---
La vente aux enchères présente 852 lots sur le Hollywood vintage: photos d'acteurs et d'actrices du XXème siècle, des scripts (Frankenstein de 1931, Citizen Kane de 1941, Casablanca de 1941, Blade Runner de 1982...), des croquis et costumes de films, des carnets d'autographes, des affiches de films, des effets des productions de la MGM, Paramount, RKO, de Walt Disney; des documents sur James Dean, des bijoux de Liz Taylor, des maquettes et figurines de personnages de fiction, des vinyles de musique de films, des effets (objets et documents) sur Star Trek, Star Wars, Matrix...
Les lots avec leur description sont en consultation libre sur entertainment.ha.com
Il y a 45 lots concernant Marilyn Monroe: 35 photographies d'André De Dienes, 3 croquis de costumes pour We're not married par Elois Jenssen, un scénario de All About Eve, une paire de collants porté dans Bus Stop, le livret de l'agence de mannequin Blue Book, le calendrier Golden Dreams des photos de nus par Tom Kelley, le 1er numéro de Playboy.
Le catalogue est au prix de 50 Dollars à commander en ligne sur entertainment.ha.com
Aucun visuel disponible sur le contenu des catalogues (nombre de pages ?)
- visuel du catalogue (pages avec Marilyn Monroe) -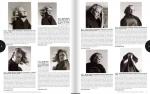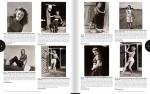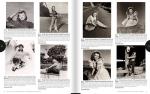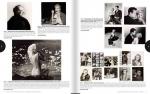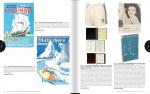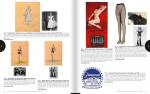 The auction presents 852 lots on vintage Hollywood: photos of 20th century actors and actresses, scripts (Frankenstein from 1931, Citizen Kane from 1941, Casablanca from 1941, Blade Runner from 1982...), sketches and costumes films, autograph books, film posters, effects from MGM, Paramount, RKO and Walt Disney productions; documents on James Dean, jewels of Liz Taylor, models and figurines of fictional characters, film music vinyls, effects (objects and documents) on Star Trek, Star Wars, Matrix...
The lots with their description are freely available on entertainment.ha.com
There are 45 lots concerning Marilyn Monroe: 35 photographs by André De Dienes, 3 costume sketches for We're not married by Elois Jenssen, a script for All About Eve, a pair of tights worn in Bus Stop, the booklet for the Blue Book modeling agency, the Golden Dreams calendar of nude photos by Tom Kelley, the 1st issue of Playboy.
The catalog is priced at 50 Dollars to order online at entertainment.ha.com
No visual available on the content of the catalogs (number of pages?)
---
> Sur le blog - "Hollywood & Entertainment Signature": Lots

---
All photos are copyright and protected by their respective owners.
Copyright text by GinieLand.