Vendredi 02 juin 2023 - 22h30 - Arte

Documentaire: Dame Joan Collins
Une actrice glamour mais sans fard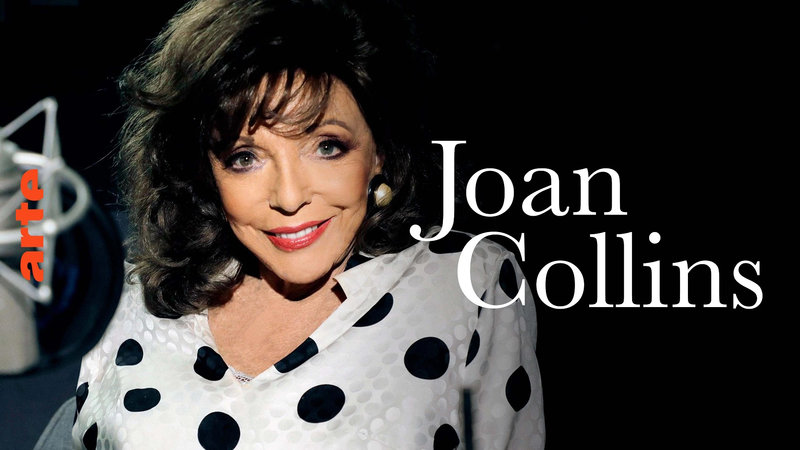 Réalisation: Clare Beavan
Pays: Royaume Uni
Année: 2022
Durée: 55 min
De Londres à Hollywood, raconté avec humour par la star elle-même, le parcours semé d'embûches de Joan Collins, fringante octogénaire et inoubliable visage de la série "Dynastie".

Enfant, elle collectionnait les images de stars, en rêvant de brûler les planches des théâtres du West End à Londres. Repérée par le cinéma à 16 ans, Joan Collins, née en 1933, fuit le désastre d'un mariage précoce, quand Howard Hawks la convoque dans la Rome de la dolce vita pour le tournage de La terre des pharaons. Le péplum propulse la petite Anglaise dans un Hollywood au crépuscule de son âge d'or. Starlette des gazettes, l'"Elizabeth Taylor des pauvres", comme la surnomment les mauvaises langues, y croise des producteurs prédateurs, dont Darryl F. Zanuck, et des icônes du septième art, comme la féroce Bette Davis, à qui elle donne la réplique dans The Virgin Queen, ou encore l'irrésistible Warren Beatty, auquel elle succombe. La douce Marilyn Monroe, elle, lui dispense des conseils pour "survivre", un art pourtant où l'actrice de La fille sur la balançoire de Richard Fleischer (1955) excelle déjà. Au fil des décennies, féministe et amoureuse, l'insolente Joan Collins enchaîne les mariages – cinq au total – et des films oubliables de la Fox, tout en élevant trois enfants. Mais alors que la comédienne disparaît peu à peu des radars du cinéma, la série Dynastie la hisse, au début des années 1980, au sommet de la célébrité planétaire.

Lucidité
Dans ce documentaire en forme d'autoportrait nourri d'archives, Dame Joan Collins – elle a été anoblie en 2015 – déroule non sans humour le parcours semé d'embûches d'une star de série B, entre Londres et Hollywood. Femme d'affaires et femme de cœur, l'actrice, adepte revendiquée du glamour, évoque ses combats pour s'imposer dans la vie comme à la scène. À l'aube des "années fric", c'est la télévision, s'amuse-t-elle, qui lui offre, avec le rôle de la redoutable Alexis de Dynastie, robes à épaulettes et coiffures kitsch comprises, la gloire tardive (récompensée d'un Golden Globe) que le cinéma lui refusait. Mais derrière l'exercice bien huilé de la professionnelle des talk-shows télévisés, avec formules dignes de publicités et anecdotes croustillantes, perce la lucidité d'une fringante octogénaire, ravie d'avoir profité du système du show-biz qui croyait l'exploiter.
---
© All images are copyright and protected by their respective owners, assignees or others.
copyright text by arte.