01 novembre 2007
Le photographe Leo Caloia filme ces essais en 1946 à l' Ambassador Hotel à Hollywood. Radio KFI de Los Angeles a organisé un show sur les techniques utilisées pour les photos artistiques.
Sur la scène, sept mannequins de l'agence BlueBook défilent, dont Norma Jeane.

Photographer Leo Caloia shoots a screen-test in 1946 at the Ambassador Hotel in Hollywood. Radio KFI of Los Angeles has organised a show on technology used for artistic photography.
On stage, seven models from the BlueBook agency parade, including Norma Jeane.
---
> photographies de Leo Caloia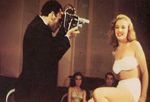 > captures - Norma Jeane en maillot de bain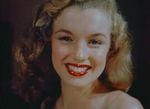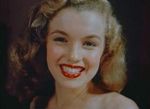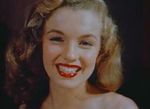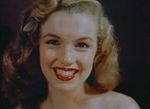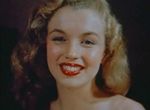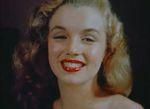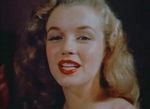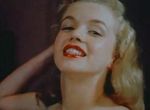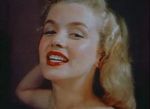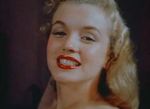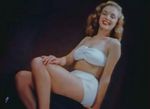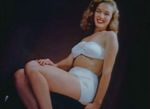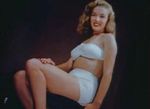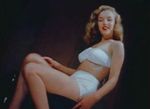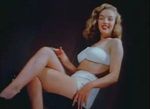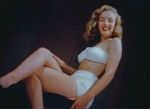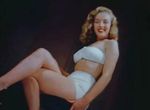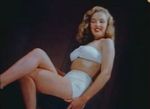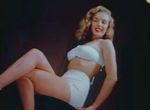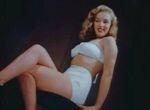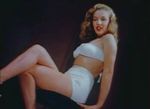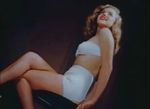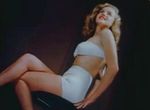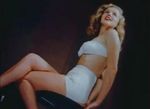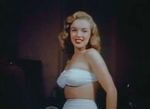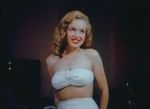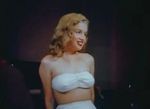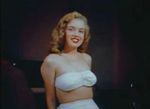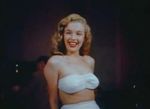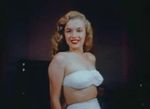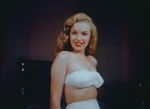 ---
> photographie de Gene Lester
Norma Jeane et Joan Caufield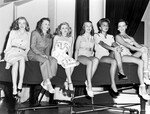 > captures - Norma Jeane en chemise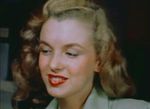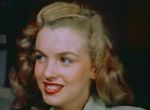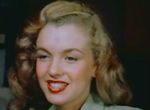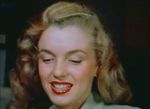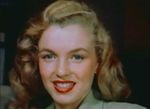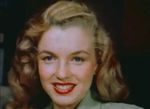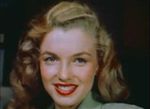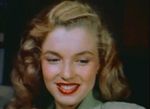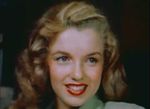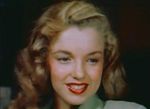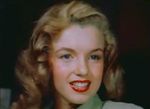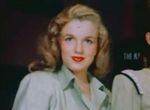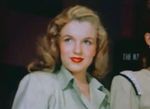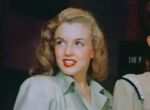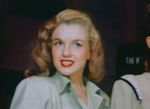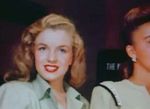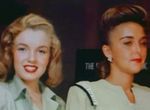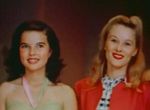 ---
> vidéo


---
© All images are copyright and protected by their respective owners, assignees or others.
copyright text by GinieLand.

Enregistrer
22 octobre 2007
photo rare de Marilyn Monroe avec son maillot 1 pièce noir & blanc
13 juin 2007
Marilyn Monroe en décembre 1946, participe au Noël des enfants,
sponsorisée par les voitures Darrin Kaiser Frazer