25 mai 2011
A career is wonderful, but you can't curl up with it on a cold night.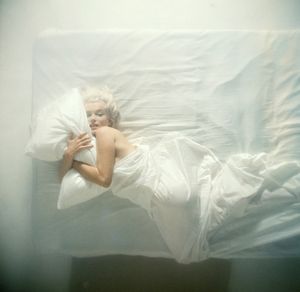 Une carrière c'est fantastique, mais on ne peut pas se blottir contre elle la nuit lorsqu'on a froid.
03 mars 2011
*directeur de la photographie et réalisateur qui fit faire les premiers essais de Marilyn pour le cinéma
I got a cold chill. This girl had something I hadn't seen since silent pictures. She had a kind of fantastic beauty like Gloria Swanson, when a movie star had to look beautiful, and she got sex on a piece of film like Jean Harlow.

Un frisson m'a glacé. Cette fille avait quelque chose que je n'avais pas vu depuis le cinéma muet. Elle possédait le genre de beauté fantastique d'une Gloria Swanson et irradiait de la même sensualité que Jean Harlow. Elle n'avait pas besoin de bande-son pour raconter son histoire.

*réalisateur du film Niagara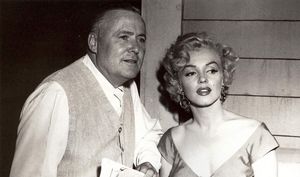 Marilyn Monroe est l'actrice la plus naturelle avec qui j'ai tourné.
Marilyn peut rendre n'importe quel mouvement, n'importe quel geste, presque intolérablement suggestif.
*photographe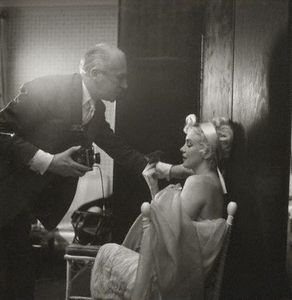 Miss Marilyn Monroe me fait penser au bouquet final d'un feu d'artifices, arrachant à ses spectateurs impressionnés et bouche bée, un choeur de "Oh" et de "Ah" d'admiration. Elle est aussi spectaculaire que le rideau de pluie argenté d'une fontaine pyrotechnique; sortie de l'ombre comme propulsée par une fusée, elle est devenue notre sex-symbol de l'après-guerre, la pin-up de toute une époque.

*poétesse
She had a great natural dignity and was extremely intelligent. She was also exceedingly sensitive.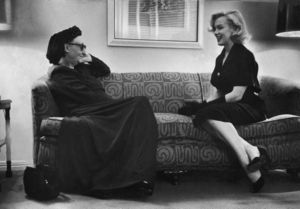 Elle possédait une grande dignité naturelle et était extrêmement intelligente. Elle était aussi excessivement sensible.
*acteur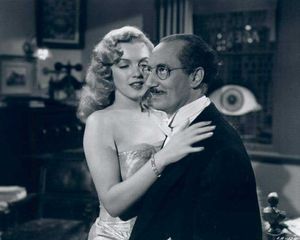 Marilyn c'est Mae West, Theda Bara et Bo Peep roulées en une seule personne.
*photographe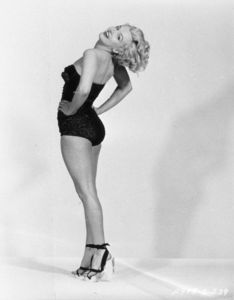 Marilyn avait la plus belle chute de reins que j'ai vu dans toute ma carrière.
*poète, historien et écrivain
Ce n'était pas l'idole classique du cinéma. Elle avait quelque chose de démocratique. C'était le genre de fille qui se mettait à la vaisselle même si vous ne lui aviez pas demandé.