31 juillet 2011
Robe noire à col bijoux
Black gown with jewels collar
Robe de soirée noire, longue jusqu'au pied, au décolleté profond sur le devant, et au dos nu, retenu par deux longues bretelles. Le contour du décolleté et les bretelles comporte des strass de bijoux argentés.

Black evening dress, long to the foot, with a deep neckline on the front, and a bare back, held by two long straps. The outline of the neckline and the straps features silver jeweled rhinestones.
---
La Robe portée par d'autres
The Dress worn by others
---
Cette robe est portée initialement par l'actrice allemande Hildegard Knef dans le film Les neiges du Kilimandjaro de Henry King, avec Gregory Peck, Susan Hayward et Ava Gardner dans les rôles principaux. Le film est sorti sur les écrans américains en septembre 1952. La robe est une création de Charles Le Maire, le superviseur des costumes du film.
This dress was originally worn by German actress Hildegard Knef in Henry King's movie The snows of Kilimanjaro, starring Gregory Peck, Susan Hayward and Ava Gardner. The film is released in US screens in September 1952. The dress was designed by Charles Le Maire, the film's costume supervisor.
---
Marilyn et la robe
Marilyn and the gown
---
Marilyn Monroe emprunte la robe qui avait dû être remise au département costumes des studios de la Fox, pour la porter à une séance de portraits Studio de la Fox par Frank Powolny, vers septembre 1952.
Pour cette séance, elle porte deux paires de boucles d'oreilles différentes, et un large bracelet à strass à son poignet droit.
Marilyn Monroe borrows the dress that must have been given to the costume department at Fox Studios, to wear it to a Fox Studio portrait session by Frank Powolny, circa September 1952.
For this shoot, she is wearing two different pairs of earrings, and a large rhinestone bracelet on her right wrist.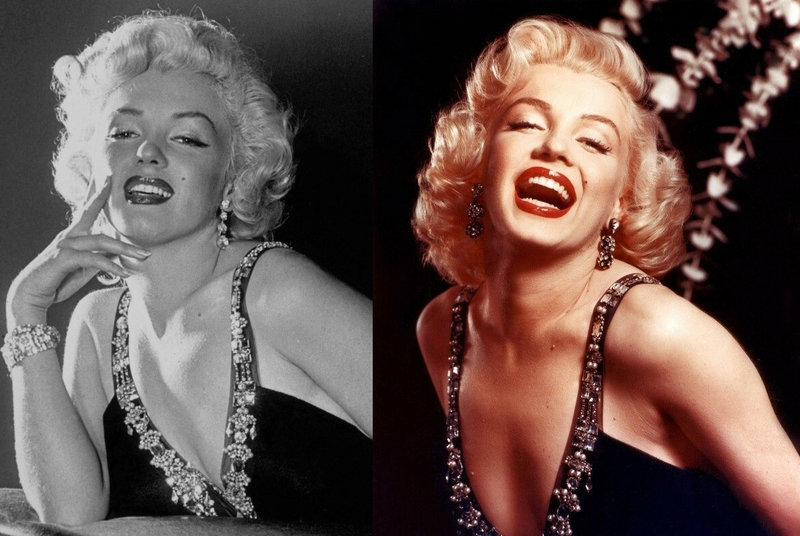 Un photographe de l'armée, J W Richardson, envoyé par le magazine Leatherneck, la prend en photos en coulisses: elle a retiré le bracelet et porte une troisième paire de boucles d'oreilles.
An army photographer, J W Richardson, sent by Leatherneck magazine, takes pictures of her backstage: she has removed the bracelet and wears a third pair of earrings.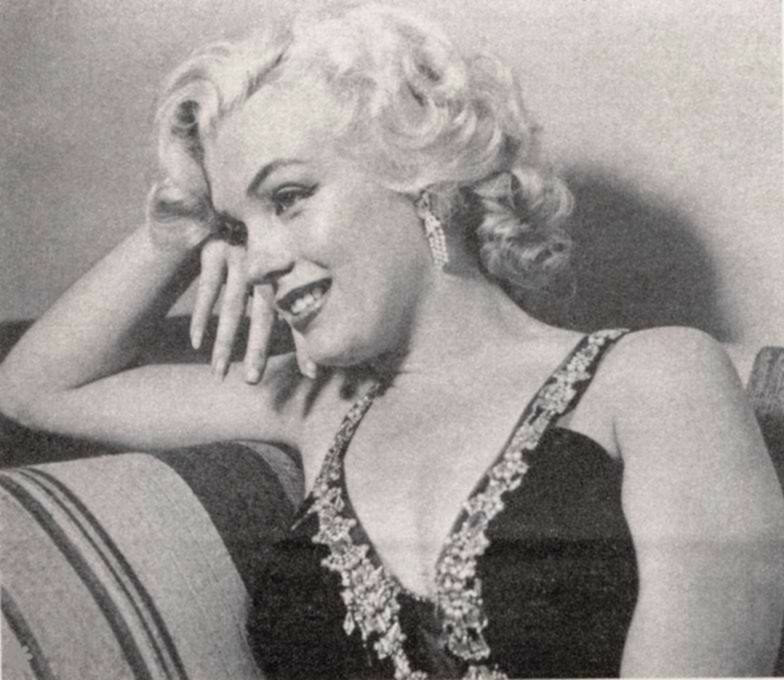 ---
Inspirations
Robes noires à col ou bretelles à strass / bijoux
Black dresses with collar or straps with rhinestones / jewels
Ethel Merman - 1930
sur scène à Broadway dans la comédie musicale "Girl Crazy"
on stage on Broadway in the musical "Girl Crazy".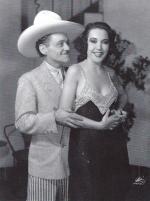 Ethel Merman - 1954
partenaire de Marilyn dans "La Joyeuse Parade"
partner of Marilyn in "There's no business like show business"
Styliste: William 'Billy' Travilla


Jeanne Crain - 1955
film "Les hommes épousent les brunes", la suite de "Les hommes préfèrent les blondes"
film "Gentlemen marry brunettes", a sequel of "Gentlemen Prefer Blondes"
Styliste: William 'Billy' Travilla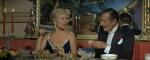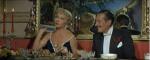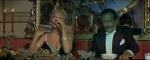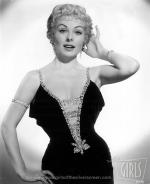 Sandra Dee - 1965
film "Ah si papa savait ça"
film "Take Her, She's Mine"
Styliste: William 'Billy' Travilla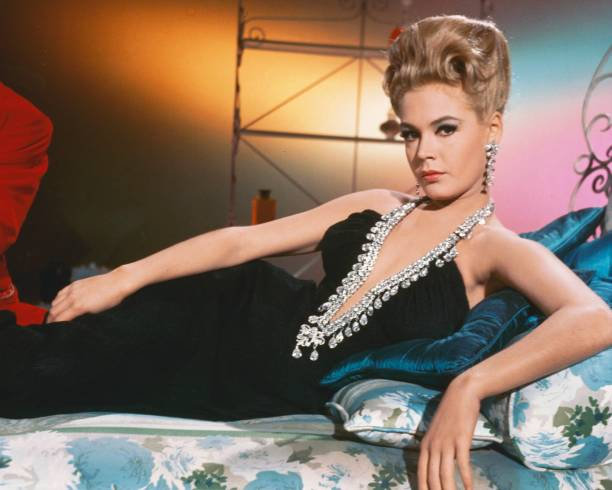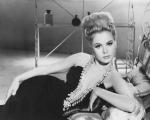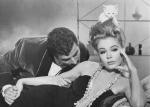 Romy Schneider (1970) & Catherine Deneuve (1976)
couturier: Yves Saint Laurent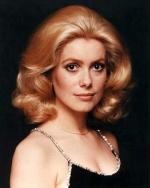 Barbara Bach
en James Bond Girl en 1977 dans "L'espion qui m'aimait"
as James Bond Girl in 1977 in "The Spy Who Loved Me"
Styliste: Rosemary Burrows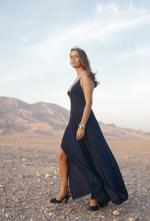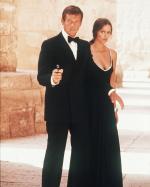 Sheila & Sylvie Vartan - 1970's

Mariah Carey - 1991 - Grammy Awards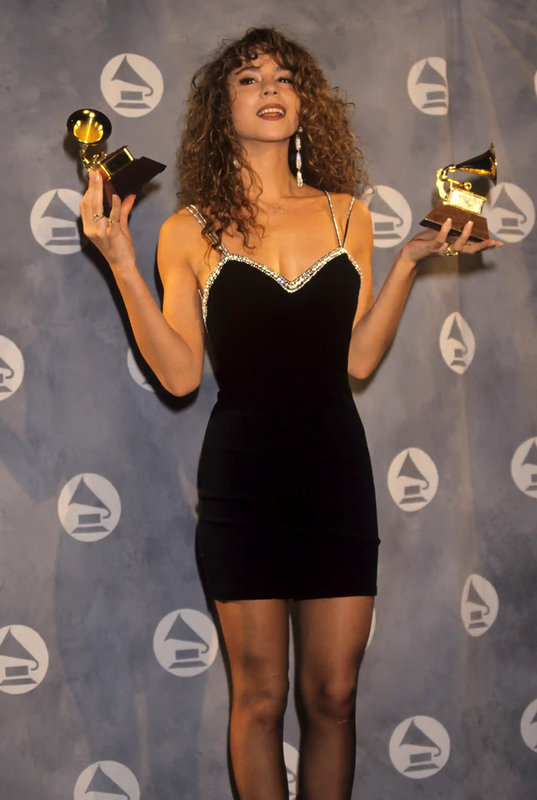 Esther Canadas (1998) & Adriana Karembeu (1999)
couturier: Thierry Mugler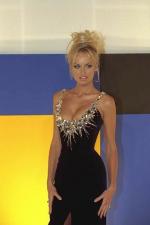 Christina Aguilera - 2004 - Pub parfum "X Pose"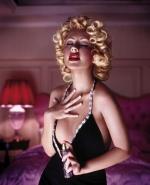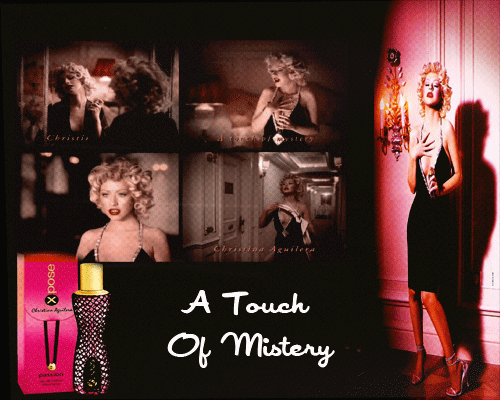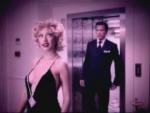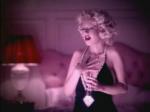 Sharon Stone - 2005 - film "Basic Instinct 2"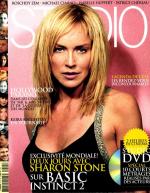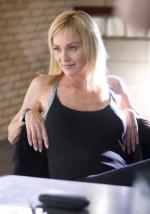 Emily Blunt - 2018 - Vanity Fair US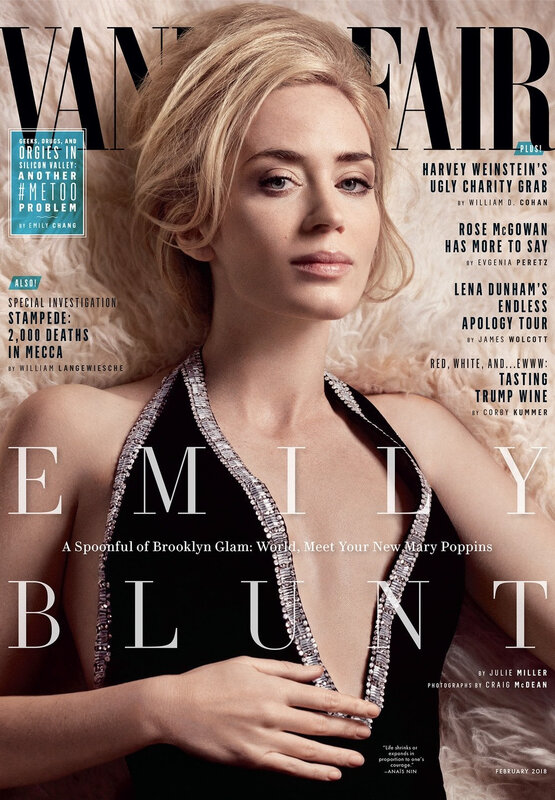 Mode: Moschino - Défilé Hiver 2019 - Milan Fashion Week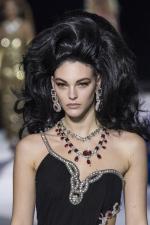 ---
The snows of Kilimanjaro

Marilyn a empunté une autre robe de Charles Le Maire portée aussi par Hildegard Knef dans le même film:une robe orangée ornée de perles, aussi pour une séance de portraits en studio pour la Fox en 1953 (séance de John Florea).
article Robe orange ornée de perles de Charles Le Maire
Marilyn borrowed another Charles Le Maire dress also worn by Hildegard Knef in the same film: an orange dress decorated with pearls, also for a studio portrait session for Fox in 1953 (John Florea session).
---
>> sources:
Le film The snows of Kilimanjaro sur imdb
Photos d'Hildegard Knef sur doctormacro.com
---
© All images are copyright and protected by their respective owners, assignees or others.
copyright text by GinieLand.
Enregistrer
Enregistrer