Le 12 décembre 1955, Marilyn Monroe se rend à la première du film de Daniel Mann The Rose Tattoo (La Rose Tatouée) à l'Astor Theatre de New York, avec dans les rôles principaux, Anna Magnani et Burt Lancaster, pourtant absents à cette première new-yorkaise. Marilyn, resplendissante dans une robe noire assortie de longs gants noirs et d'un fourreau blanc, portant de longues boucles d'oreilles, pose avec malice et glamour devant les photographes et les caméramen venus spécialement filmer l'arrivée des stars.
---
> Photographie de Paul Slade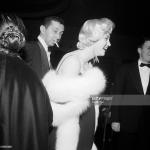 >> video de l'arrivée de Marilyn

---
---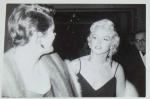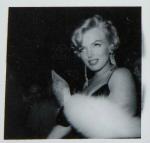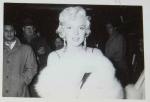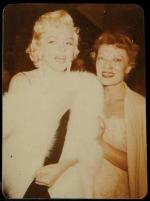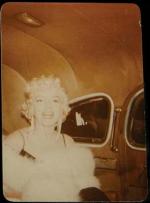 - de la collection de Frieda Hull, une fan des Monroe Six
-from the personal collection of Frieda Hull, one of the 'Monroe Six'
---
Après la projection du film, les célébrités se rendent à une soirée tenue au Sheraton Astor Hotel, dans le but de récolter des fonds pour l'Actors Studio (100 000 dollars seront obtenus), lors d'un dîner et d'une soirée dansante où les reporters sont nombreux. Marilyn est escortée par Marlon Brando, avec qui elle vit alors une aventure amoureusement secrète à cette période. Parmi les invités, se trouvent Lee, Paula et Susan Strasberg, le couple Rosten, Arthur Jacobs, Jayne Mansfield et Arthur Miller, qui sera photographiée publiquement pour la première fois au côté de Marilyn.
>> Marilyn et Marlon Brando en interview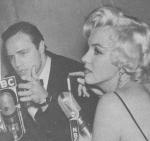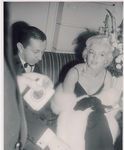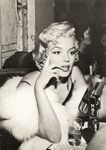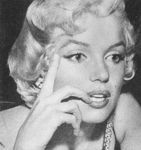 -photographie de Nate Cutler >>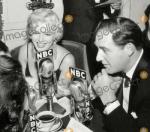 -photographie de Sid Caesar >>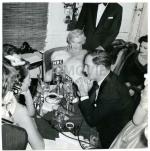 >> Marilyn avec l'écrivain Bill Denby et sa soeur Dorothy Denby
photographie de Max Peter Haas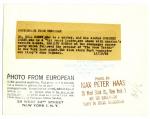 >> Marilyn avec Susan Strasberg et Jayne Mansfield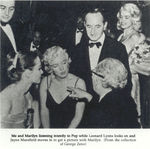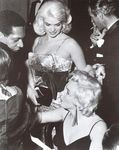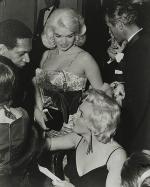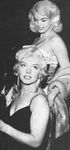 > Helen Hayes et Joan Crawford

>> Marilyn danse dans les bras de Marlon Brando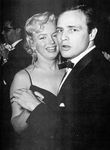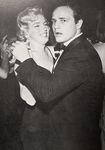 ---
---
>> Photos de Roy Schatt: Marilyn et Arthur Miller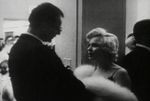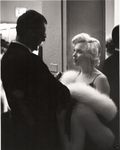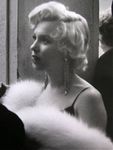 >> l'interview


---
---
All photos are copyright and protected by their respective owners.
copyright text by GinieLand.
Enregistrer