MARILYN: The Lost Photographs of a Hollywood Star
Article published on 26 May 2014
by Todd Klick
online on limitedruns
Limited Runs is pleased to announce the exclusive release MARILYN: The Lost Photographs of a Hollywood Star. The collection of fine art prints feature previously unavailable or unseen photographs of the Hollywood legend, taken by five fascinating lensmen who stepped into the icon's life at the right place, and the right time. These uncovered images are offered for the first time as fine art prints. - See more at: http://www.limitedruns.com/blog/movie/marilyn-the-lost-photographs-of-a-hollywood-star/#sthash.q6HIf8pa.dpuf
Limited Runs is pleased to announce the exclusive release MARILYN: The Lost Photographs of a Hollywood Star. The collection of fine art prints feature previously unavailable or unseen photographs of the Hollywood legend, taken by five fascinating lensmen who stepped into the icon's life at the right place, and the right time. These uncovered images are offered for the first time as fine art prints.
The photographers featured: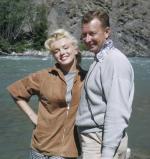 Allan "Whitey" Snyder, born in California, started his career as an assistant make-up artist on the 1948 film, The Walls of Jericho. Later, he worked as head make-up artist on Rosemary's Baby (1968), Little House on the Prairie (1981) and Highway to Heaven (1984). He was nominated twice for Primetime Emmy Awards for Outstanding Achievement in Make-Up, including one for Marilyn: The Untold Story. Assigned to do Miss Monroe's make-up for her first Twentieth Century Fox screen test in 1946, Snyder went on to develop a close working relationship with Monroe, and became best known as her personal make-up artist. Towards the end of Monroe's life, she asked Snyder to prepare her face if she were to die before him. He fulfilled that promise in 1962, and was a pallbearer at her funeral.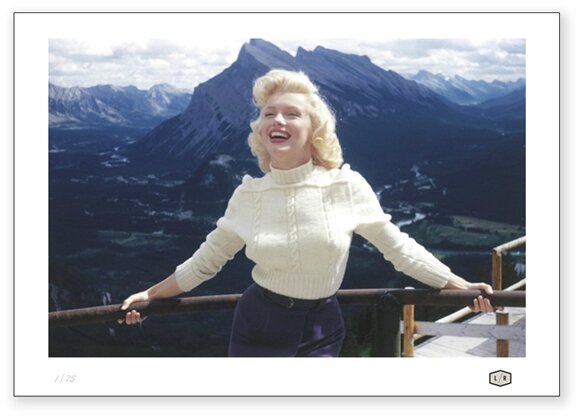 Taken by Snyder in August 1953 while on location filming River of No Return with Robert Mitchum. Look Magazine sent a photographer to this photo shoot. Milton H. Greene was assigned to shoot the cover image when he met Marilyn for the first time. Milton sent Marilyn proofs from this first sitting and Marilyn responded by sending him two dozen roses and called to say "they were the most beautiful pictures she had ever seen" and asked Milton to be her official photographer.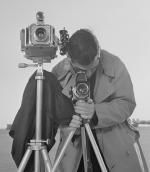 Milton H. Greene was awarded a scholarship to Pratt Institute, but decided to pursue a photography career instead. In his early twenties, he became known as the "Color Photographer's Wonder Boy." His fashion shots appeared in Harper's Bazaar and Vogue. He also photographed many high profile personalities in the '50s and '60s, including Frank Sinatra, Audrey Hepburn, Grace Kelly, Elizabeth Taylor, Judy Garland and numerous others. But it was Greene's iconic images of Marilyn Monroe, as her official photographer, that changed the course of his career.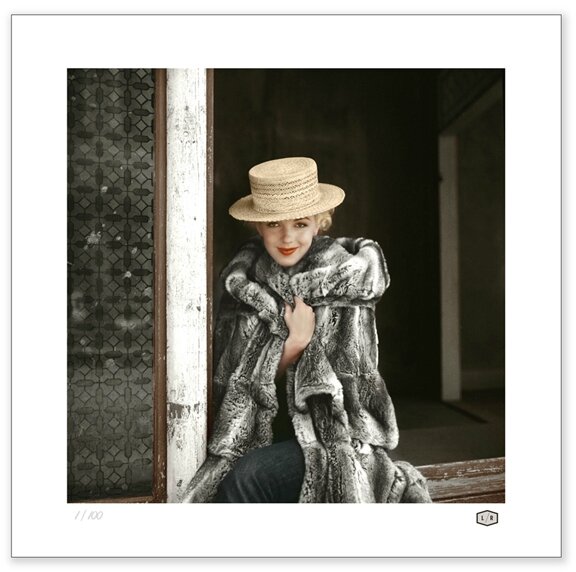 On Sunday, April 15, 1956, with a day off during filming of Bus Stop, Marilyn and Milton held a photo shoot on the 20th Century-Fox backlot, officially known as the "Grey Fur" and "Gypsy" sittings.
Employed as a sound engineer for ABC television, Caesars Casino in Las Vegas, and Capitol Records, Lani Carlson worked with Frank Sinatra, Elvis Presley, Ann Margaret, and The Beatles.
Posing as a photographer for the Chicago Tribune, Lani talked his way into press parties and Academy Award celebrations where he photographed celebrities like Cary Grant, Elizabeth Taylor, Clark Cable, Fred Astaire, and Marilyn Monroe.
In 1960, United Artists hired the Reno, Nevada-based cinematographer, Thomas "Doc" Kaminski, to document the filming of The Misfits, starring Clark Gable, Montgomery Clift and Marilyn Monroe. While Kaminski filmed the making of the movie, he also shot stills of the actors on set, which he mailed to his family. Those private, unpublished photos, which gathered dust for over 40 years, captured a natural and relaxed Monroe, as well as her serious acting side.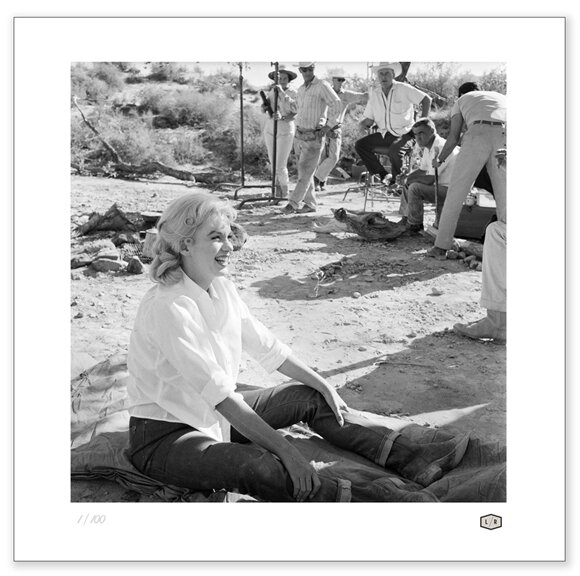 Little is known about Los Angeles photographer, Mischa Pelz. However, after a Southern California earthquake revealed one of Pelz's print boxes in the late photographer's storage room, Pelz's former assistant discovered lost photos of Marilyn Monroe that Pelz had shot one sunny afternoon in 1953—images of a burgeoning superstar the public has never seen.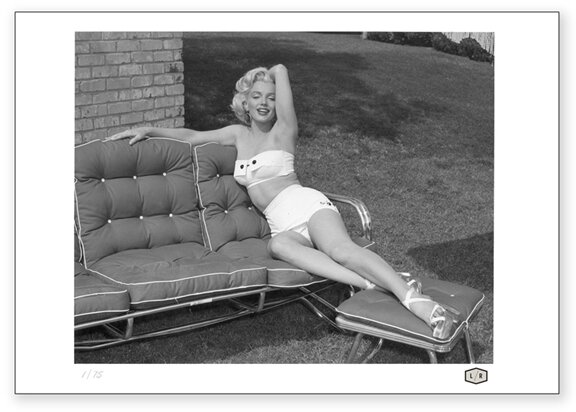 ---
> View the entire collection MARILYN: The Lost Photographs of a Hollywood Star

The collection will be available for public viewing starting in June with dates in Hollywood and San Francisco, and New York City in July with additional dates to follow in the fall.

The current dates of the exhibit are:
June 6, 2014 – Boulevard3, 6523 W. Sunset Blvd., Hollywood, CA 90028 (formerly the historic Hollywood Athletic Club)
June 19th through June 21st 2014 – Sarah Stocking Gallery, 368 Jackson Street, San Francisco, California 94111 (located in the heart of downtown San Francisco in historic Jackson Square)
July 22nd through July 26th 2014 – RASA TriBeCa Gallery, 37 Walker Street, New York, NY 10013