Dangerous Years

Secrets de tournage ... et anecdotes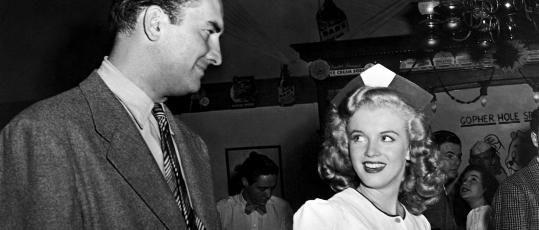 The Secrets of filming ... and anecdotes
---
L'Histoire ne retiendra ce film, a posteriori, qu'en raison de la présence de Marilyn Monroe au générique. Il s'agit en effet du premier film où elle est mentionnée au générique (en 14ème position). Il s'agit officiellement de son premier film en raison de la date de sa sortie, mais elle l'a tourné après Scudda Hoo! Scudda Hay! . Elle y joue une serveuse dans un café où les jeunes se réunissent et elle ne prononce que quelques mots.
History will retain this film, a posteriori, only because of the presence of Marilyn Monroe in the credits. This is indeed the first film where she is mentioned in the credits (in 14th position). This is officially her first film due to its release date, but she shot it after Scudda Hoo ! Scudda Hay! She plays a waitress in a cafe where young people meet and she only says a few words.
Sol M. Wurtzel (le producteur) paye

Marilyn Monroe

125 $ pour son rôle d'Evie. Engagée pour jouer le rôle d'une secrétaire, pour une semaine de tournage, elle interpréte finalement celui de la serveuse dont le tournage ne nécessite qu'une seule journée (le

30 juillet 1947

).


Sol M. Wurtzel (the producer) pays Marilyn Monroe $125 for her role as Evie.

Hired to play the role of a secretary, for a week of filming, she finally interprets a waitress whose filming requires only one day

(July 30, 1947)

.


> sur le blog

30/07/1947 - Tournage de "Dangerous Years"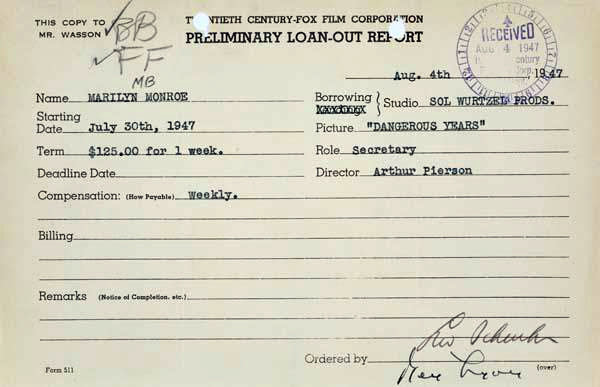 Copies du récépissé de son cachet de 125 $
Il y est indiqué le rôle de secrétaire
Copies of salary receipt for $125
It indicates the role of secretary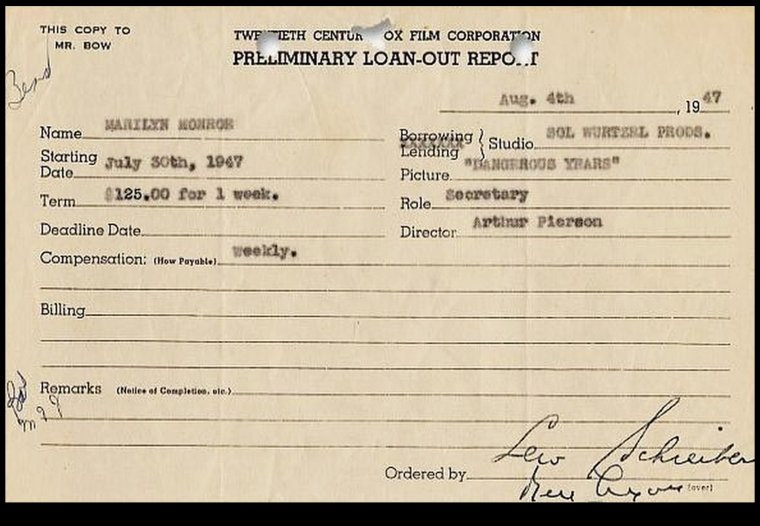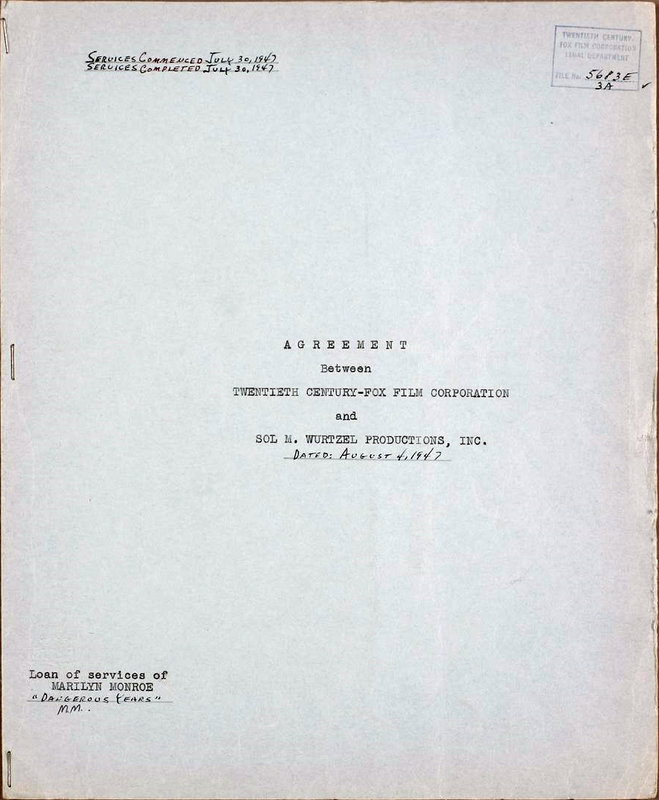 Le contrat de Marilyn indique son état de service: le 30 juillet 1947
Marilyn's contract indicates her state of service: July 30, 1947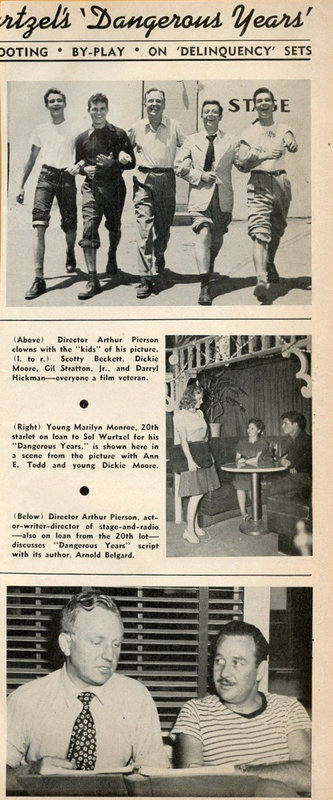 Page d'un magazine sur le tournage - août 1947
Page from a magazine on the shooting in August 1947
La 20th Century Fox ne renouvelle pas son contrat à l'issue du tournage et Marilyn va ensuite travailler pour d'autres studios avant de revenir à la Fox pour une plus longue période.
The 20th Century Fox does not renew her contract at the end of the shooting and Marilyn then goes to work for other studios before returning to Fox for a longer period.

---

Retrouvailles
Reunion
- Marilyn Monroe -

Marilyn Monroe tournera à nouveau sous les ordres du réalisateur

Arthur Pierson

dans Home Town Story (1951).
Marilyn Monroe will turn again under the orders of director Arthur Pierson in Home Town Story (1951).



Arthur Pierson

L'acteur

Tom Kennedy

tient un petit rôle (non crédité, celui d'un videur) dans Certains l'aiment chaud (1959).
The actor Tom Kennedy plays a bit part (uncredited, a bouncer) in Some like it Hot (1959).


Tom Kennedy

---

© All images are copyright and protected by their respective owners, assignees or others.
copyright text by GinieLand.