Portraits d'identité de Norma Jeane Dougherty chez un photographe vers 1944
Identity portraits of Norma Jeane Dougherty taken at a photographer's - circa 1944
---
- Portrait dédicacé pour Berniece Miracle, sa soeur:
- Portrait signed for Berniece Miracle, her sister:
"To my Dear Sister,
Love,
Norma Jeane"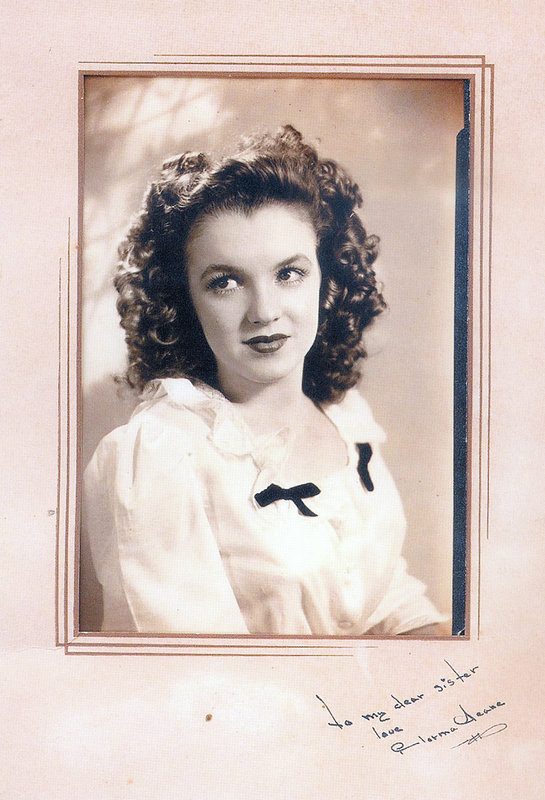 Portrait vendu aux enchères en mars 2001 par Sotheby's
[ Catalogue "Personal Property of Marilyn Monroe: The Berniece & Mona Miracle Collection", Sotheby's, 02/2001 ]
- Portrait dédicacé pour James Dougherty, son mari:
- Portrait signed for James Dougherty, her husband:
"To the most wonderful hubby in the whole wide world,
Love,
Norma Jeane"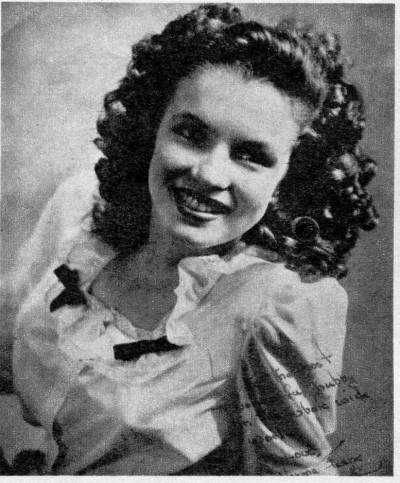 ---
Portrait figurant dans sa fiche d'identification de l'usine Radioplane.
(voir: 18/04/1944 - Fiche de l'usine Radio Plane )
Grâce à ce portrait, elle remporte le titre de "Reine de beauté" de Radioplane
(voir: 08/1944, Fête Radioplane - Marilyn élue "Reine de beauté" )
Portrait appearing in her identification employment record from the Radioplane factory.
Thanks to this portrait, she won the title of "Beauty Queen" of Radioplane.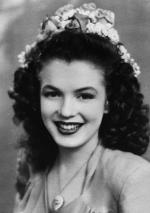 Portrait envoyé à sa soeur Berniece Miracle:
Portrait sent to ehr sister Berniece Miracle: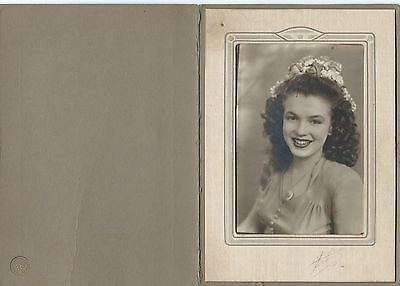 ---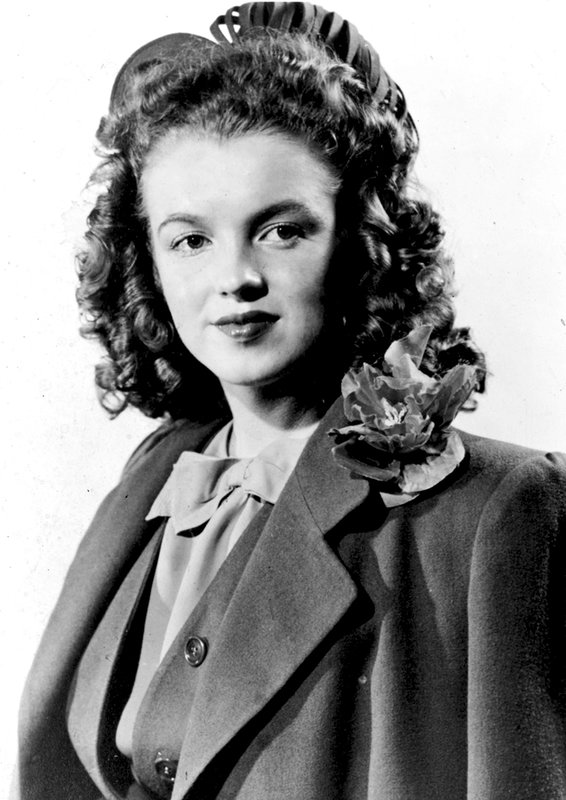 Portraits datant certainement de l'automne 1944
C'est dans cette tenue qu'elle rencontre sa demie-soeur Berniece
à Détroit, fin octobre 1944
(voir: Automne 1944, Detroit - Norma Jeane rencontre Berniece )
Portraits certainly dating from the fall of 1944
It is in this outfit that she meets her half-sister Berniece
in Detroit, late October 1944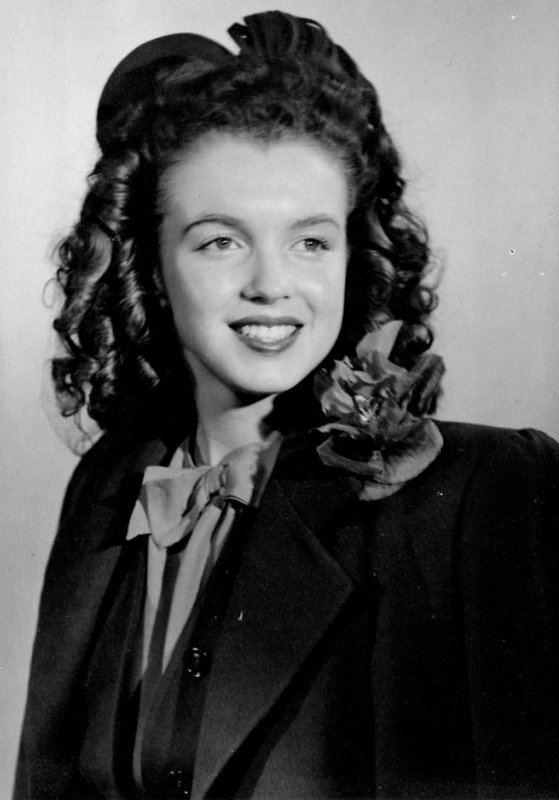 ---
© All images are copyright and protected by their respective owners, assignees or others.
copyright text by GinieLand.